Back to Faculty & Staff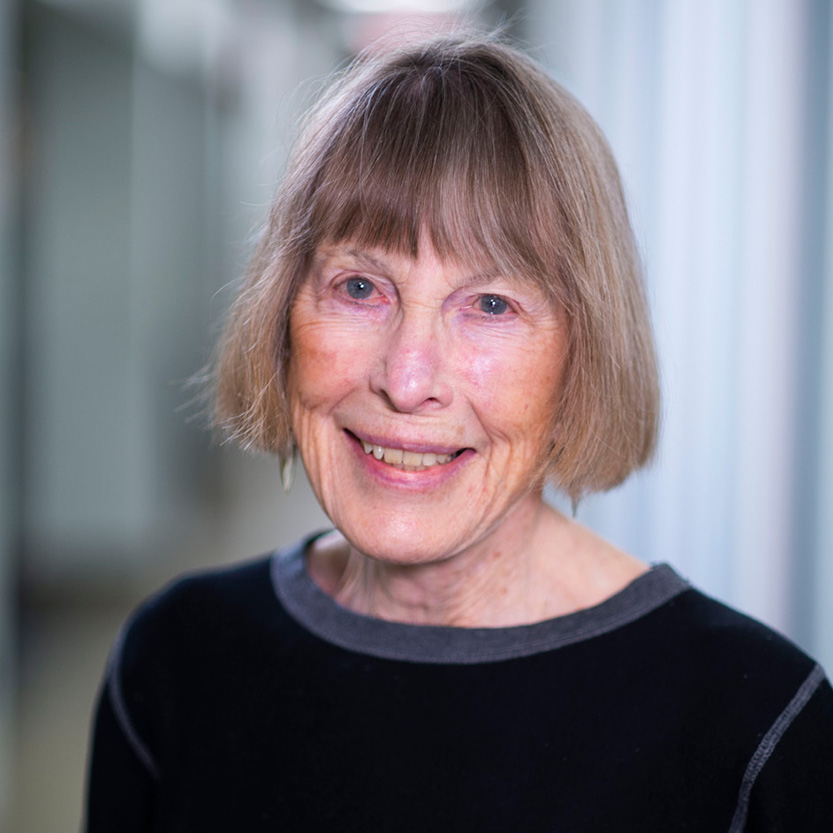 Alice Horowitz
Associate Research Professor, Behavioral and Community Health
Dr. Alice Horowitz, PhD, MA, RDH, a former senior scientist, worked at the National Institute of Dental and Craniofacial Health and the National Institutes of Health. Her research focus has been on dental caries (tooth decay), prevention and early detection and oral cancer prevention. She was instrumental in initiating the need to address health literacy in dentistry. She has published numerous peer-reviewed publications and book chapters and has received several prestigious awards.
Contact
SPH | Room 2367F
(301) 405-9797
Areas of Interest
Prevention of Chronic Diseases; Decrease Health Disparities; Increase Health Literacy
PhD, Health Education, University of Maryland
MA, Education, University of Iowa
BA, General Science, University of Iowa
RDH, Dental Hygiene, University of Iowa
Health Literacy
Oral Health
Dimensions of Dental Hygiene, for Research—December 2018
American Dental Association Honorary Member—October 2014
Certificate of Achievement Recognition Delta Omega, UMD SPH—April 2014
University of Maryland, School of Public Health, Alumni of the Year—2012
University of California San Francisco, John C. Greene Lecture—2010
US Public Health Service, Surgeon General David Satcher Keynote Lecture—2008
American Board of Dental Public Health, Honorary Diplomate—2007
National Association of Public Health Dentistry, President's Award—2007
New York Dental Foundation, Foundation of Excellence in Research Award—2006
NIH Plain Language Outstanding Award—2004
NIH Plain Language Honorable Mention Awards (two)—2004
NIH Plain Language Honorable Mention Award—2003
DHHS Assistant Secretary for Health's Award for Outstanding Team Performance—2002
Hispanic Dental Association President's Award—2002
State of Maryland, Champions against Oral Cancer Award—2001
NIDCR/NIH Special Merit Award—2001
American Public Health Association, Oral Health Section, John W. Knutson Award for Distinguished Service—2000
DHHS Secretary's Award for Distinguished Service—2000
American Association of Public Health Dentistry, Distinguished Service Award—1999
NIDCR/NIH Group Cash Award—1999
NIH Director's Award—1999
The Chief Dental Officer Exemplary Service Award—1997
Association of State and Territorial Dental Directors, Distinguished Service Award—1993
International Association for Dental Research, H. Trendley Dean Award —1992
American Association of Public Health Dentistry, Special Merit Award —1988
NIH Merit Award—1985
Sustained High Quality Work Performance—1974 
Oguntimein M.*, Butler III,J, Desmond,S. Green, K, He,X. Horowitz,AM. Examining diabetics' knowledge and understanding of the bi-directional relationship between diabetes and periodontal disease. J Am Bd of Fam Med. 2020.
Horowitz AM, Vamos CA. Establish a pro-HPV vaccine practice. Decisions in Dentistry. 2019;5(9):41-44.
Horowitz AM, Child W, Maybury C*. Perspectives of certified nurse midwives and obstetric residents: Their role in educating and referring gravid women for dental care. Am J Health Behav. 2019;43:1162-1170.
Maybury C*, Horowitz AM, La Touche-Howard , Child W, Battanni K, Wang MQ. Oral health and dental care among low-income women. Am J Health Behav. 2019;43(3):556-568.
Allukian M Jr., Carter-Pokras O, Gooch B, Horowitz A, Iida H, Jacob M, Kleinman D, Kumar J, Maas W, Pollick H, Rozier R. Science, politics and communication: The case of community water fluoridation in the US. Annals of Epidemiology. 2017;28(6):401-410. 
Thompson, EL, Daley EM, Vamos CA, Horowitz AM, Catalanotto FA, DeBate RD, Merrell LM, Griner S, Vazquez-Otero, Kline NS. HPV-related oral cancer prevention: Health Literacy approaches to improving communication between dental hygienists and patients. J Dent Hygiene 2017;91(4):37-45.
Horowitz AM, Kleinman DV, Atchison KA, Weintraub JA, Rozier RG. The evolving role of health literacy in improving oral health. Stud Health Technol Inform. 2020;269:95-114. 
Battani K. Horowitz AM., Pregnancy and Oral Health. In: Bowen D, Pieren. Dental Hygiene: Theory and Practice, 4th Ed Elsevier. 2019

Allukian M. Jr., Horowitz AM. Oral Diseases: A neglected Epidemic. In: Levy BS. Sidel VW. Social Injustice and Public Health Oxford University Press. 3rd Ed Oxford Press. 2019