Back to Faculty & Staff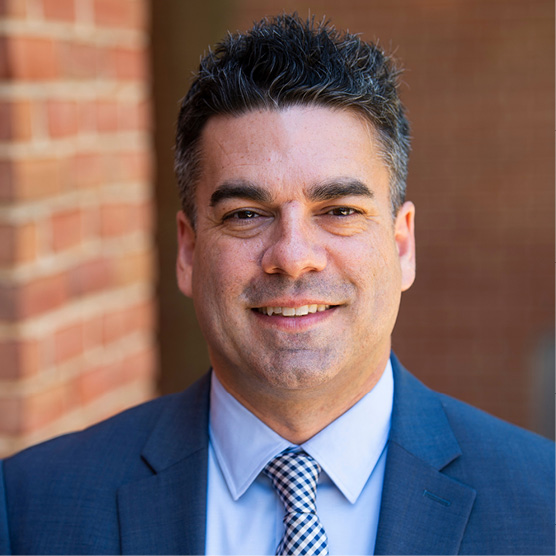 Download CV
Dylan H. Roby
Visiting Associate Professor, Health Policy and Management
Dr. Dylan Roby is a visiting faculty member at the University of Maryland with a full-time associate professor position at the University of California, Irvine. He is a health services researcher and health policy analyst with expertise in Medicaid, health insurance markets, community health centers, public hospitals, program evaluation, health disparities, microsimulation and the health policy process. 
Contact
SPH | Room 3310F
(301) 405-6545
Areas of Interest
Health Policy; Health Disparities; Program Evaluation; Health Insurance
PhD, Public Policy, 2006
George Washington University
BA, Geography, 1998
UCLA
HLSA723 Health Policy Analysis and Advocacy
HLSA765 Dissertation Proposal Seminar
George F. Kramer Practitioner of the Year Award, University of Maryland School of Public Health 
Roby DH. 2020. Evidence from Early State Medicaid Expansions Demonstrates That Uneven State Implementation Harms Childless Young Adults. Journal of Adolescent Health, 67(3): 319.

Boudreaux M, Xie L, Choi YS, Roby DH, Rendall MS. 2020. Changes to Contraceptive Method Use at Title X Clinics Following Delaware Contraceptive Access Now, 2008-2017. American Journal of Public Health, 110(8): 1214-1220.

Park SC, Roby DH, Kemmick Pintor J, Stimpson JP, Chen J, Ortega AN. 2020. Insurance coverage and health care utilization among Asian youth before and after the Affordable Care Act. Academic Pediatrics, 20(5): 670-677.

Ortega AN, Kemmick Pintor J, Alberto CK, Roby DH. 2020. Inequities in Insurance Coverage and Well-Child Visits Improve, but Insurance Gains for White and Black Youth Reverse. Academic Pediatrics, 20(1), 14-15.

Chu J, Wang N, Choi YS, Roby DH. 2019. The Effect of Patient-Centered Communication and Racial Concordant Care on Care Satisfaction Among U.S. Immigrants, Medical Care Research and Review (published online December 3, 2019).

Park SC, Chen J, Roby DH, Ortega AN. 2019. Differences in health care expenditures among non-Latino whites and Asian subgroups vary along the distribution of the expenditures, Medical Care Research and Review (published online September 15, 2019). 

Park SC, Roby DH, McKenna RM, Stimpson J, Pintor JK, Ortega AN. 2019. The Effects of the Affordable Care Act on Health Care Access and Utilization among Asian American Subgroups, Medical Care, 57(11): 861-868.

Pintor JK, Alcalá HE, Roby DH, Grande DT, Alberto CK, McKenna RM, Ortega AN. 2019. Disparities in pediatric provider availability by insurance type after the ACA in California. Academic Pediatrics, 19(3): 325-332.

Lin LA, Casteel D, Shigekawa E, Weyrich MS, Roby DH, McMenamin SB. 2019. Telemedicine-delivered treatment interventions for substance use disorders: A systematic review. Journal of Substance Abuse Treatment, 101: 38-49.

Alberto CK, Kemmick Pintor J, McKenna RM, Roby DH, Ortega AN. 2019. Racial and Ethnic Disparities in Provider-Related Barriers to Health Care for Children in California after the ACA. Global Pediatric Health, 6.