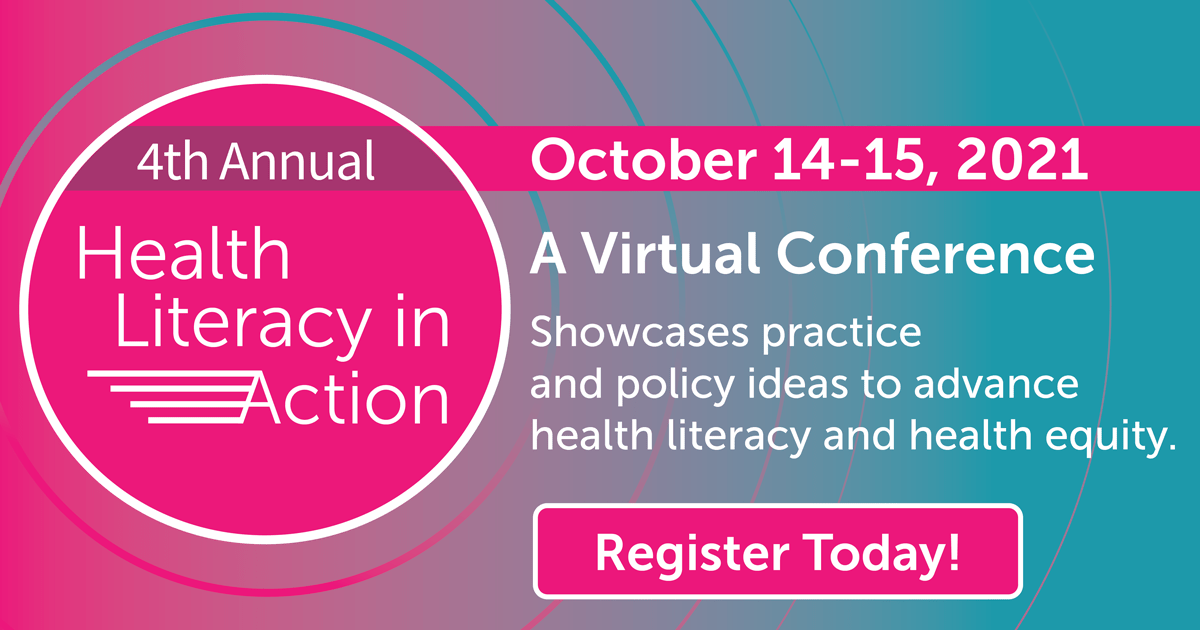 Location: Virtual
The HLiA conference, co-sponsored by the Institute for Healthcare Advancement and the Horowitz Center for Health Literacy, showcases practice and policy ideas to advance health literacy and health equity. The 2021 conference will be virtual.
Early Bird and Student rates available!
Our agenda features more than 10 diverse and engaging presentations over 2 days. Here are some of the highlights:
Advancing Health Literacy COVID-19 Grants—A Policy Opportunity for Health Literacy?
One Goal of Civic Literacy: Teaching Media Literacy to Promote Health Equity
Health Literacy Certificate Program
Workshop: Designing for Accessibility: Tips for Digital Health Products
Creating a Statewide Diabetes Prevention Culture with a Health Literacy Lens
We will also offer continuing education credits.