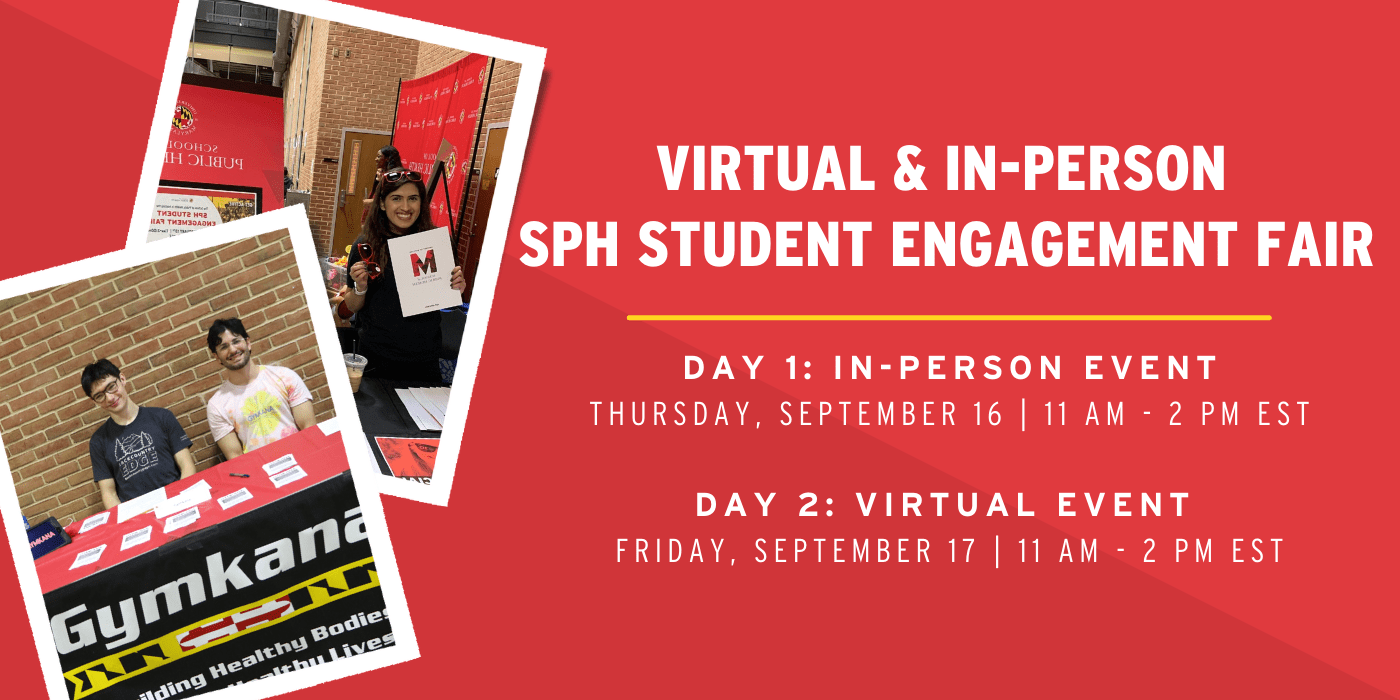 Location: UMD School of Public Health
This two-day school-wide event is an opportunity to showcase SPH student groups, academic programs, research centers, and so much more! Start your semester by discovering all of the ways to get involved and get connected! All students, staff, and faculty are encouraged to attend.
DAY 2: Virtual Fair
Date: Friday, September 17th 
Time: 11:0AM - 2:00 PM
Location: This website via Zoom Links
Event Details: This virtual fair will take place via this website listing a series of Zoom links given by each organization/group. Listed below are each Group's Name, Description, Contact Infomation, Zoom Link, and Meeting times. Please pay attention to the meeting times because not all groups will be available through their links for the whole fair.
To join the fair, simply click on the Zoom links of the group you would like to speak with. 
Virtual Vendors: Friday, Sept. 17th