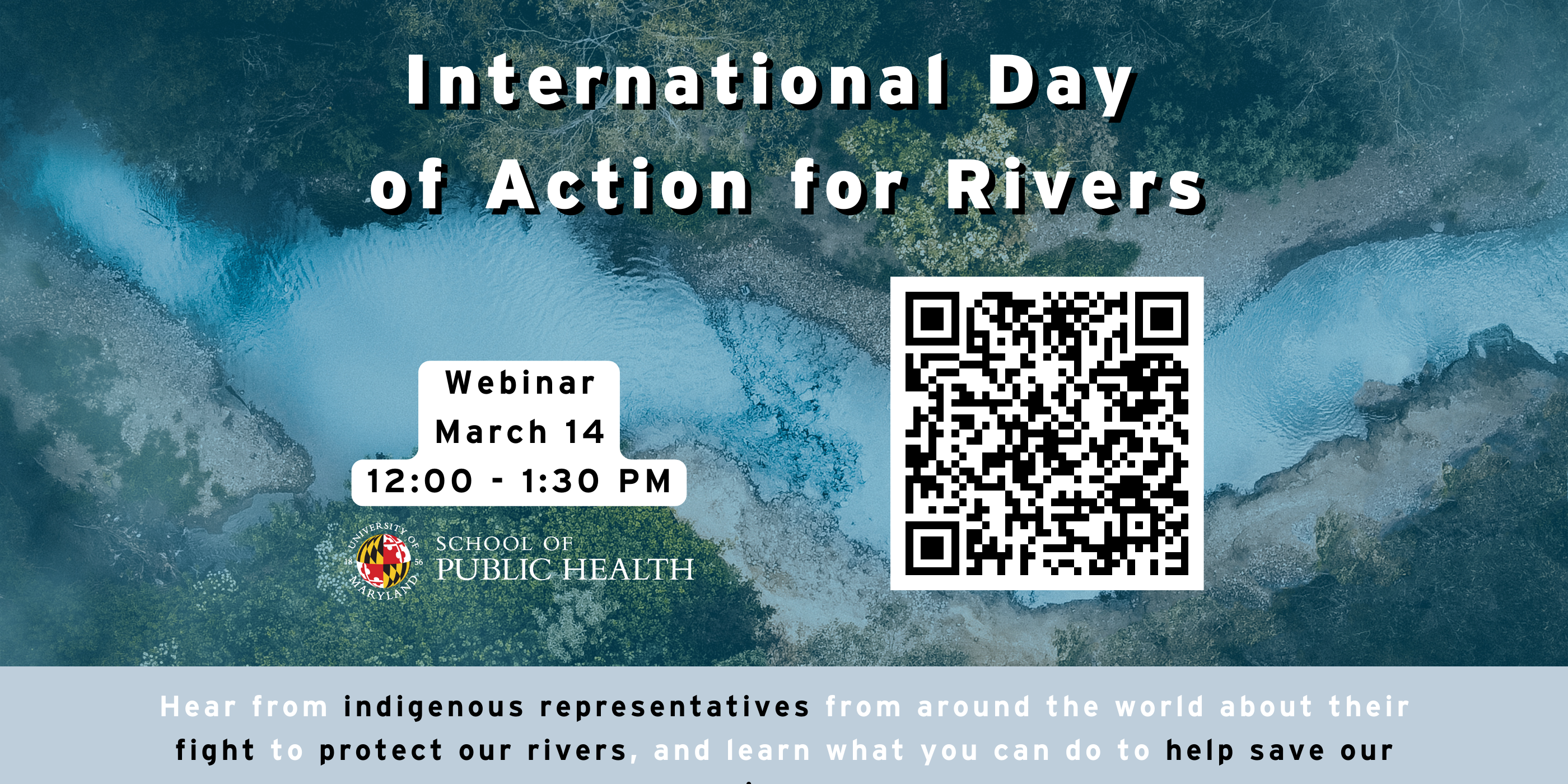 Location: Virtual
Join us for a free webinar to hear from indigenous representatives from around the world about their fight to protect our rivers, and learn what you can do to help save our rivers.
Speakers:
Ashia Grae Wolf Wilson (Klamath River, USA, Klamath Tribal Member and Curriculum Director at Rios to Rivers)

Ruth Alipaz Cuqui (Beni River, Bolivia, Uchupiamona Community, Mancomunidad)

Erick Kassongo (Congo River)

Fredy Queupil (Biobío River, Chile, Mapuche-Pehuenche)
Many rivers around the world are under serious threat from megadams, goldmining, grazing, and other pollution.  In the United States, 51% of water in rivers and streams is too polluted for swimming, fishing or drinking according to the non-profit Environmental Integrity Project.  An increasing number of organizations are recognizing that megadams are not clean energy and should not be considered in climate change mitigation and adaptation efforts. Safeguarding rivers helps protect sources of clean drinking water, preserves cultures and traditions, conserves reservoirs of wildlife and biodiversity, bolsters recreational economy, helps limit and control flooding, transfers nutrients, helps fight climate change, and preserves a sustainable source of food.