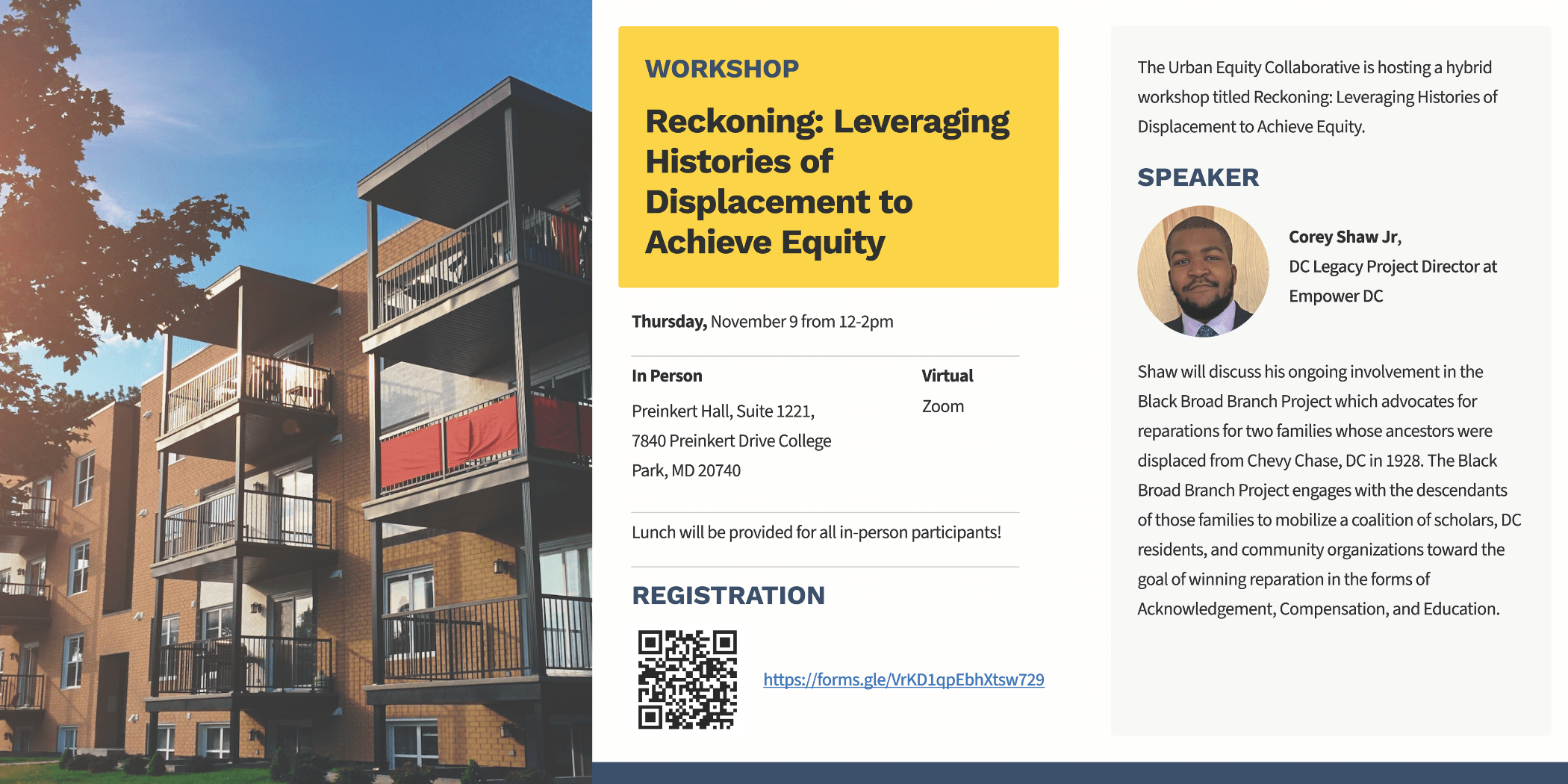 Location: Preinkert Hall, Suite 1221
7840 Preinkert Drive
College Park, MD 20740
This event is hosted by Empower DC and features Corey Shaw Jr, DC Legacy Project Director at Empower DC.
Shaw will discuss his ongoing involvement in the Black Broad Branch Project which advocates for reparations for two families whose ancestors were displaced from Chevy Chase, DC in 1928. The Black Broad Branch Project engages with the descendants of those families to mobilize a coalition of scholars, DC residents, and community organizations toward the goal of winning reparation in the forms of Acknowledgement, Compensation, and Education.