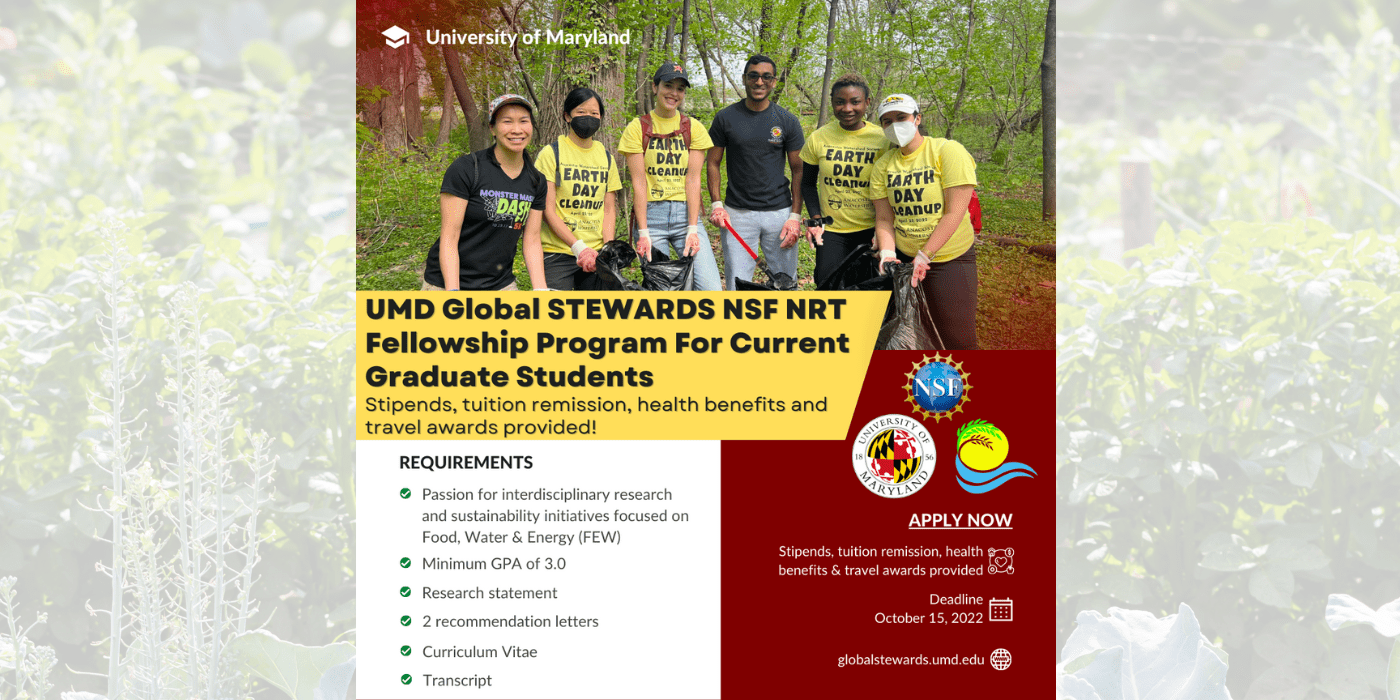 Location: On Zoom
The UMD Global STEWARDS program trains doctoral students to work and communicate across food, energy and water (FEW) disciplines, from molecular to societal levels and from local to global scales, enabling transformative discoveries that can only be realized through transdisciplinary approaches. The program is meant to complement our existing PhD programs that address critical FEW challenges.

A major goal of the UMD Global STEWARDS NSF NRT is to advance the participation of women and underrepresented minorities in STEM fields relevant to the FEW nexus. Therefore, we strongly encourage applications from women and underrepresented minorities, as well as qualified individuals with varied experiences, perspectives and backgrounds.

Have questions? Join our information session on Friday, September 16 to get your answers before you apply.