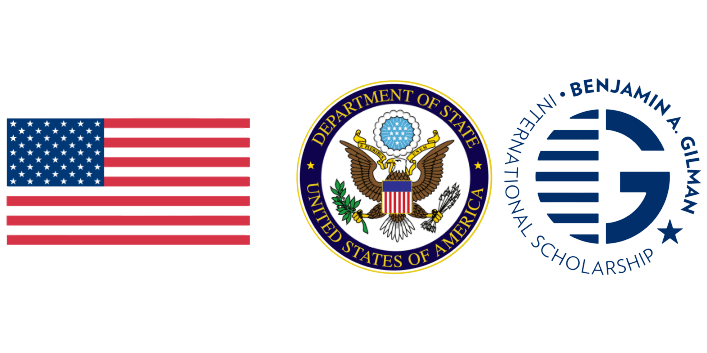 On May 13 and 14, the University of Maryland (UMD) will host a virtual U.S. Future Leaders Topical Seminar for approximately 80 alumni of the U.S. Department of State's Benjamin A. Gilman International Scholarship Program. The seminar, developed by UMD's School of Public Health and Office of International Affairs, will explore global health through virtual training, guest speakers, and workshops designed to further develop topical expertise and leadership skills. 
UMD continues to develop inclusive opportunities for all students to advance their international education, empowering them to become globally engaged, educated and impactful leaders. This collaboration between the School of Public Health, the Office of International Affairs, and the U.S. State Department support these efforts in ways that are diverse and accessible. 
Read the full press release here. 
The Gilman Program offers grants for Pell Grant-eligible undergraduate students to pursue academic studies and credit-bearing internships abroad. For more information on Gilman scholarship opportunities, visit scholarships.umd.edu/scholarships/gilman.html.