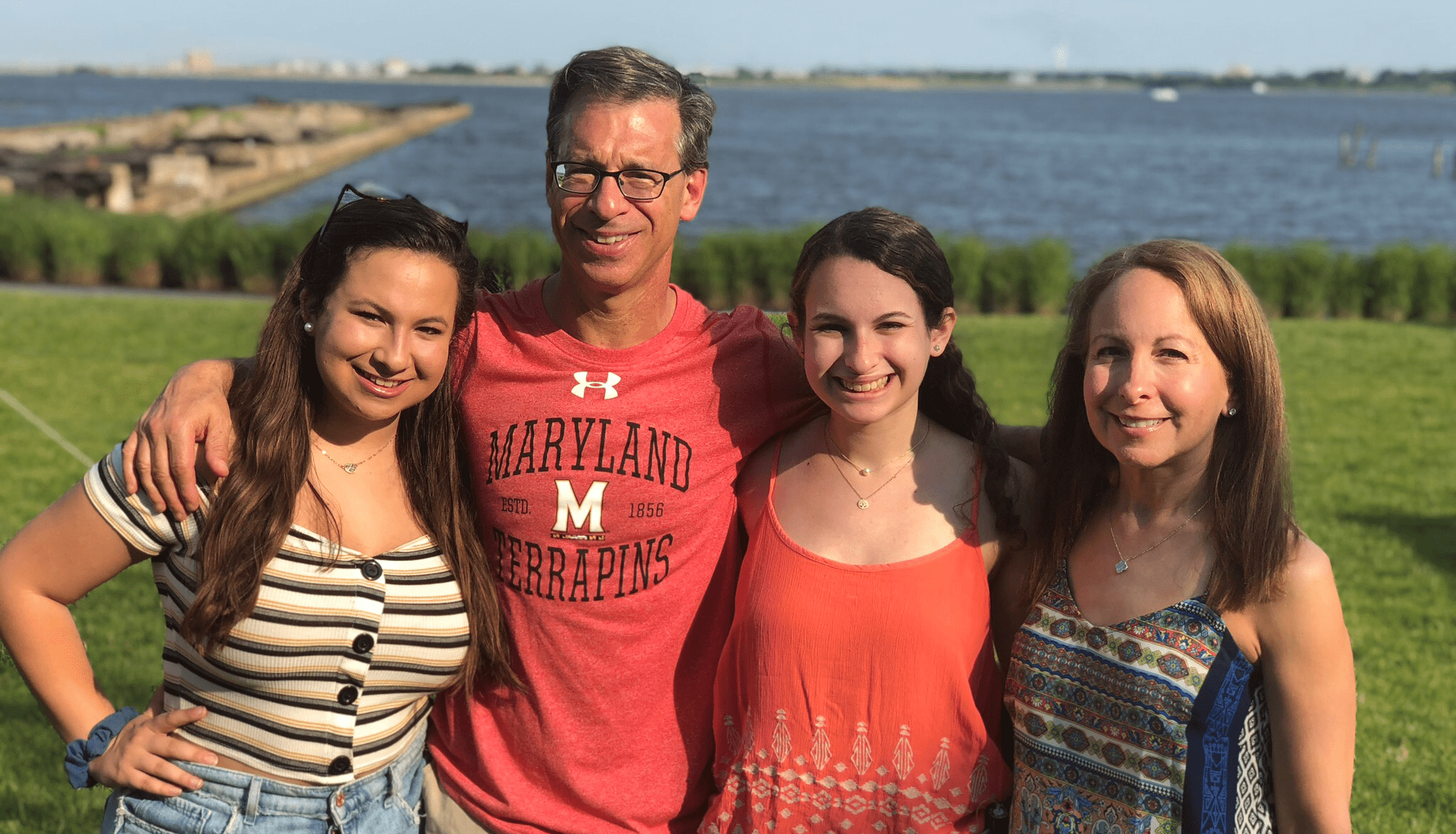 Robb Cohen '85 and Gail Schwartz believe in the power of a college education. They believe that it's a transformative experience that offers students a chance to pursue new opportunities, communities and life paths. 
"A college degree offers technical knowledge and opens doors, but also, the whole college experience is one that contributes to independence and advances social equity," said Robb. "We believe it should be accessible to all," added Gail.
To help make that belief a reality, they have established the Robb Cohen and Gail Schwartz Family Maryland Promise Scholarship with a generous gift.
Maryland Promise Scholarships are awarded to high-performing undergraduate freshmen and transfer students from Maryland colleges with financial need who are admitted to the University of Maryland and are residents of the state of Maryland or the District of Columbia. Preference will be given to students from underrepresented populations, low-income and first-generation college students.
As part of the Maryland Promise Program, the scholarship will provide students with supplemental advising, financial literacy counseling, career guidance, receptions with guest speakers and workshops. As the Maryland Promise Scholars participate in these programs and activities, they will also connect with their cohort across the campus and build community with others who have faced and overcome similar challenges. 
Reflecting the Cohen-Schwartz family's particular interest in public health, preference will go to students at the School of Public Health.
"I graduated from Maryland in 1985, my father was involved in the founding of the School of Public Health, Gail is a physician and our daughter, Elizabeth (Lizzie) Cohen '21, MPH '22, is a School of Public Health student in the BS+MPH program in the Department of Health Policy and Management," explained Robb. 
"So with our family having so many ties to the School of Public Health, especially our daughter, where better to get involved?" 
The Cohen-Schwartz family believes that access to education and health care are both linchpins to social equity and were looking for an opportunity to establish a scholarship at the University of Maryland School of Public Health.
"Our family has a long and diverse history of promoting public health and health equity, including as a physician, healthcare executive, health economist and nurse. Now, our daughter's concentration within her master's in public health program is Health Equity, so helping first-generation college students have access to a public health education addresses public health and social equity in multiple ways," added Robb. 
As a feature of the Clark Challenge for the Maryland Promise, the Cohen-Schwartz family's gift will be matched 1:1 by the A. James & Alice B. Clark Foundation and the University of Maryland. This matching further incentivized the Cohen-Schwartz family's gift.
"The matching really encouraged us to make a longer-term commitment because it amplifies what we do to benefit the School even more," said Robb and Gail. 
"We love that this scholarship will support students passionate about public health and who might not otherwise have had the chance to pursue that passion."
With this scholarship, the Cohen-Schwartz family will help bolster the next generation of public health leaders for years to come. 
In addition to their latest gift, the Cohen-Schwartz family has also supported the SPH Global Health Initiative, the Mid-Maryland Mission of Mercy, Maryland Hillel, the Maryland Cybersecurity Center and START Center. They are members of four UMD donor recognition societies: Flagship Society (lifetime giving of $250,000 or more), Founders Legacy Society (planned giving), Black & Gold Society (give annually) and Colonnade Society (give at least $2,500 annually).  
Watch a video about their support for the University of Maryland, featured at the Oct. 12, 2018, UM Philanthropy Society event below. 
Categories
Press Releases
Departments
Department of Health Policy and Management
Public Health Science