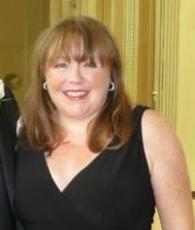 Deirdre Quinn, a fourth-year Family Science doctoral candidate, published an article through the Population Reference Bureau (PRB) on teenage mothers in Washington, DC. While teenage motherhood is associated with many negative outcomes for mothers and their children, teen mothers who live with and receive emotional support from their mothers are able to avoid some of these outcomes. In particular, Deirdre found that teenage mothers' relationships with their own mothers predict contraceptive use. Those who receive support from their mothers are more likely to use effective contraceptives and avoid a repeat pregnancy.
The article includes recommendations for action, including conducting focus groups to ensure new programs aimed to help teenage mothers actually take their needs into account, and a pilot program to strengthen relationships between teenage mothers and their own mothers.
Deirdre is a 2016-17 PRB Policy Fellow and the article is based on her research for PRB. The findings were published earlier this year in the Journal of Pediatric and Adolescent Gynecology. The article, "The Role of Teen Mothers' Support Relationships in Maintenance of Contraceptive Use," was written by Ms. Quinn, Dr. Stephanie J. Mitchell of the Children's National Medical Center, and Family Science Professor Dr. Amy Lewin.
"The PRB U.S. Policy Communication fellowship gave me the opportunity to turn the findings from my FMSC research internship paper into a policy brief for relevant local stakeholders," Deirdre reports, "and helped me better understand the challenges involved in bridging the gap between research and policy. After graduation, I look forward to continuing my research with DC's pregnant and parenting teens, and to future opportunities to translate my research into action."
Departments
School of Public Health