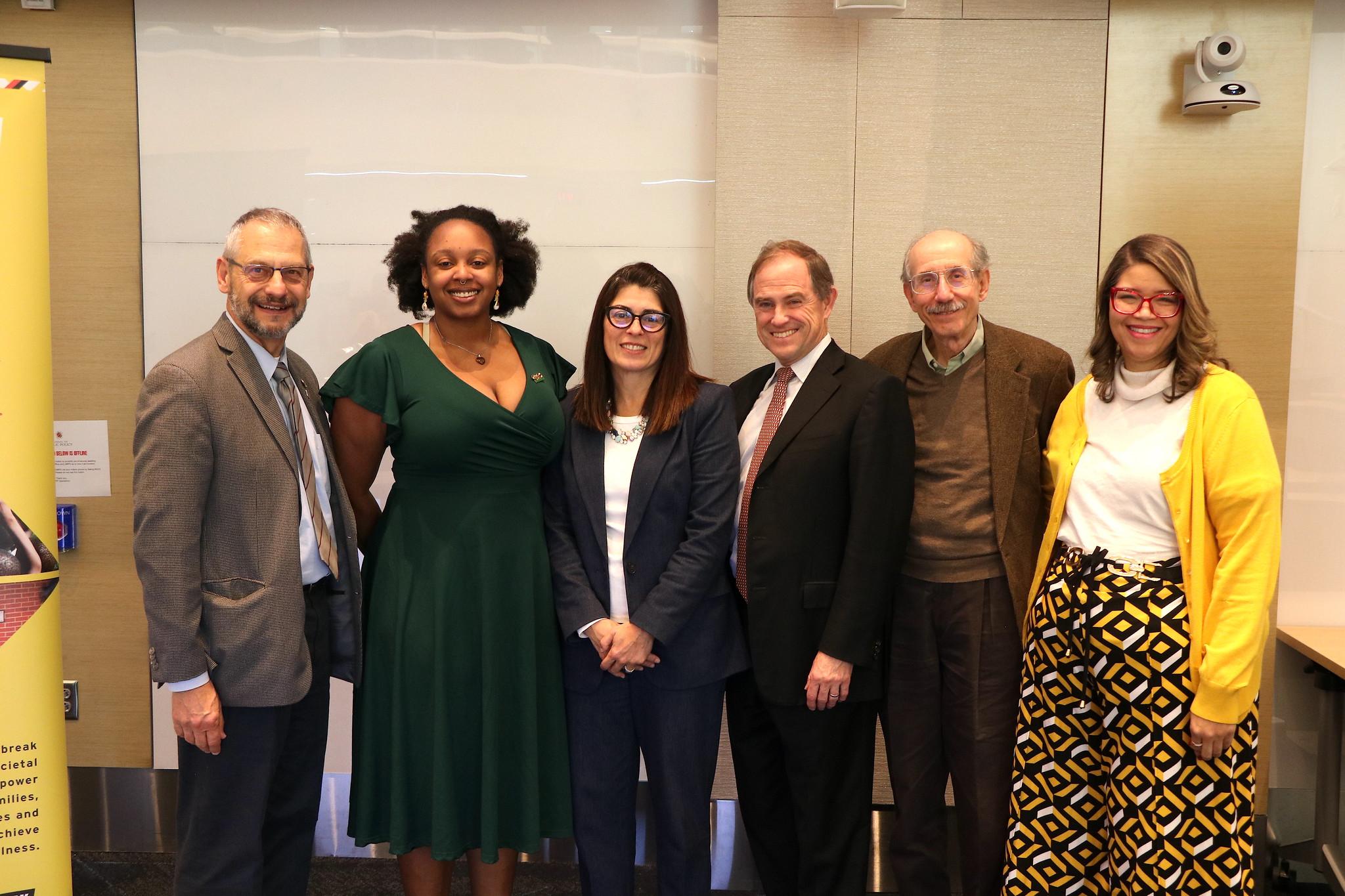 The second annual Karabelle Pizzigati Lecture on Children's Advocacy featured Dr. Laura Herrera Scott, Secretary of Health for the Maryland Health Department. The event was part of the Karabelle Pizzigati Initiative in Advocacy for Children, Youth and Families, a collaboration between the School of Public Policy and the School of Public Health. The Initiative, established in honor of the late Karabelle Pizzigati, builds a pipeline of informed, effective advocates to ensure all children are healthy, safe, learning and joyful.
Public Policy Dean Robert C. Orr opened the event by highlighting the significance of the Initiative and the collaboration between the "two publics" in serving the public good. Associate Clinical Professor and Karabelle Pizzigati Fellows Initiative Program Director Brandi Slaughter followed, emphasizing the importance of children's advocacy. 
"There isn't a more important, more impactful thing to be doing than to support the generation of children's advocates," asserted Slaughter. "Through our classes and experience, we are building confidence - confidence that equips our students during the unknowns of the public policy process."
Read more on the School of Public Policy website.
Categories
Policy Relevant
Departments
School of Public Health