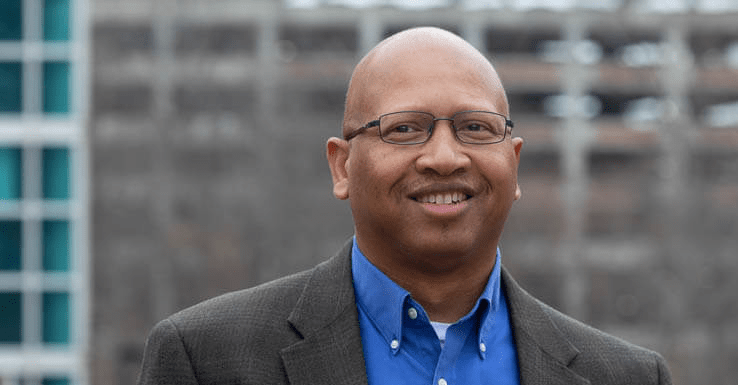 Dr. Sacoby Wilson, who directs the Center for Community Engagement, Environmental Justice and Health (CEEJH) in the University of Maryland School of Public Health, has been appointed to the US Environmental Protection Agency's (EPA) Science Advisory Board. Wilson is an associate professor with the school's Maryland Institute for Applied Environmental Health (MIAEH) and Department of Epidemiology and Biostatistics.

The EPA Science Advisory Board, selected by Administrator Michael S. Regan, is composed of experts across scientific disciplines and will provide advice to EPA leadership. The newest appointees to the board include 22 women and 16 people of color, making it the most diverse Science Advisory Board in the EPA's history.
Read the EPA's announcement to see all of the Science Advisory Board appointees. 

Dr. Wilson is a leader, expert and advocate in the fields of environmental health science and environmental justice. He holds expertise in exposure science, environmental justice, community-based participatory research (CBPR), the built environment, geospatial visualization tools, environmental health disparities, air pollution and water quality studies, climate change and community resiliency. In addition to his new role on the Science Advisory Board, he is also a member of the EPA's Environmental Justice Science Committee.
Another University of Maryland faculty member, Dr. Marccus Hendricks, an assistant professor of urban studies and planning and an affiliate in MIAEH, is also a newly selected member of the EPA SAB. 
Categories
Faculty
Research
Policy Relevant
Departments
Maryland Institute for Applied Environmental Health