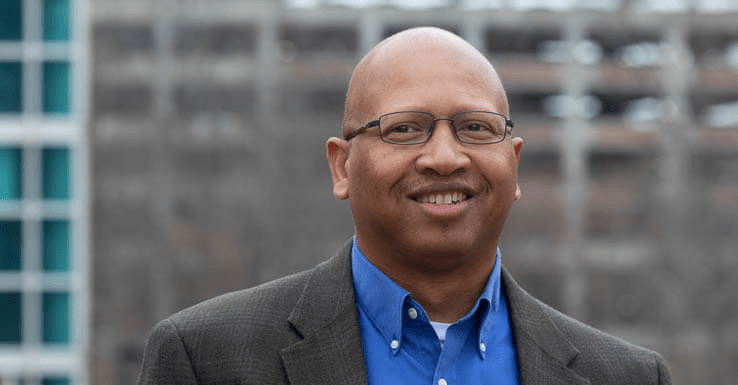 Dr. Sacoby Wilson will receive the Maryland League of Conservation Voter's (Maryland LCV) John V. Kabler Memorial Award at their annual event, Changemakers: Celebrating Environmental Leaders, on September 23, 2021. 
The award recognizes an outstanding environmental leader or organization. Previous winners include Congressman Wayne Gilchrest (2008) and DNR Secretary John Griffin (2012). 
Dr. Wilson, who serves as the director of the Center for Community Engagement, Environmental Justice and Health (CEEJH) and is an associate professor with the Maryland Institute for Applied Environmental Health and Department of Epidemiology and Biostatistics, is being honored for his 20 years of service as an environmental health scientist who has partnered with community-based organizations across the country on environmental justice issues, including environmental racism. 
"I am very humbled to be recognized by Maryland LCV for my work. As an environmental health scientist and environmental justice advocate, I think it is important to support communities on the frontline and fenceline who are disproportionately impacted by environmental hazards and climate injustice," said Dr. Wilson in a Maryland LCV press release.
"I will continue to work with Maryland LCV, other advocacy groups, and grassroots organizations to fight against corporate polluters and fight for policies that protect the environment, improve public health, and benefit the most vulnerable and the most impacted groups," he added.
Departments
Maryland Institute for Applied Environmental Health
Department of Epidemiology and Biostatistics