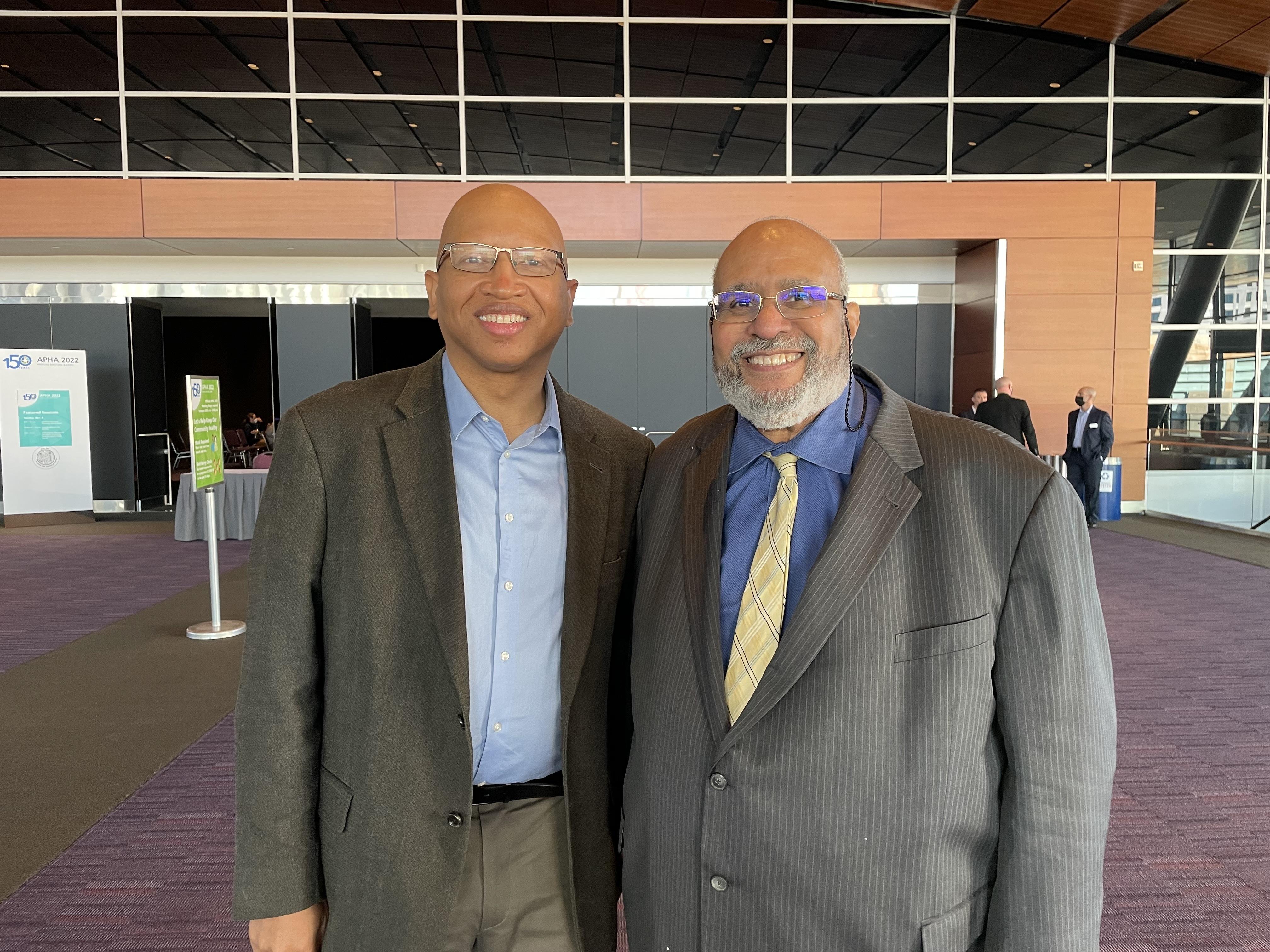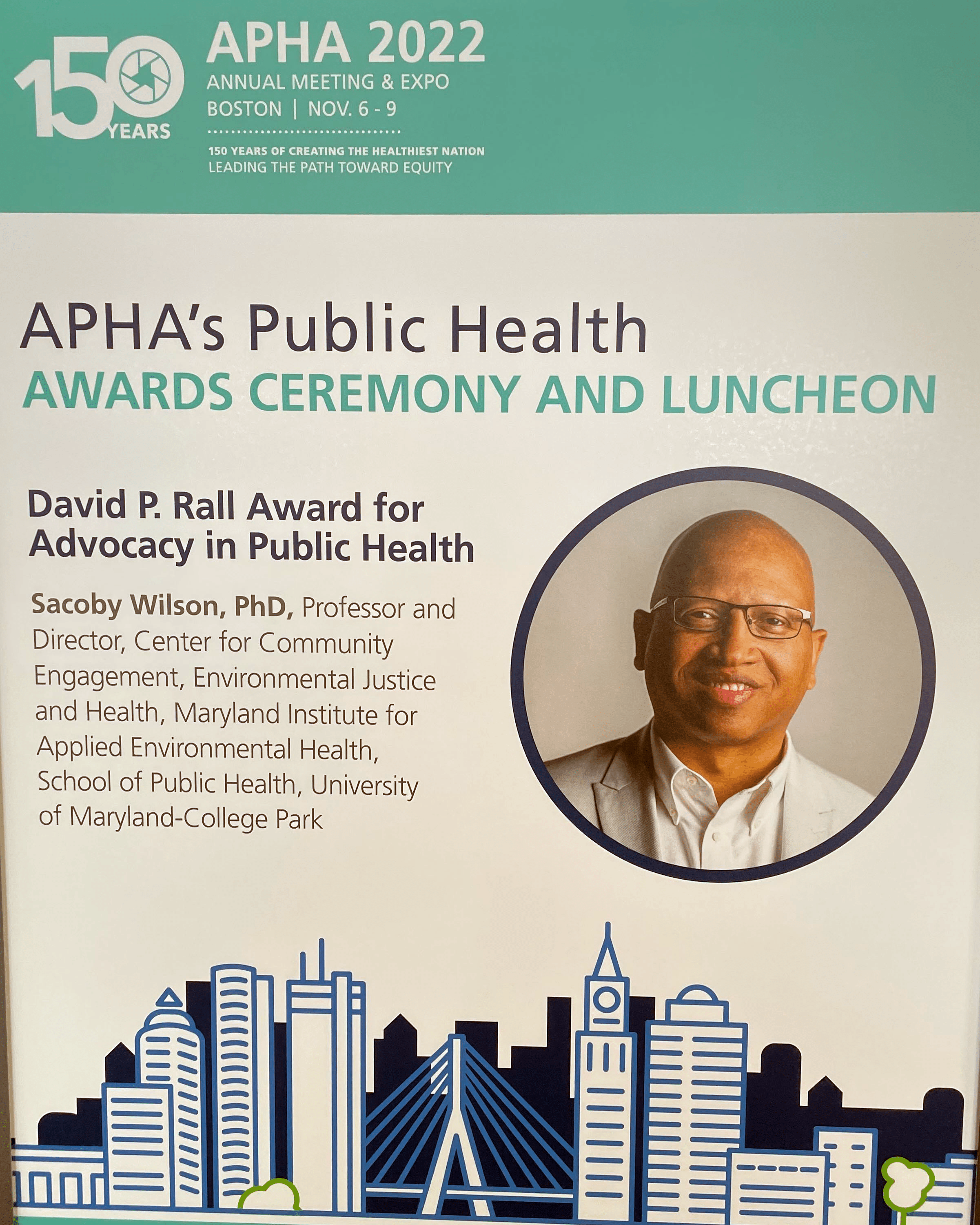 The American Public Health Association (APHA) presented Sacoby Wilson, professor of applied environmental health in the School of Public Health, with the David P. Rall Award for Advocacy in Public Health during its annual meeting today in Boston. 
The award, given to Wilson by APHA Executive Director Georges Benjamin, recognizes Wilson's dedication to community-based environmental justice and science-based advocacy to influence policy change. Among his many leadership roles, Wilson is a former chair of APHA's Environment Section and was instrumental in creating APHA's Environmental Justice Committee.
Wilson has over 20 years of experience as an environmental health scientist. As director of Community Engagement, Environmental Justice and Health, he is at the forefront of investigating how the places where people live can determine their health. The Mississippi native works alongside underserved people of color and low-wealth populations across the nation, helping them battle against environmental injustice and find the information they need to protect their families and homes. These efforts include helping marginalized communities ravaged by industrial pollution in Washington, D.C. and South Baltimore fight for cleaner air and water.
During his acceptance speech, Wilson spoke about his years growing up in the South near a landfill and chemical plant and the environmental hardship his family faced as a result. He also spoke about the structural racism they experienced then and now.
But, he said, the award is not about him. It's about standing up for justice and standing up for what's right.
At the close of his speech, he issued a call to action to all in attendance.
"Stand up for racial justice, stand up for economic justice, stand up for social justice, stand up for environmental justice, stand up for political justice, stand up for clean air, clean water, safe food, safe housing, safe jobs," he said. "What is our mission as advocates? What is our mission in public health? I say it's always been and will always be to stand for justice, fight for justice. Stand up, let your voices be heard. We can and we must overcome until the public health victory is won."
About the American Public Health Association
The American Public Health Association champions the health of all people and all communities. It strengthens the public health profession, promotes best practices and shares the latest public health research and information.
Departments
Maryland Institute for Applied Environmental Health