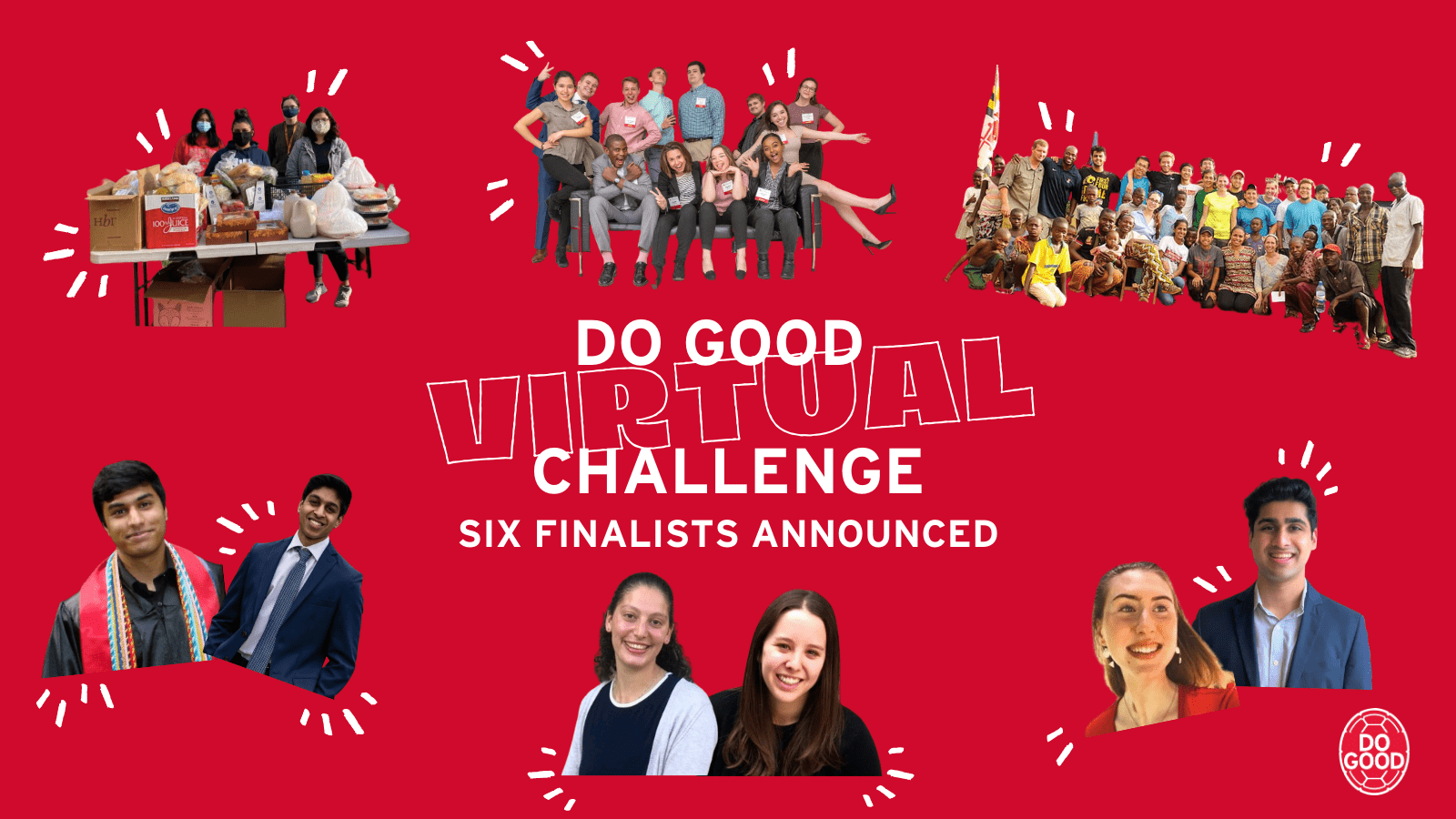 Congratulations to two University of Maryland School of Public Health students who are among the finalists for this year's virtual Do Good Challenge: Sara Hatfield, a double major in behavioral and community health and family science, and Veeraj Shah, who is pursuing dual degrees in biological sciences and individual studies majoring in health policy and technology. 
Hatfield is one of the team leads from Public Health Beyond Borders, where she serves as vice president. Public Health Beyond Borders, is a student-led organization sponsored by the School of Public Health. More than 200 UMD students contribute to the organization's mission to reduce health disparities in partner communities while attaining leadership skills and global awareness through a sustainable model of cross-cultural learning. 
Since the COVID-19 pandemic, the group maintained its support to partner sites abroad via virtual training and services, advocated for increased federal funding for communities disproportionately affected by COVID-19 and partnered on a town hall with Maryland Sen. Chris Van Hollen. 
Shah is one of the leaders from Chat Health, a nonprofit organization that is bridging the gap between college students and medically-accurate health information through accessible SMS chatbots, which use artificial intelligence to mimic human conversation. 
Run by 40 student volunteers, Chat Health has been used by more than 4,000 students. Additionally, the organization has signed an MOU with the University Health Center for sustained partnership and support. In addition to his role leading Chat Health, Shah also serves as president of Public Health Beyond Borders!
Hatfield and Shah are two of the six finalists selected from a highly competitive group of organizations that are taking action to address issues ranging from hunger to public health to tutoring and mentorship and more.
We're looking forward to the final results in late April!
Visit go.umd.edu/challenge21 to learn more about the Do Good Challenge 2021.
Related Links
1 of 2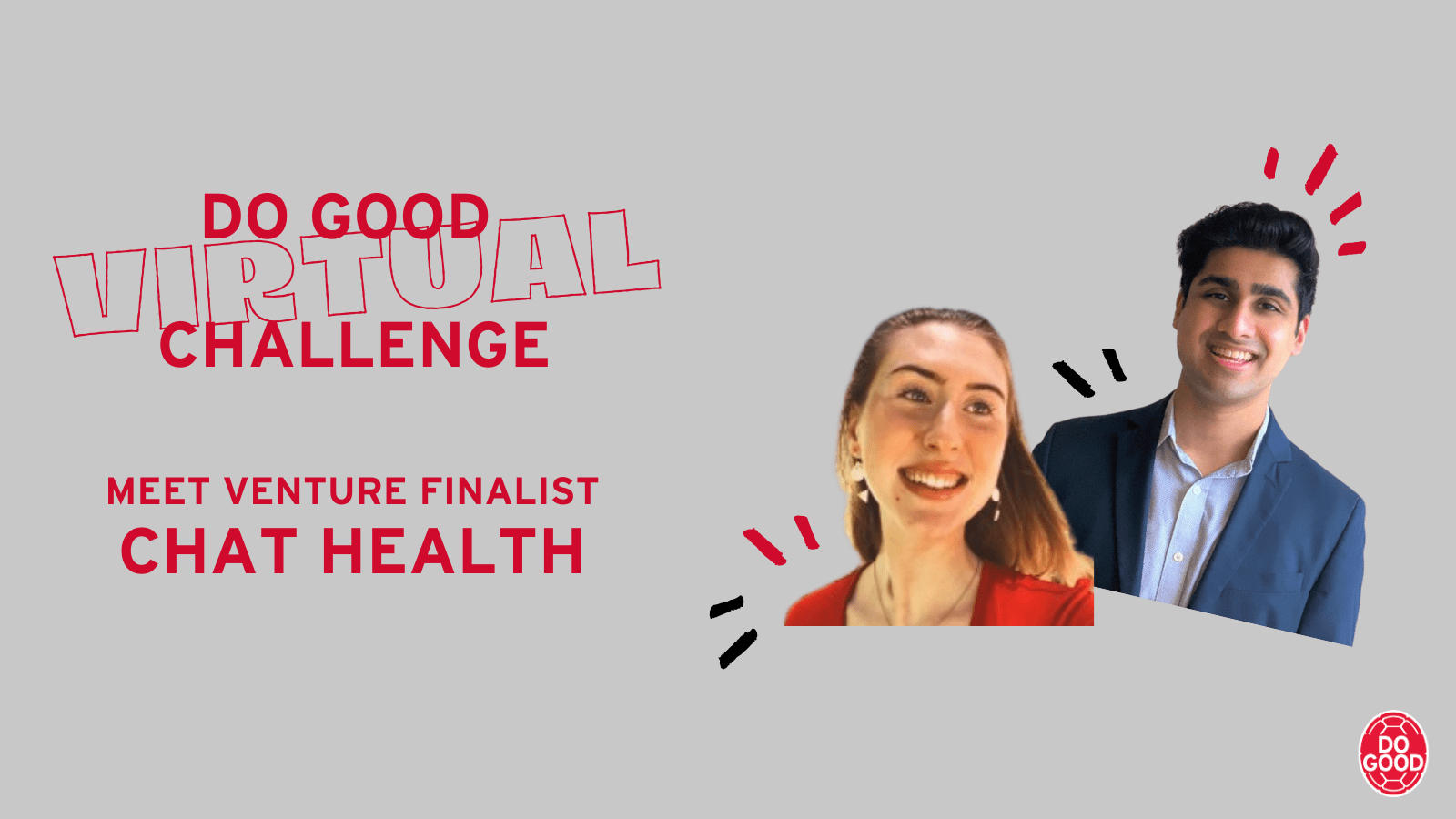 Departments
Department of Behavioral and Community Health
Department of Family Science
Department of Health Policy and Management