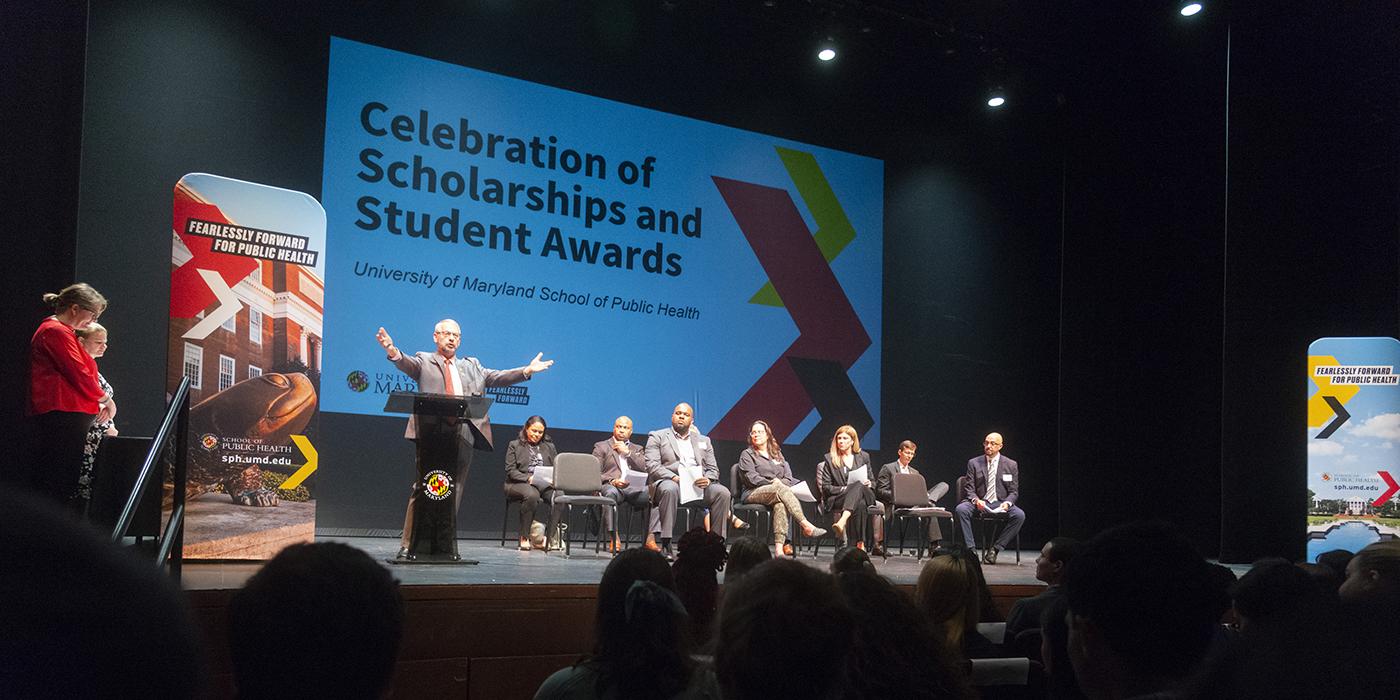 Each Spring, the University of Maryland School of Public Health recognizes undergraduate and graduate students who have demonstrated excellence and dedication in their educational and public health service activities.
This year's Celebration of Scholarships and Student Awards, which took place on Thursday, May 11, honored more than 100 students who received scholarships, fellowships and awards in 2022 and 2023.
Students were nominated by their respective departments for this special recognition and were congratulated by their department chairs and Dean Boris Lushniak.
New awards introduced this year included the Robin Mockenhaupt Endowed Distinguished Graduate Fellowship and the Robin Mockenhaupt Endowed Student Award, which were made possible by a gift from the Robert Wood Johnson Foundation to support the school's Office of Public Health Practice and Community Engagement. 
School leadership, faculty, undergraduate and graduate students, donors and families attended the ceremony and reception.
The School of Public Health extends our gratitude to our scholarship, fellowship and award donors for their generous support of our students. Thanks to them, we can recognize our students' achievements and help them graduate with less debt.
Departments
Department of Behavioral and Community Health
Department of Family Science
Department of Epidemiology and Biostatistics
Maryland Institute for Applied Environmental Health
Department of Health Policy and Management
Department of Kinesiology