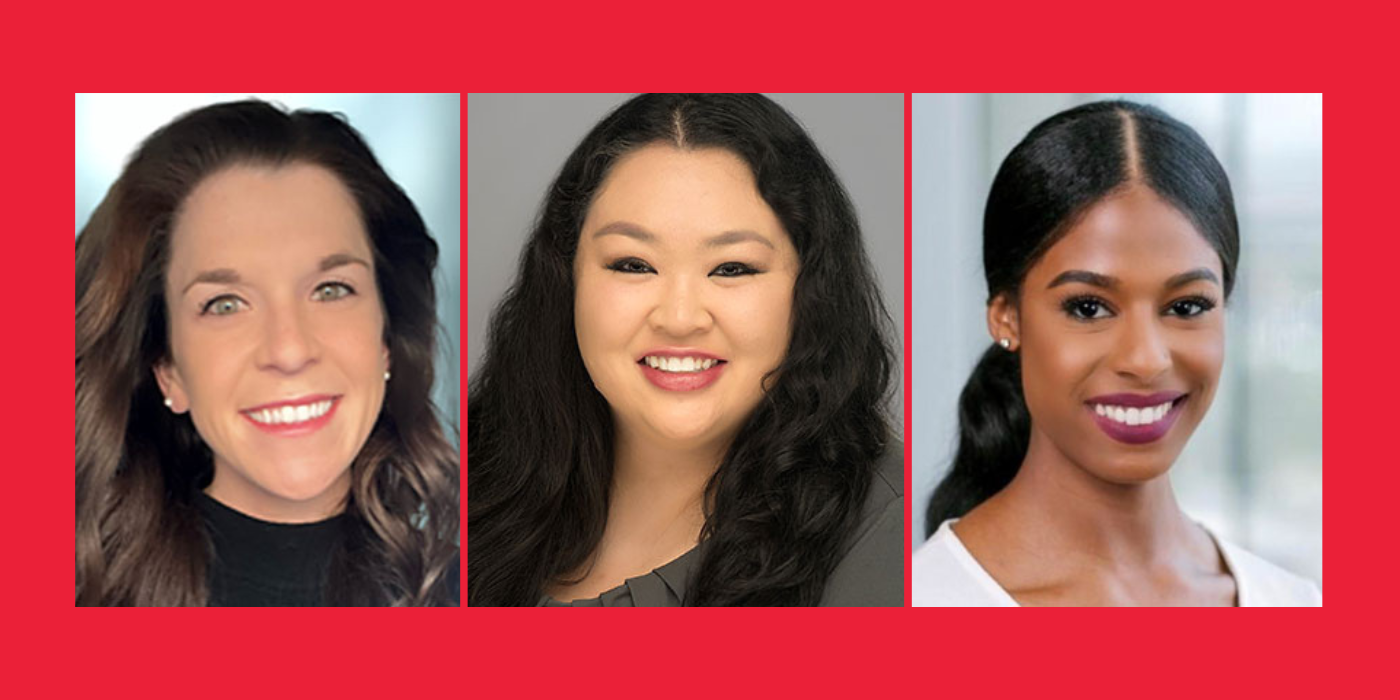 The Terrapin Club recently named Michelle Jamin '16, Elise Nguyen '17, '18 and Dominique Waddell '15 to its 30 Under 30 Class of 2023. The honor recognizes the SPH graduates' impact in their communities and careers while supporting the university and embodying Maryland Pride.
The fundraising arm of the athletic department, The Terrapin Club funds the student-athlete experience by providing the resources necessary for over 500 student-athletes to succeed at the highest level in the classroom, in competition and in the community. 
Michelle Jamin
Jamin owns Align Rehabilitation, a physical therapy practice located in Abingdon, MD, where she exclusively treats the amputee population. She is a strong disability advocate and serves as vice president of the Orthotics Prosthetics Activities Foundation (OPAF) and is director of government relations for APTA Maryland. Jamin graduated with her bachelor's degree in kinesiology and then earned her Doctor of Physical Therapy at Elon University.
Elise Nguyen
Nguyen has always been passionate about public health and making the world healthier, cleaner and safer. She graduated with a bachelor's degree in community and behavioral health and a master's degree in marketing analytics. In 2019, she joined Thermo Fisher Scientific, where she has led strategic projects to enable life science research, support the COVID-19 response and accelerate progress in cell and gene therapy. Nguyen maintains her connection to the university by participating in new student orientation, career fairs, networking panels and mentorship of current students.
Dominique Waddell
Waddell works for the medical device company Medtronic. She graduated with a bachelor's of science in kinesiology. As a track & field student-athlete she competed in both the ACC and BIG 10 conferences. She gives back to her community by supporting the Kids In Need, Cystic Fibrosis, Lustgarten Pancreatic Cancer foundations and the Ronald McDonald House in Philadelphia. She continuously displays Maryland pride through her mentorship of student athletes with the MDMade Mentor Program. Waddell also participates on panels for the School of Public Health and mentors undergraduate kinesiology students.
Departments
Department of Kinesiology
Department of Behavioral and Community Health
School of Public Health