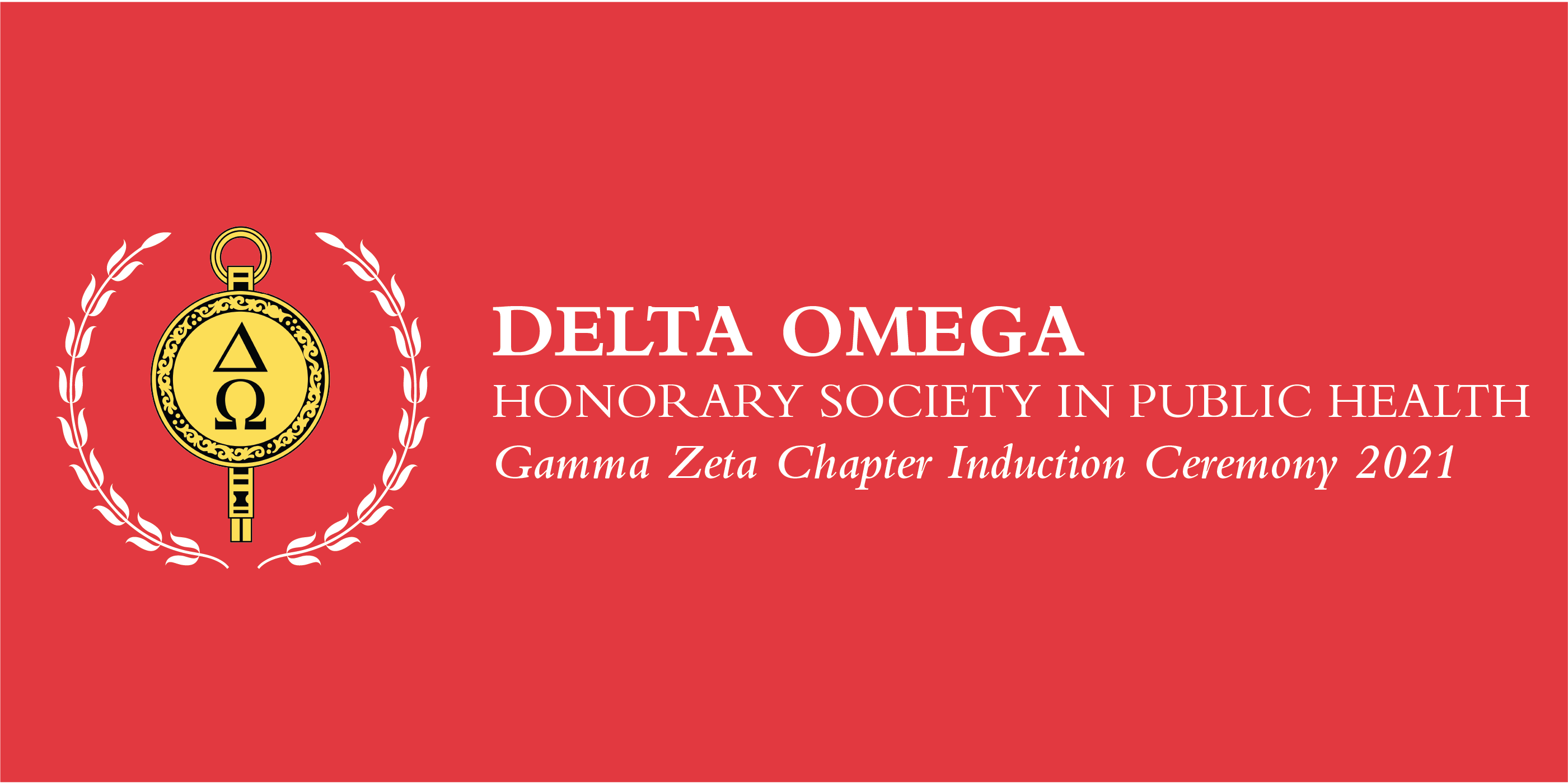 The University of Maryland School of Public Health will induct new members to its chapter of the Delta Omega Honorary Society in Public Health on Friday, May 7, 2021. The event will also recognize student research poster awardees from each department. 
The mission of the society is to encourage and recognize excellence in practice, research, education and academic achievement in the field of public health. Membership in Delta Omega reflects the dedication of an individual to increase the quality of the field, as well as to the protection and advancement of the health of all people. There are more than 10 chapters of Delta Omega worldwide, with a total of more than 20,000 members a part of the honorary society. The Gamma Zeta chapter of Delta Omega was established at the UMD School of Public Health in 2011 to honor our distinguished students, alumni, faculty, and honorary members.
An invitation to inductees, poster winners, current members and Faculty/staff will be sent through email. 
Learn more about the Gamma Zeta chapter of Delta Omega »
Visit the Delta Omega Honorary Society in Public Health website for more information »
See the 2021 Delta Omega Gamma Zeta Virtual Induction Ceremony Program