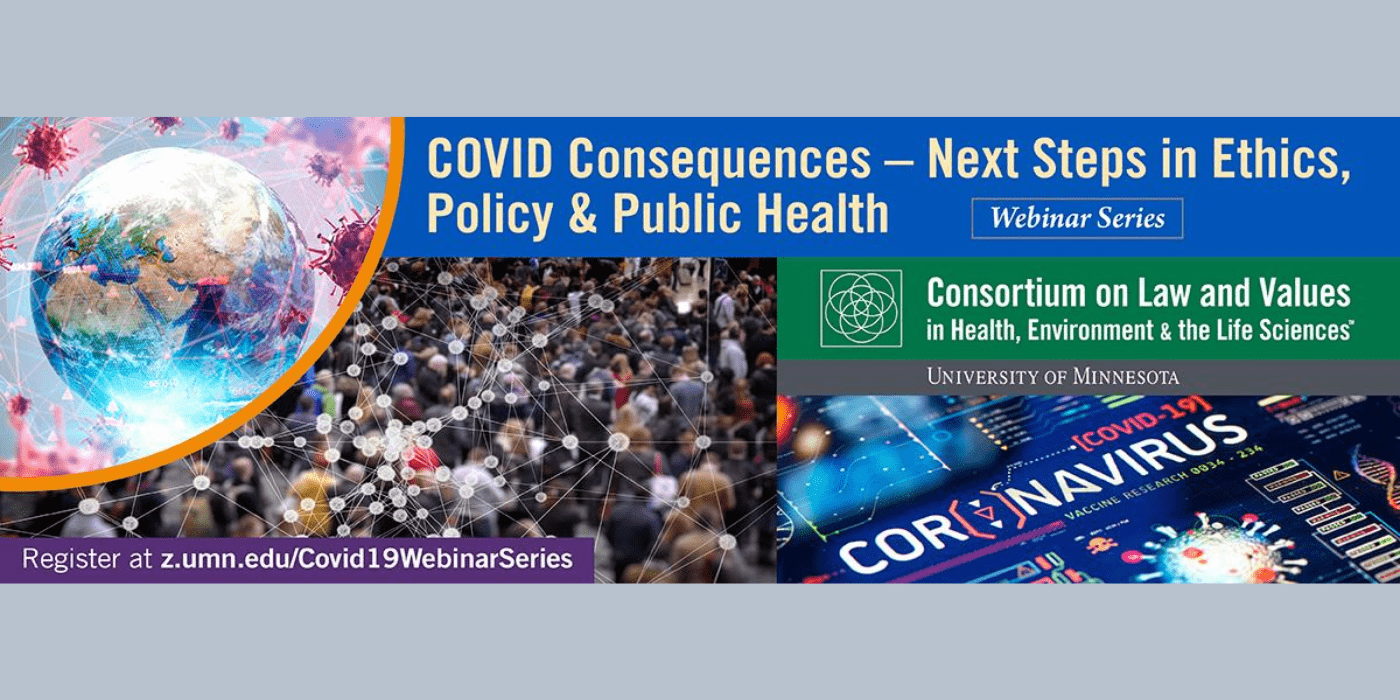 Location: Virtual
The COVID-19 pandemic created a public health emergency. In response, state and federal authorities took a range of steps to control infections and deaths, including declaring emergencies, instituting crisis standards of care, calling for masking, requiring vaccination or testing, and closing sites where individuals were congregating and at risk. These measures prompted reactions from gratitude to anger, and also motivated litigation and legislation. Have these responses to government efforts to control the pandemic impacted our ability to manage subsequent public health concerns, such as RSV and influenza (now surging, especially in children)? This webinar will bring together national experts to discuss the future of public health powers, the fallout from the COVID-19 pandemic, and how to rebuild trust in public health institutions in communities across the country.
This Webinar is free and open to the public. Audience members will be able to ask questions of our multidisciplinary experts:
James G. Hodge, Jr., JD, LLM, Peter Kiewit Foundation Professor of Law, Sandra Day O'Connor College of Law; Director of the Center for Public Health Law and Policy, Arizona State University.
Sandra C. Quinn, PhD, MEd, Professor and Chair, Department of Family Science; Senior Associate Director, Maryland Center for Health Equity, School of Public Health, University of Maryland.
Michelle M. Mello, MPhil, PhD, JD, Professor of Law, Stanford University Law School; Professor of Health Policy, Stanford University School of Medicine.
Moderated by:
Michael T. Osterholm, PhD, MPH, Director, Center for Infectious Disease Research and Policy (CIDRAP), University of Minnesota. 
Susan M. Wolf, JD, Chair, Consortium on Law and Values in Health, Environment & the Life Sciences, University of Minnesota.
Please submit questions before or during the presentation to consortm@umn.edu. Your questions will be asked anonymously; neither your name or email address will be shared. We will be monitoring our email account and will share questions with the moderator as they are received.