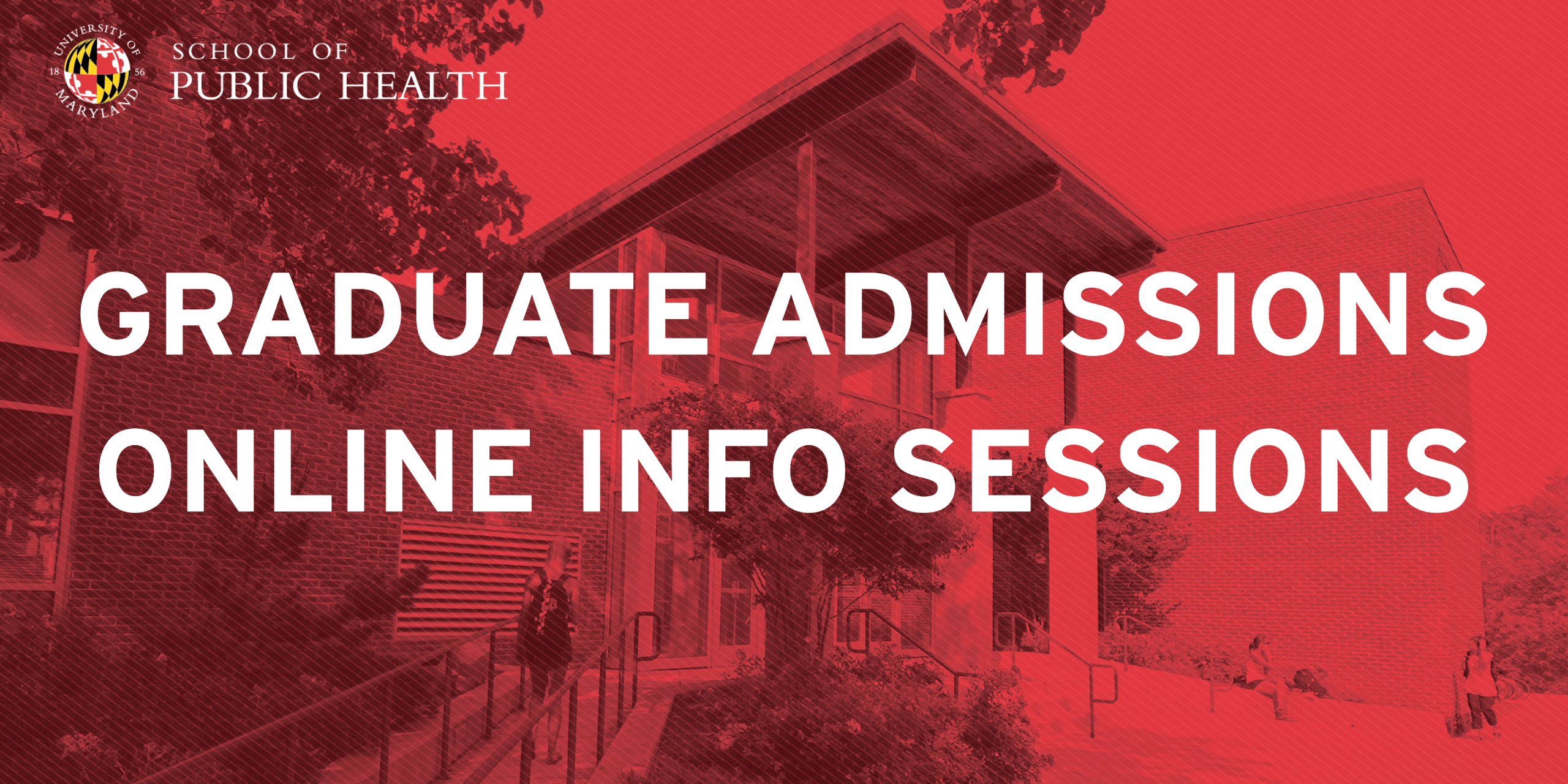 Location: Zoom
Admissions information and Q&A session to answer questions about our Doctoral, MHA, MPH and MS in Environmental Health Sciences programs. This event is a great opportunity to learn more about the SPH community, our academic graduate programs, and the application process. This session also has ample time for Q&A.
Can't join on this day? Email us at sph-grad-admissions@umd.edu, and we can find a time that works for you!
The MS in Couple and Family Therapy, MA Kinesiology programs are not covered in detail during these sessions. If you want to learn more about these programs, please contact the Graduate Director directly.