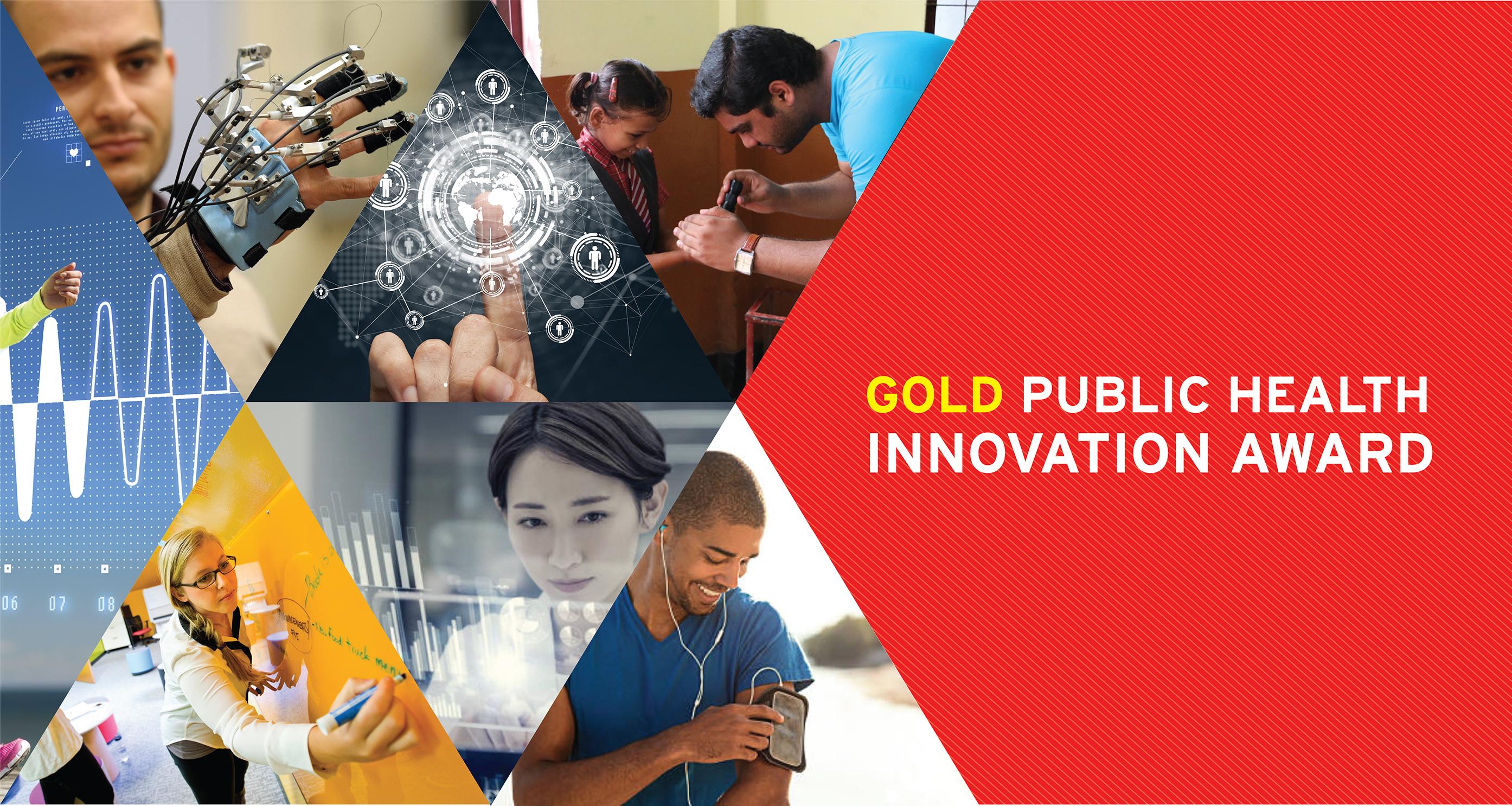 Join the School of Public Health for an Innovation in Public Health Seminar that will feature the presentation of the Gold "Creativity in Crisis" Prize. Because the COVID-19 pandemic has presented challenges to holding the annual Gold Public Health Innovation Award competition, as usual, this year's competition will be a little different. Undergraduate, master's and doctoral students are invited to submit their contributions in the form of papers, capstone projects, theses, dissertation proposals and publications of all types (journal articles, mass media, self-published). Priority will be given to contributions emphasizing the application of public health knowledge to promote health and prevent disease in the context of the pandemic.
*The submission period is now closed. Awardees are listed below with their degree program of study and project topic. All awardees will receive a monetary award of $750. All participants will receive certificates of awards
Undergraduate Student Awards
Anne Mamish (Public Health Science)

 - Health Literacy and Vaccine Compliance 

Andy Okhuereigbe (Public Health Science) 

- COVID-19 on Childhood Development (also had 3 additional submissions, 1) Bridging the Divide, Trump and Biden, 2) Genomics of E. coli, and 3) State Project Reflection (CA)
Master's Student Awards
Samiha Ahmed

 (Epidemiology) - E-Mentoring Female Minority Researchers

Amanda Melvin (Health Administration) 

- Return to School A-Team Model 
Doctoral Student Awards
Daniel Callow

 (Neuroscience and Cognitive Science) - Mental Benefits of Physical Activity in Older Adults During COVID-19

Leslie Jordan

(Neuroscience and Cognitive Science) 

- Forward Focus Coping During COVID-19

Richard Remigio (Environmental Health Sciences)

 - Climate and End-Stage Renal Disease
Honorable Mention Awards
Undergraduate Submissions:
Semilore "Semi" Ayo-Gbenjo (Public Health Science)

 - Personal Journal on Behavior Change with Health Behavioral Frameworks

Rachel Martin

(Public Health Science) 

- 2 submissions on Bioethics, 1) Physician Assisted Suicide and 2) Genetic Enhancement 

Eden Adhanom

(Public Health Science) 

- Food Insecurity in College Park
Master's Submissions:
Masha Kartashev (Couple and Family Therapy)

- Dyadic Coping in Black Heterosexual Relationships 
Innovation Seminar Details
Assistant Professor Neil J. Sehgal will MC the event and Dean Boris D. Lushniak will offer welcoming and closing comments.
Speaker: 
Panelists: 
Award Committee:
Special guests:
Dr. Robert Gold and Barbara Gold, award founders
Launched in 2017 by Dr. Robert S. Gold (School of Public Health founding dean) and Barbara A. Gold and held annually, the Gold Public Health Innovation Award competition invites UMD students to pitch creative solutions for a creative solution to one of the world's most complex public health issues. Winners earn up to $5,000 in start-up funding.