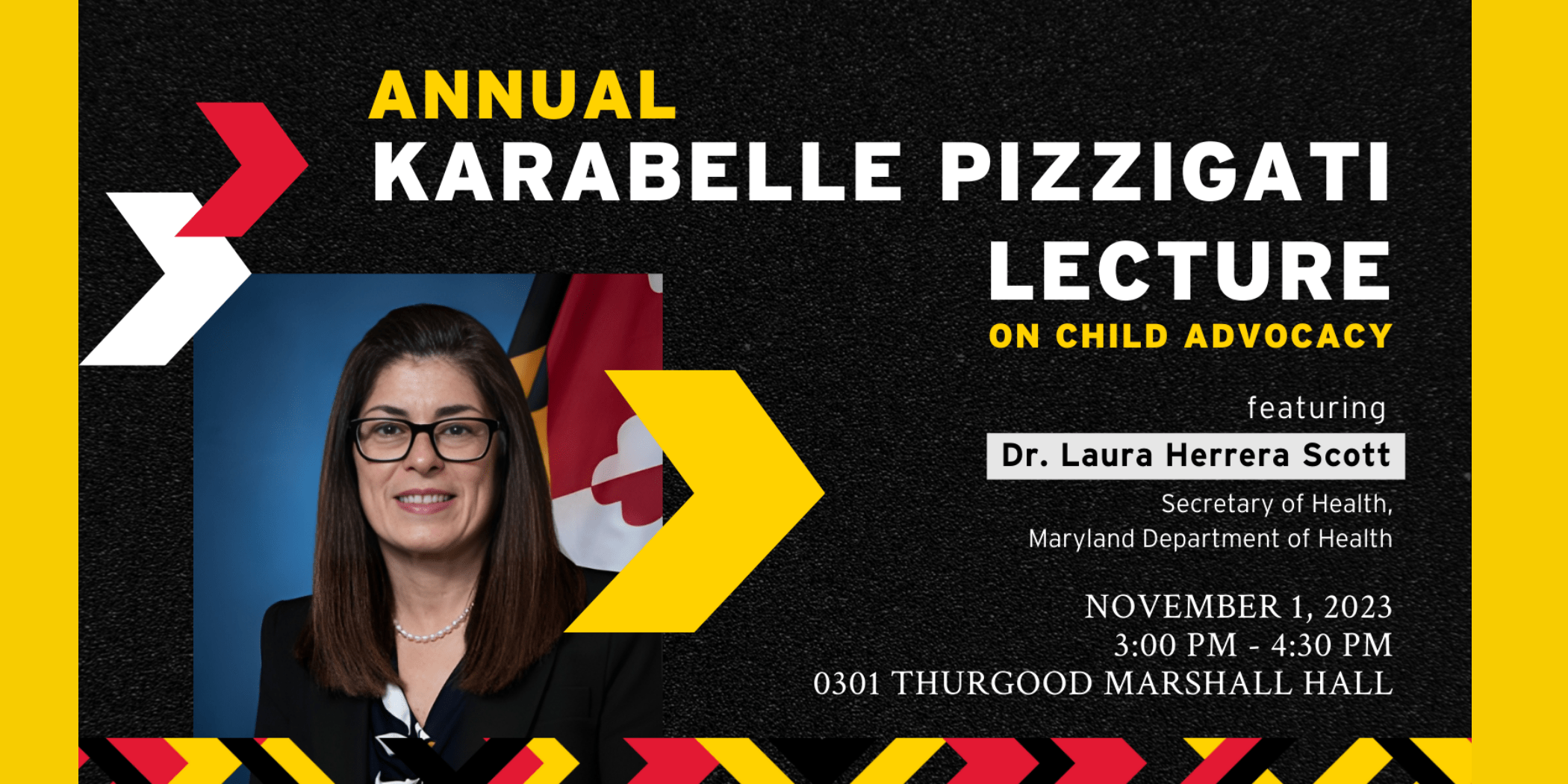 Location: School of Public Policy, Room 0301

This year's guest lecturer is Dr. Laura Herrera Scott, Maryland Secretary of Health.
The Karabelle Pizzigati Initiative in Advocacy for Children Youth and Families builds a pipeline of informed, effective advocates to ensure all children are healthy, safe, learning and joyful.
The late Karabelle Pizzigati spent her career striving to change that reality by empowering champions for children with the policy skills to make a lasting impact. In her name, the Karabelle Pizzigati Initiative Fellowship inspires the best and brightest students to pursue careers in children's advocacy. Through this experience, students gain experience and insight into the field by working in organizations who make a real difference in the lives of children.