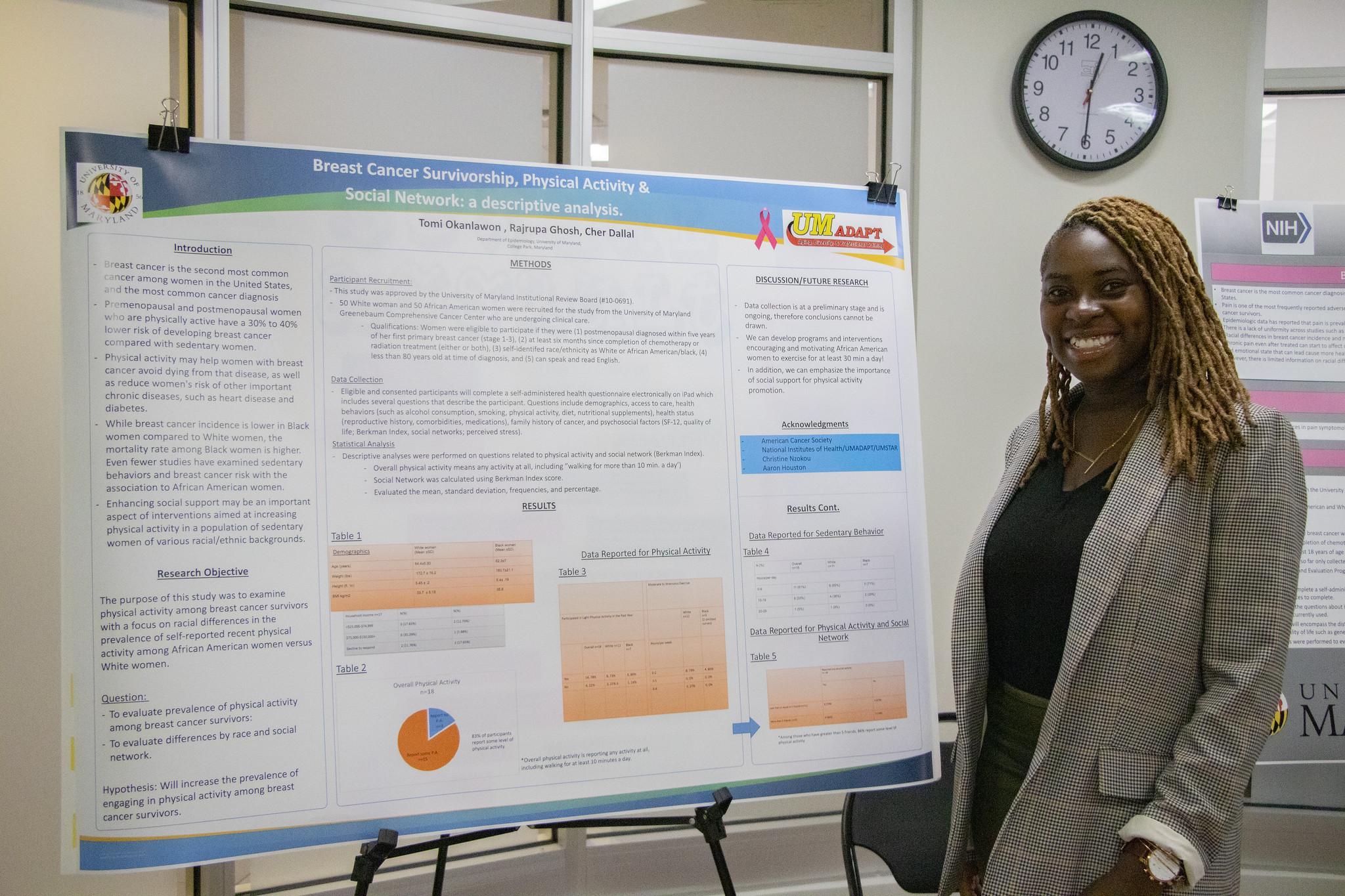 Location: Freidgen Seminar Room, 2236 SPH Building
Join kinesiology Professor Jim Hagberg and the students participating in the STAR and ADAPT summer research training programs on August 8 and 9 as the students give their final oral presentations and on August 10 for the group poster session. 
These sessions will all take place from noon until 2 PM in the Friedgen Seminar Room on the main floor of the School of Public Health. Lunch will be provided.
Read ​​​​​​​the story: Summer Research Programs Boost Underrepresented Students…