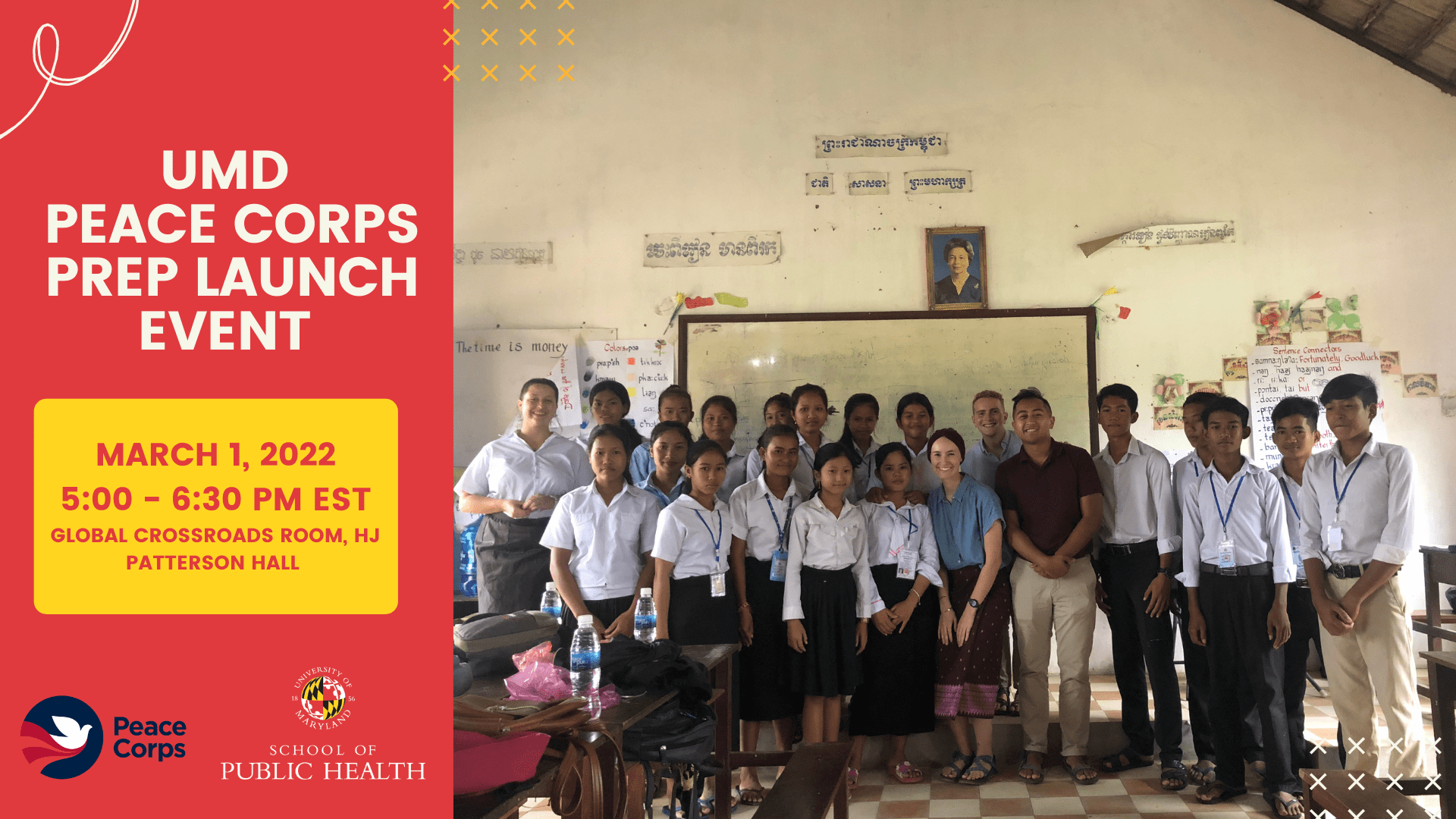 Location: Global Crossroads Room, HJ Patterson Hall and Online via zoom
The Peace Corps Prep program at the University of Maryland prepares students with the knowledge and skills needed to serve as Peace Corps volunteers. Any University of Maryland, College Park undergraduate student is eligible to enroll regardless of major or citizenship.
This event will provide an overview of the new Peace Corps Prep program and include a panel discussion with former Peace Corps volunteers who will share their experiences. UMD School of Public Health Dean Lushniak will discuss the importance of global health and service through the Peace Corps. Attendees will also learn more about the Peace Corps through an informational video. Additionally, Peace Corps alumni panelists will share and take questions from students and faculty in attendance. 
The deadline for students to apply for the Peace Corps Prep program for next year is March 15, so this is an opportunity to ask questions and explore if the program is right for you!
We also encourage you to learn about what it takes to be in the Peace Corps from our local recruiter and how the Peace Corps Prep program can make you a competitive candidate by attending one of our virtual information sessions: