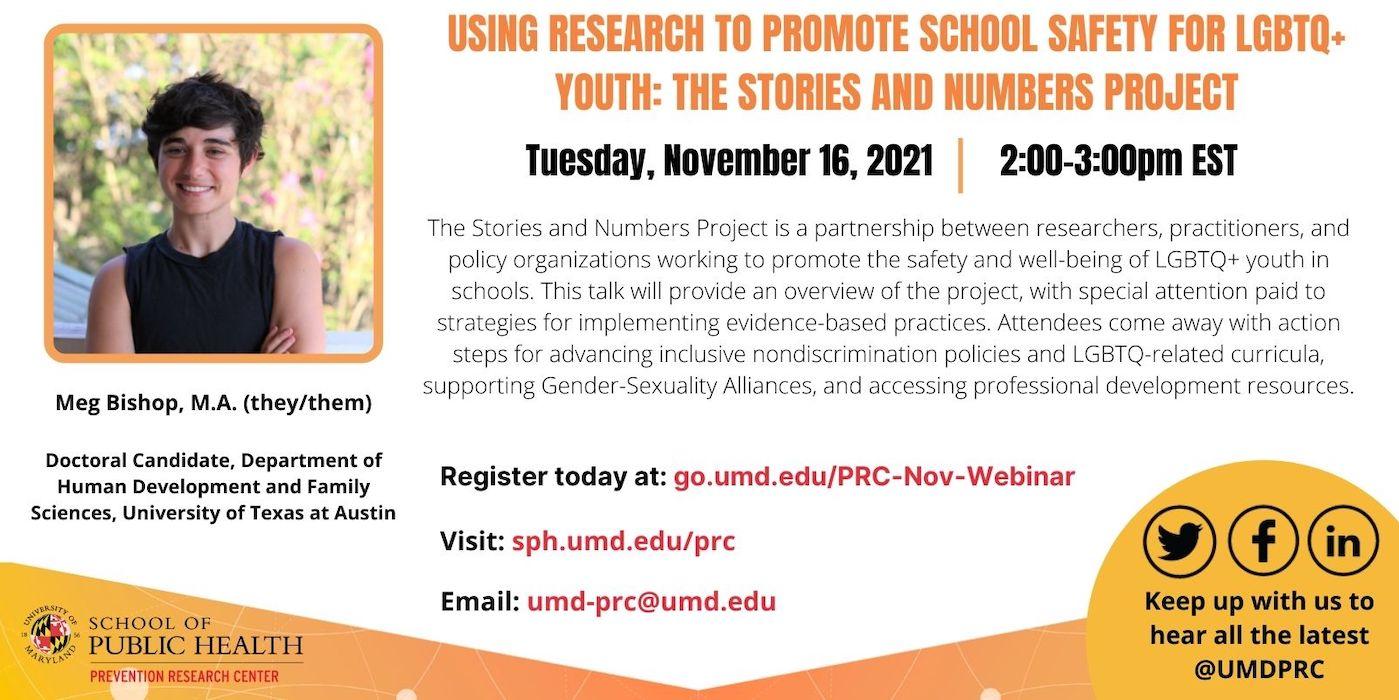 Location: Online - Zoom
The Stories and Numbers Project is a partnership between researchers, practitioners, and policy organizations working to promote the safety and well-being of LGBTQ+ youth in schools. This talk will provide an overview of the project, with special attention paid to strategies for implementing evidence-based practices. Attendees come away with action steps for advancing inclusive nondiscrimination policies and LGBTQ-related curricula, supporting Gender-Sexuality Alliances, and accessing professional development resources.
Meg Bishop, M.A. (they/them) is a doctoral candidate in the Department of Human Development and Family Sciences at the University of Texas at Austin. Meg leverages approaches at the nexus of developmental psychology, public health, and demography to examine the developmental and cultural contexts that support LGBTQ+ youth to thrive. Meg is currently exploring how the timing of sexual identity development has changed for sexual minority people in the last several decades, and how this timing relates to mental health both during adolescence and into adulthood. Ultimately, Meg's goal is to produce rigorous research that informs programs and policies aimed at eliminating inequities experienced by sexual and gender minority people.