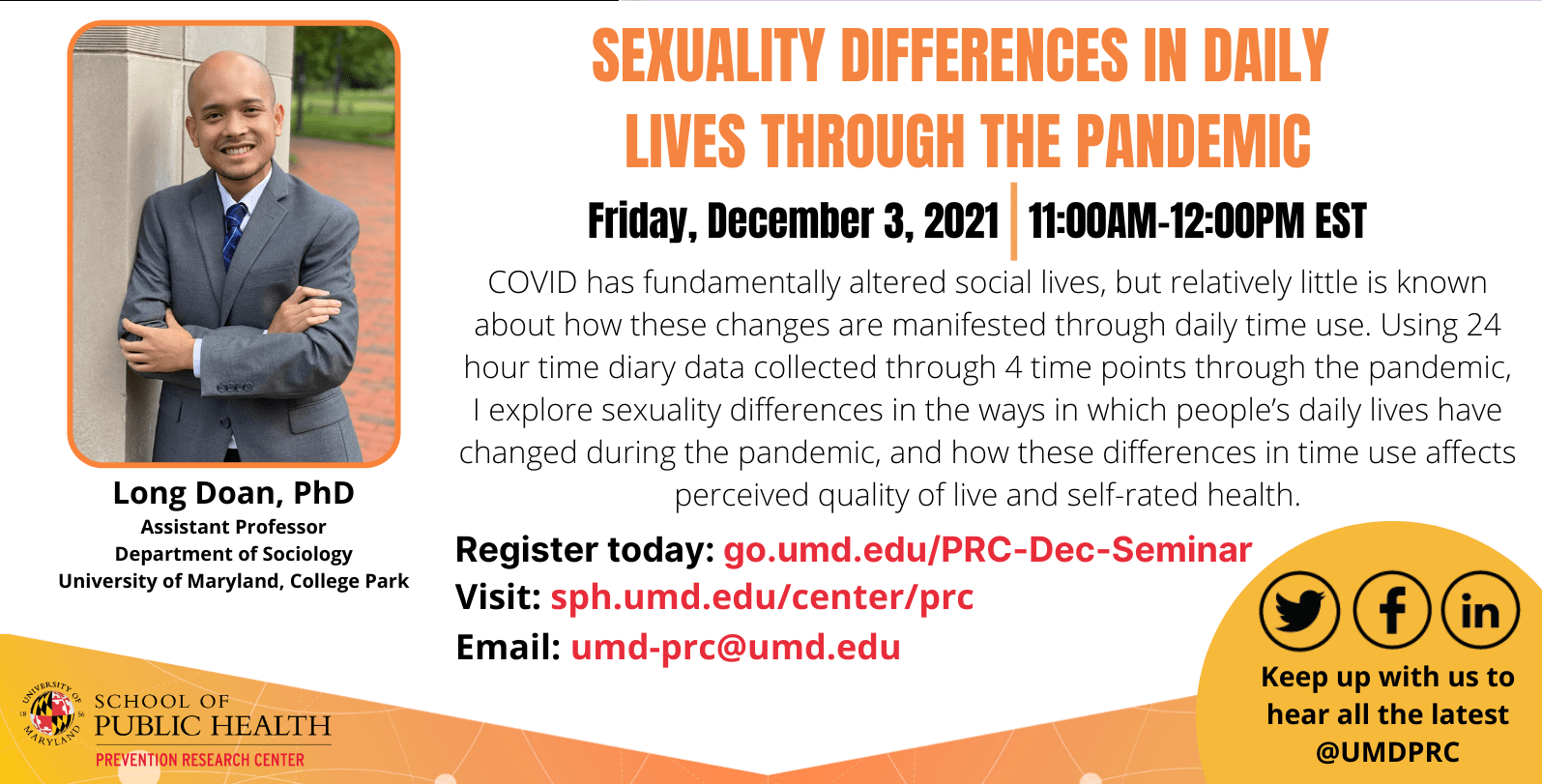 Location: Zoom
Talk Description: COVID has fundamentally altered social lives, but relatively little is known about how these changes are manifested through daily time use. Using 24 hour time diary data collected through 4 time points through the pandemic, I explore sexuality differences in the ways in which people's daily lives have changed during the pandemic, and how these differences in time use affects perceived quality of live and self-rated health.
Speaker: Dr. Long Doan

Long Doan is an Assistant Professor of Sociology at the University of Maryland. He is broadly interested in how various social psychological processes motivate behavior and explain patterns of inequality. In particular, Doan is interested in the intersections of sexuality, gender, and race. His work examines how seemingly subtle differences in evaluations of individuals based on their social characteristics lead to larger, more concrete implications, such as the acceptance or denial of legal rights or decisions related to hiring.
Register Below: