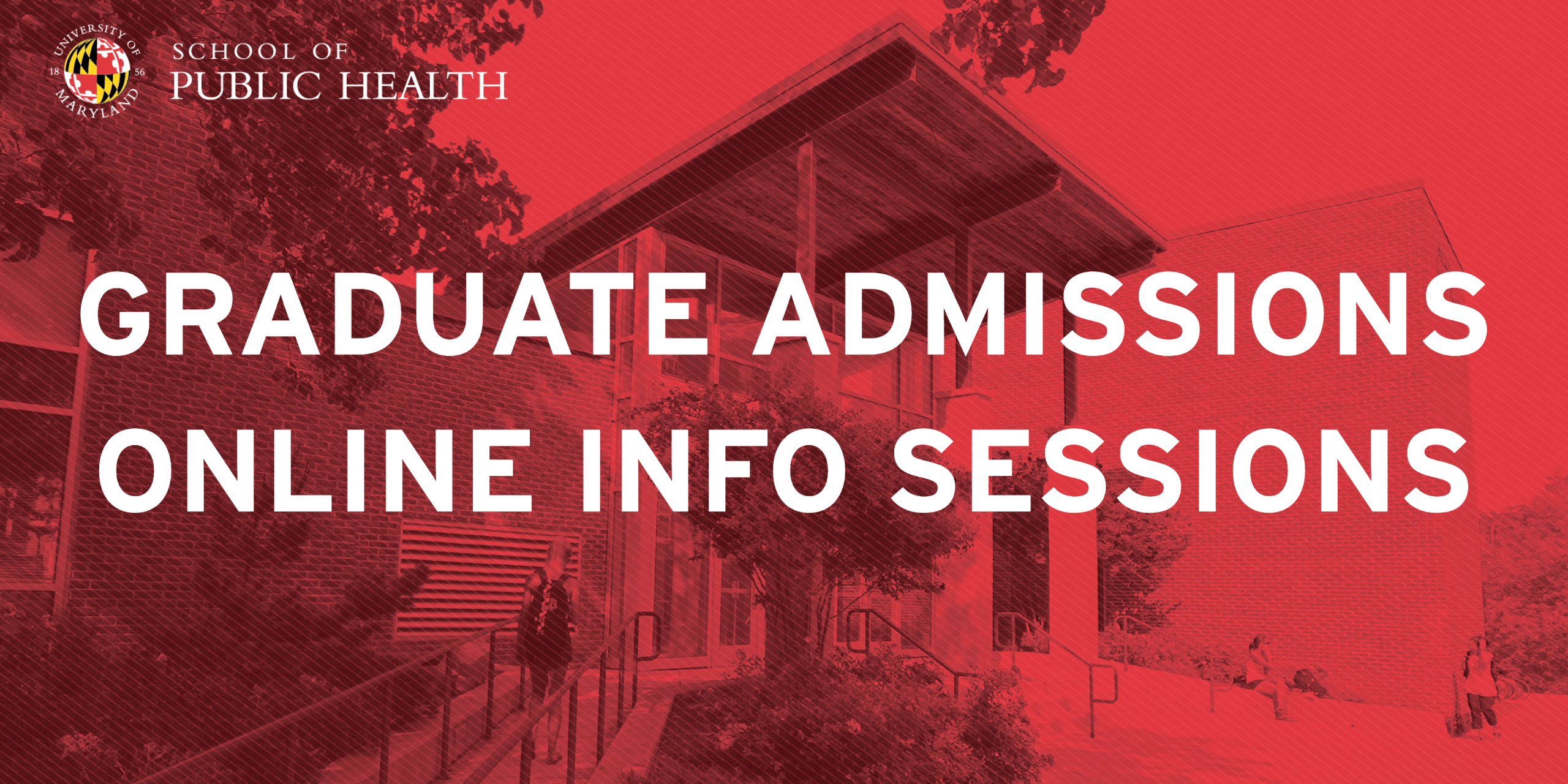 Location: Zoom
Interested in pursuing graduate education in public health? Don't miss this opportunity to have your questions answered. Join the University of Maryland School of Public Health admissions team to learn about our academic graduate programs and the application process.
Can't chat on this day? Email us at sph-grad-admissions@umd.edu and we can find a time that works for you!
The MS in Couple and Family Therapy, MA Kinesiology programs are not covered in detail during these sessions. If you want to learn more about these programs, please contact the Graduate Director directly.