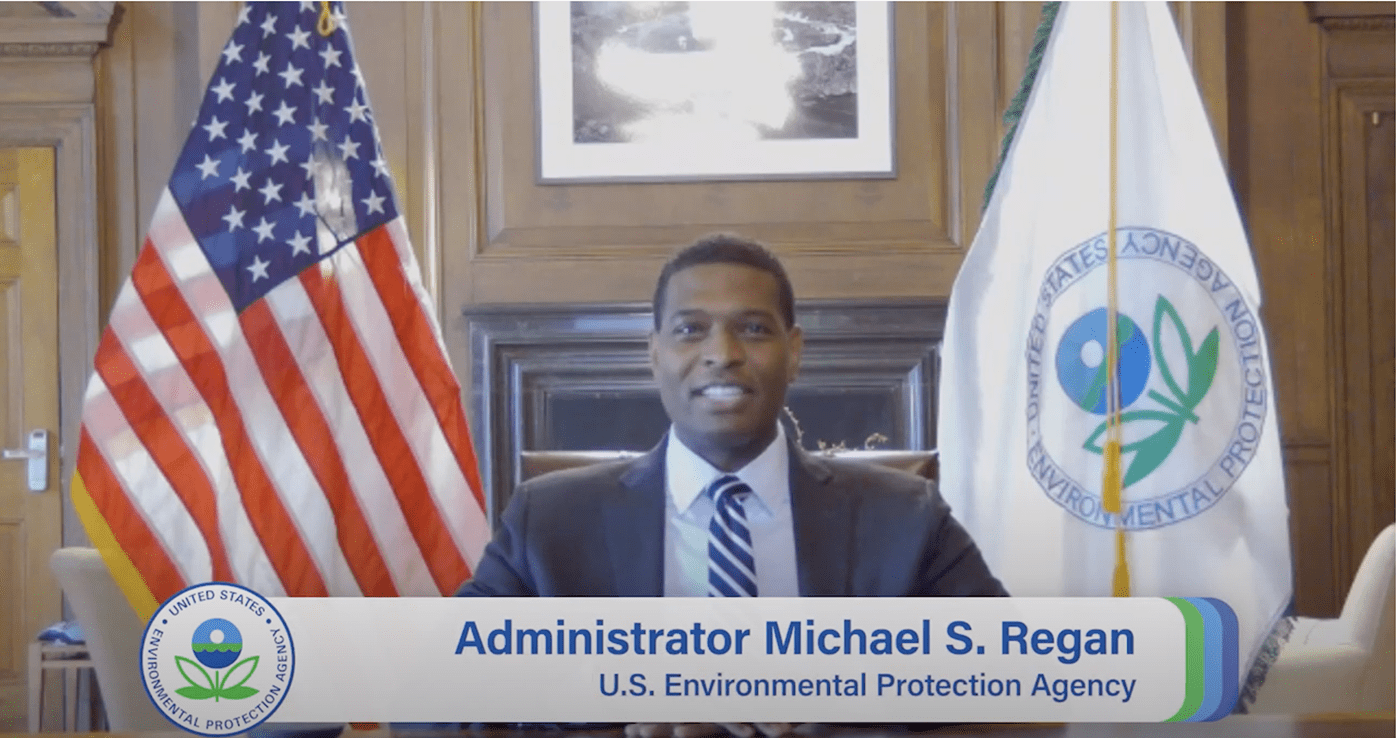 Climate change is impacting us all, but it's not impacting us all the same way, Dr. Sacoby Wilson, director of the Center for Community Engagement, Environmental Justice and Health, said during the opening session of the 2021 Environmental Justice and Health Disparities Symposium, Aug. 19-21. 
Each year, Wilson, an associate professor with the Maryland Institute for Applied Environmental Health at the University of Maryland School of Public Health, brings together environmental justice advocacy groups, researchers, scholars, legal professionals, policymakers and others to have open dialogue conversations about the various ways of how climate change is affecting communities. But the 2021 event paid special attention to the unprecedented work that leaders in the Biden administration are doing to advance environmental justice, including EPA Administrator Michael Regan and Dr. Cecilia Martinez, senior director of environmental justice for the White House's Council on Environmental Quality, who both spoke at the event. 
This year's symposium sessions touched on additional topics and built upon a term used by Wilson and others in public health -- syndemic-- emphasizing that multiple public health crises are happening simultaneously amid the climate crisis, including systemic racism, environmental injustice and the COVID-19 pandemic. 
Also new this year were sessions focusing on Asian Americans and Pacific Islanders and indigenous community EJ issues, the homelessness epidemic and ecofeminism. 
The complexities and nuances of these issues are why cross-collaboration between groups is crucial, Wilson said. 
To advance environmental justice, everyone has a role to play in improving the health and well-being of people and where they live, he added. 
The EJ Symposium is unlike any other. With Wilson as the CEEJH director since 2011, his career background, strong ties to local communities and his scientific leadership roles (now as a member of the EPA Science Advisory Board), make the annual event a powerhouse and epicenter for all things environmental justice. 
Being based near the nation's capital, Wison and his UMD team have been able to take advantage of unique connections with federal and state policymakers, making the symposium a nexus for experts who are using innovative policy, legal and public health tools to address pressing issues impacting communities. 
This year's symposium had at least 1,500 registrants, both domestic and international, Wilson said. 
The moment that we're in is unique, he added. Compared to past presidents, President Joe Biden has pushed the EJ agenda more than ever before, according to Wilson.
"This new administration has a big focus on racial equity, racial justice, environmental justice," Wilson said. "There's a lot of energy around EJ issues at the federal level, down to the regional level, down to the state level and even the local level. We tried to capture that energy and the types of speakers and the types of sessions that we had." 
This year also marks the 30th anniversary of the National People of Color Environmental Leadership Summit, which developed the 17 principles of Environmental Justice in October 1991. The principles have served as a defining document for the growing grassroots movement for environmental justice. 
The symposium featured a special session, honoring the historical and transformative event titled, "30 Years On Youth Leaders' Reflection on Being Raised in the EJ. Movement."
Check out some of the 2021 EJ symposium highlights. 
Categories
Policy Relevant
Research
Press Releases
Departments
Maryland Institute for Applied Environmental Health