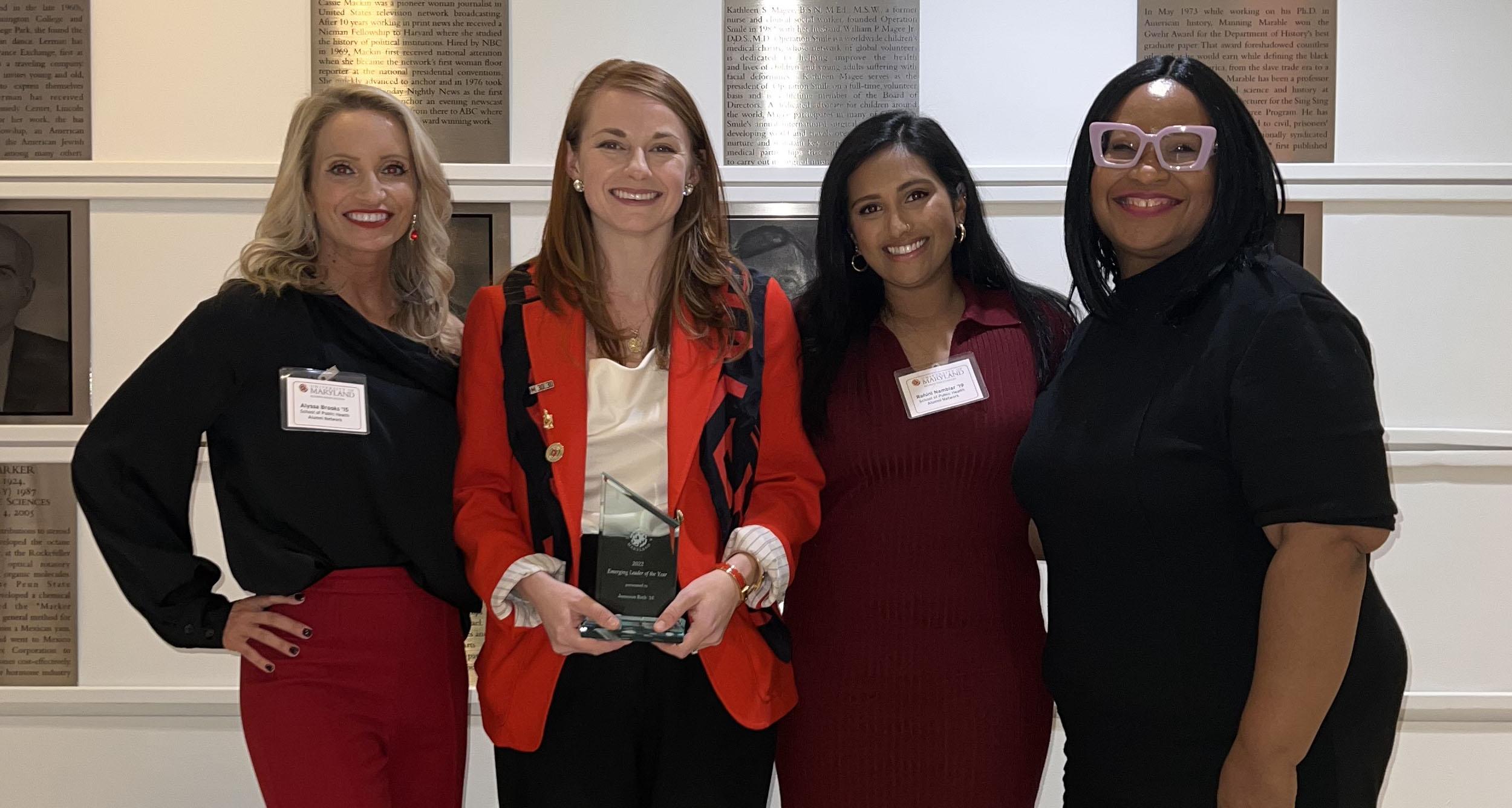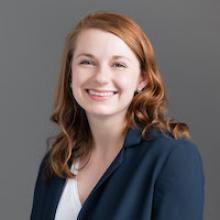 The University of Maryland Alumni Association has named Jameson Roth '17, president of the School of Public Health Alumni Network, as its Emerging Leader of the Year.
Roth, a graduate of the Department of Family Science, became president of the School of Public Health Alumni Network in July 2022 after serving as the network's vice president for two years. She received the honor at the annual Alumni Association Network Awards ceremony, which recognizes the outstanding achievements of academic, affinity and regional networks over the past year.
Faculty members and fellow alumni praised Roth's enthusiasm, organization, positivity and tenacity, all of which expanded the network's reach during the height of the COVID-19 pandemic.
"She has single-handedly organized and led multiple virtual events over the last year, ranging from a virtual cider tasting to a seminar on emergency preparedness to commemorate the 20th anniversary of 9/11 to a private facial 'masterclass' with Indie Lee," said Alyssa Todaro Brooks, PhD '15, former president of the School of Public Health Alumni Network. 
She's also not afraid to "get her hands dirty," Brooks said. 
"Jameson plays an active role in virtually every single event or initiative we run, while encouraging leadership, increasing responsibility and development in other board members to ensure a successful succession plan," she said. "Most importantly, she knows how to walk the delicate line of volunteer management: holding people accountable while also recognizing competing obligations. Jameson never fails to remind board members of the importance and impact of their work."
Along with engaging the School of Public Health Alumni Network to serve and inspire students, faculty and the greater University of Maryland community, Roth works with McCabe Message Partners as a senior account manager.