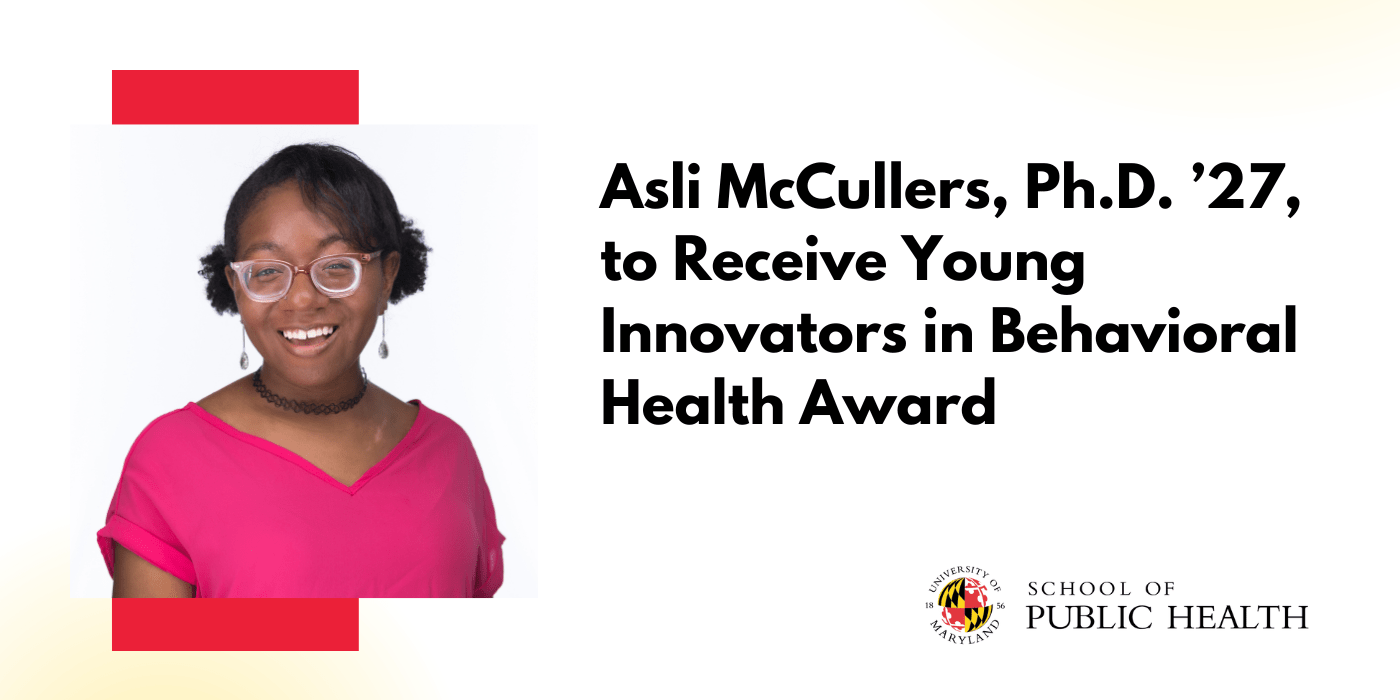 Going Digital: Behavioral Health Tech recently named Asli McCullers, Ph.D. '27, a behavioral and community health doctoral student with the School of Public Health, as a winner of its inaugural Young Innovators in Behavioral Health Awards. 
Created in partnership with Hopelab and Meadows Mental Health Policy Institute, the award recognizes young leaders who have made significant contributions to access, awareness and advancement of digital mental health care in the United States.
McCullers is a research assistant for the Community Health Awareness, Messages and Prevention (CHAMP) Lab, where she supports Dr. Cheryl Knott's efforts to study cancer-related disparities that disproportionately impact marginalized communities, particularly African Americans. She also supports Dr. Rabiatu Barrie's research at the intersection of trauma, Blackness, gender and health.
"Using both research and practice as vessels to address and understand our world's greatest public health issues and injustices has evolved to be my greatest passion, and the behavioral and community health program here at UMD has so far been a perfect match to continue growing my skill sets in the health equity space," McCullers said. "Through studying behavioral and community health, I feel confident that my lens for approaching not only the wider-scale needs of communities, but also individual-level needs that influence the health trajectory of everyday people is front and center."
Alongside her studies, McCullers is a health equity research associate at Medstar Health. Her research focuses on addressing the digital divide and its impacts on mental health outcomes.
"Asli is energetic and eager to learn new things," Knott said. "Her passion for social justice and willingness to engage with communities should take her far in her public health career."
Going Digital, a woman- and minority-owned company focused on expanding access to mental health and substance use care, will provide resources, guidance and support to McCullers and the 29 other award recipients. The company aims to build connections between public health practitioners in order to expand access to behavioral healthcare.
Winners will be recognized during a November 15 awards ceremony at Going Digital's 2023 Behavioral Health Tech Conference in Phoenix, Ariz.
Departments
School of Public Health
Department of Behavioral and Community Health