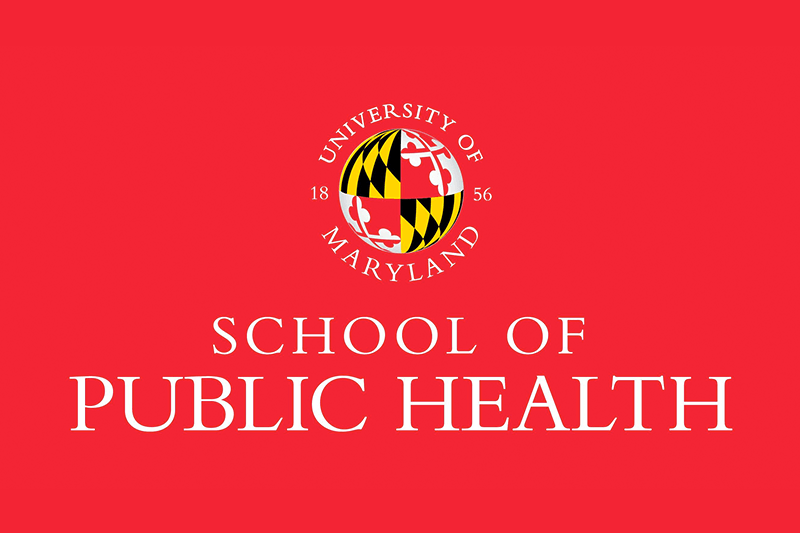 Congratulations to the 1,148 Spring 2022 semester Dean's List awardees from the University of Maryland School of Public Health! This honor is given to students who have completed 12 or more credits (excluding P/F credits) with a semester GPA of 3.5 or higher. 
Abamonga, Eila Louise Udarbe
Abate, Allison Nicole
Abegunde, Olatomiwa Folayemi
Abiey, Lillian
Abouelmagd, Rahma Ahmed
Acosta, Alyssa Maria
Adams, Aylisha Javiela
Adams, Bruce Edward
Adams, Thomas Frank
Addo, Trinity Elizabeth
Adebajo, Olaoluwa Christianah
Adebari, Victoria Omolara
Adegbamigbe, Temiloluwa Jemimah
Adekoya, Hameenat Adebamibo- Motunrayo
Adhanom, Eden Gebrekidan
Adzowu, Sefakor Yawa
Afrin, Shajia
Agostini, Samantha Marie
Aguocha-Sam, Vanessa Uzoamaka
Ahmadi, Nikki
Ahmadi, Nooshan
Ahmed, Raisa Reba
Ahmed, Samah Mohamed
Ahmed, Sameen Rasheed
Ajiboye, Oluwabusola Olajumoke
Ajith, Apoorva Uliyargoli
Ajuchi, Oghenevoke Ruth
Ake, Jeriel Finey-Philip
Akinbiola, Temitope Mary
Akinkuowo, Jesudarasimi Ifeoluwa
Akinmade, Grace Abiola
Akotia, Tiffany Nunana
Aksentijevich, Alexandra Nina
Ali, Zuha
Allegrezza, Arianne Destiny
Allen, Sarah Rose
Allston, Ayden Roslyn
Alpert, Sophia Michelle
Aluvale, Pamela Lusike
Alva, Santiago Minkyu
Amirmokri, Aurmin Joseph
Anderson, Steven Scott
Angell, Emma L
Angelo, Shivawn Nayeni
Anjum, Nafisa
Anoruo, Lisa Oluchi
Antolick, James McLean
Antonopoulos, Sophia Gail
Aponte, Natalie Christine
Apostol, Emma Sophie
Aquino, Alexa Danyelle Ramos
Ararso, Shalom Tarekegne
Ardizzi, Sophia Grace
Arevalo Arce, Yansi Lizbeth
Arizala, Ashley Loraine
Armah-Walden, Jason Joseph Nii Ashitey
Arteaga, DMarco Emanuel
Asaye, Tehune Genetu
Assadi, Beata Badiee
Assaker, Leah
Audouin, Hannah Kimberly
August, Grant Thomas
Aulicino, Kaeleigh Rose
Avadhani, Mythili
Avni, Marisa Dina
Awosika, Damilola Akindele
Ayala, Stephanie Lisette
Azobua, Eseose Ejehiorkhin
Bacheler, Lindsay Gail
Bachrach, Joshua Darr
Badro, Hannah Jeannette
Badwal, Ashley Terleen
Bae, Kayla Soobin
Baghdoust, Melody
Baier, Aubrey Elizabeth
Bainbridge, Abigail Anne
Baker, Eleanor Lucey
Balagtas, Joshua Dylan
Ballard, Autumn Kamra
Ballas, MaryEmily
Banks, Deonte Jamal
Banwell, Sarah Grace
Baqai, Hammad Navaid
Barberich, Caroline Paige
Bark, Matthew Harris
Bark, Reid David
Barnard, Kelsie Elizabeth
Barnes, Kelly Anne
Barnes, Keren Amponsah
Barnie, Jamaine Kojo
Barredo, Ruby Perez
Barreiro, Juan Carlos
Barrie, Madiatu Manam
Barton, Alexandra Dominique
Barton, Karenna Meenakshi
Bastien, Rachelle
Batsides, Cameron Sage
Bayona Sapag, Pablo Andres
Bedasso, Hibist Solomon
Belanger, Karley Michelle
Belden, Reese Skylar
Belgrave, Gabriele Milan
Belluscio, Lisa Marie
Bender, Maya Addison
Bengelsdorf, Gabrielle Anna
Benjamin, Jennifer Rebecca
Benner, Samantha Tian
Bennertz, Owen
Berhanu, Joshua Weretaw
Berk, Colleen Grace
Berman, Danielle Hannah
Berman, Sara Gabrielle
Berson, Alyza Peri
Betselot, Naamen Denkensh
Beza, Cindy Casandra
Bharde, Ameena
Bhatia, Ashna Pavan
Bhumgara, Nasreen Rayomand
Bieganowski, Patryk Pawel
Biglin, Kelly Marie
Bird, Sasha Danielle
Birger, Lydia Emma
Birgin, Audrey Sevgi
Bissett, Rheanna Marie
Black, Rachel Anne
Blakesley, Laren Rae
Blanco, Erma Autentico
Blaustein, Jordyn Taylor
Bliss, Rosemary Leigh
Bloom, Ally Grace
Boguifo, Jennifer Chelsea
Bommaraju, Sreya Lakshmi
Borisov, Greg Maxim
Borsadia, Shefali
Bory, Kierstin Lynn
Bosenberg, Camila
Bosques, Claudia Sofia
Bousman, Samantha Elena
Bowman, Maggie
Boyd, Tyler Beyene
Boyland, Paige Ann
Brandt, Randi Ileen
Brannman, Solomiya Sophia
Brennan, Kathryn Timm
Brennan, Olivia Grace
Brian, Jessica Lynn
Bridges, Jordan Nicole
Bringas-Martinez, Gissell
Broadbent, Jordan Marley
Brock, Joanna Claire
Bromund, Nur Fatimah
Brooks, Emma Elizabeth
Brooks, Olivia Dae
Brown, Chulese A
Brown, Esther Miriam
Brown, Kathryn Riley
Brown, Mellissa Kimani
Brown, Paige Elizabeth
Brown, Sean Eamonn
Brown, Tyrese Kahlil
Brozowski, Tasha Anne
Bruno, Sophia Gregoire
Buddula, Saharsh
Buddula, Sahithi Reddy
Bui, Ngoctram
Burrows, Niya LauRyn
Burt, Kelsey Margaret
Bush, Jacob Evan
Bush, William Patrick
Bussanich, Rachael Nicole
Butler, Brooke Elizabeth
Cadacio, Wilfredo Augusto Alceso
Callwood-Jackson, Gabrielle Elizabeth
Campbell, Samantha Lien
Canavan, Maura Catherine
Candia, Derrick Josh MacAsilhig
Cao, Jordan Thomas
Cao, Monica Huynh
Caplan, Naomi Matti
Caponiti, Gabriella Lourdes
Cardillo, Massimo Gilbert
Carone, Matthew Anthony
Carr, Samuel Adin
Cartee, Krysta Lynn
Carter, Damia Imani
Carter, Sophia Teresa
Cassell, Kaleigh Amanda
Castaneda, Grace Marie
Castillo, Ivan Eduardo
Castrillo, Vivian Nailea
Castro, Zarah Isabelle
Catogge, Marykate
Catrambone, Carolyn Elizabeth
Cavero, Camila Valeria
Cen, Selena Siyue
Cerna Vera, Rosa Nahomy
Certo, Jessica Alba
Chaloupka, Alivia Mae
Chambers, Ayanna Marie
Chandran, Preethi
Chang, Erin
Chang, Josephine H
Chappell, Elizabeth Anne
Chebrolu, Sriya Sai
Chen, Christina Youxin
Chen, Hung Charl
Chen, Melinda Ashley
Chen, Winni Yee
Chew, Ashley Nicole
Chikere, Nnamdi Ekeoma
Chiplunkar, Divya Ravindra
Cho, Daniel Sungkeun
Cho, David Yoo Bin
Choksi, Virti Anuj
Chou, Foang
Choudhary, Dasuni Kaur
Choudhary, Sofia Mustafa
Chua, Catherine Eden Theresa
Cipriano, Dominic Angelo
Clayland, Kasey Lauren
Clemons, Micheal Deshon
Clifford, Megan Eileen
Coelho, Ian James Wolfgang
Coffman, Lila Elizabeth
Coffman, Sarah Elizabeth
Cohen, Charli Andrea
Cohen, Lily Rose
Cohn, Sara Madison
Coleman, Nadia Elena
Coles, Christina Maria
Collins, Brendan David
Collins, James Patrick
Coltrane, Gabrielle Jenise
Comaromi, Sara Damie
Comeau, Channah Belle-Marie Monsol
Connell, Paige Marie
Connors, Jeffrey Daniel
Conroy, Julia Louise
Content, Emmie Clara
Cook, Emma Katherine
Cooper, Cassidy Mae
Corser, Jennifer Lauren
Costa, Marina Reis
Couturier, Sophie Marie
Cove, Lauryn Michelle
Cox, Katherine Olivia
Craighead, Jessica Kathleen
Craven, Jasmin Sophia
Crowley, Leah Helen
Crown, Caroline Julia
Cruz, Kyle Victor
Csire, Samantha Rose
Cummings, Bryan Evan
D'Amico, Madeline Rose
Dailer, Margaret Grace
Daro, Mitchell Howard
Datan, Andrea Nicole
Datta, Henna Wu
Davis, Kamaria Tyree
Davis, Lauren Marie
Davis, Leena
Dawit, Abigail Debebe
De Los Santos, Kyrone Edmund Cangbay
De Marchi, Francesca
DeLozier, Robert Elliott
Deen, Sara Roxanna
Delcid Hernandez, Genesis Sarai
Delmo, William Estreba
Dereb, Bethel Melkamu
Desai, Sonali Amit
Dharmendran, Pooja
DiGiorgio, Melissa Anne
Diallo, Dieynabou
Diallo, Hassimiou
Diaz, Kristina E
Dickson, Meeya Annani
Dickstein, Samuel Isaac
Digiacomo, Michael Simon
Diokhane, Charlotte
Dipietro, Amelia Grace
Dippolito, William Allan
Diwani, Ilham
Dohlman, Priya Kuppanda
Dolan, Claudia Frances
Dolfman, Rebecca Leslie
Domingo, Ron Jako Darantinao
Dominguez, Natalia
Dosunmu, Wasilat Kehinde
Drage, Athlyn Elizabeth
Drain, Alyssa Michelle
Dukuly, Tenneh J
Duncan, Ashley Nicole
Durand, Julia Elizabeth
Dwomoh, Deborah Asubonteng
Egan, Sofia Maria
Ejk, Katherine Renee
Ekane, Ghislaine Emade
Eldo, Annette
Elfant, Michaela Rose
Elhussein, Muhanad Kamal
Eliker, Amanda Sue
Elk, Sara Mikayla
Ellis, Christopher William
Elson, Abigail Sara
Ely, Andrew Allen
Emamian, Nikki Sadat
Eng, Michelle Si-Qi
Ephrem, Lydia
Eppes, Kaniya Viola
Erhunmwunse, Shanell Ewean
Ernst, Jillian Elizabeth
Errapothu, Alekhya
Esayed, Suad Nawaf
Ethan, Julia Cider
Evenson, Hannah Elizabeth
Ewart, Jacob William
Eyiah, Tyreque Elmar
Eyler, Tara Lynn
Fabiani, Jacob
Fabrizio, Celia Regina
Fahmy, Sally Antoinette
Faleti, Oluwateniola Nicole
Fang, Sylvia
Faraone, Maia Ann
Fasih, Hiba
Fasil, Salem
Feigenbaum, Emily Brooke
Feng, Abigail
Ferguson, Micah Victoria
Fernandez, Sara Michelle
Ferro, Isabella Rose
Feuer, Corey Louis
Figgs, Lily Ann
Fikru, Marta
Finn, Kevin Christopher
Fiorenti, Emily Katherine
Fischer, Bryce Aidan
Fisher, Mackenzie Claire
Flanagan, Vivian Grace
Fleet, Abigail Lee
Flores Gamez, Ashley Katherine
Fogam, Edlia Kahyesi
Fokam, Linda
Ford, Alexis Jean
Forte, Christal Rhodell
Fragano, Silvana
Francois, Destiny Anyia Lela
Franklin, Skyler
Frauenholz, Molly Marie
Fried, Lauren Jaye
Frommer, Carolyn Tierney
Fu, Daniel
Fuentes, Emperatriz Emeli
Fumagalli, Courtney Allene
Gagnon, Alyssa Paige
Gahwyler, Olivia Rose
Galayda, Stephanie Grace
Galdamez, Alejandra Beatriz
Galdamez, Gabriela Abigail
Galin, Rachel Claire
Gamblin, Allison Dayle
Garcia, Gabriela Elizabeth
Garcia, Vanessa Marisol
Gardiner, Colin Edward
Gardner, Jocelyn Shawntia
Gardner, Theo Paul
Garity, Sarina Grace
Garner, Erica Marie
Garnett, Travis Edward
Gauthier, Ella Schwartz
Gebre-Egziabher, Meron Engida
Gebrehiwot, Mariamawit Adane
Gela, Na'Ancy Ebisa
Gelb, Samantha Lyndsay
Germain, Ashley Tatiana Angela
Getachew, Helena
Ghimire, Deepti
Gilbert, Sydney Denise
Gilcrest, Richard Alexander
Gilman, Haley Elizabeth
Giraldo, Laura Marcela
Girma, Blane
Giron, Jessica Eleneth
Glazer, Ryan Alyssa
Golbert, Leah Michaela
Gold, Emma Olivia
Goldberg, Caitlyn
Goldfarb, Jonah Michael
Gonzales-Ysern, Mireia Elena
Goodman, Xaviar Lee
Gorman, Anne Kenlie
Gowda, Anjalie Rea
Granahan, Kelly Morgan
Grande, Malina Kurz
Graziano, Carisa Julia
Greenstein, Lindsey Bryce
Greenstein, Madison Elyse
Guarracino, Daniella Alexa
Gucciardo, Gianna Teresa
Guerra, Christopher Glenn
Guerrero, Stephanie Marisol
Guianin, Ange Ingrid
Gunaratnam, Mythili Rachel
Gundlapalli, Saankya
Guo, Sarah Hope
Guonjian-Pettit, Luke Andrew
Gupta, Nishtha
Habighorst, Lauren Veronika
Hakim, Nidal Mohamed
Hall, Grace Elizabeth
Hall, Zoe Taylor
Ham, Aileen Hae Yoon
Hammett, Beatrice Elizabeth
Hammond, Grace Victoria
Han, Elaine Yilin
Hanau, Daniella Eve
Hanna, Justin Connor
Hannan, Katherine Mary
Hannapel, Leland Joseph
Hannigan, Kaitlyn Anne
Haque, Mubdee Mohammed
Hargadon, John Whiteley
Hariri, Jasmine Ziba
Harmon, David Ervin
Harney, Cole Joseph
Haroon, Yusra
Harris, Riley Blade
Hartmuller, Reiley Cecilia
Hartstein, Allyson Nicolette Mendes
Hashim, Muhammad Latyr Mustafa
Haufe, William Allen
Haworth, Lucy Faye
Hayes, Victoria Alexis
Hegbe, Joann Shalom
Heminger, Rachel Amanda
Henderson, Abryanna Jona'
Henkin, Samuel Thomas
Henning, Cassidy Flannery
Herban, Adam John
Herbert, Heydy Daniela
Hergenroeder, Gina Claire
Herman, Carly Ann
Herman, Joshua Jay
Herman, Lauren Grace
Hermosa, Michael Ryan
Herrera, Lizbet Giselle
Hess, Lucy Ann
Heverling, Megan Nicole
Hicks, Grace Elizabeth
Higdon, Grace Dahye
Hirpara, Gayatri Yogesh
Ho, Bryan Yi-Shun
Ho, Joseph
Hoban, Julia Jing
Hobbs, Syncere Martinez
Hodges, Kathryn Rose
Hodges, Taliah Nicole
Hoffrichter, Adam Shai
Hofman, Isabella Jean
Holcroft, Kaitlin Nicole
Holmes, Payton Elena
Homayounfar, Amin
Horecky, Mary Catherine
Horen, Joshua David
Hu, Rose
Huber, Abby Grace
Huber, Nicole Lauren
Hubler, Logan Marie
Huynh, Judy Tran
Hyde, Rebecca Catherine
Hynd, Carly Sandra
Ibanez, Emmanuel Paul
Ibarra, Evelia Yazmin
Ibrahim, Mennatalla Haytham
Ibrahim, Mohamed Haytham
Iguidre, Hamza
Iqbal, Taybah
Isaac, Mia Tracey
Iskandar, Zahra Amalia
Jacobson, Amanda Lily
Jacobson, Hannah Claire
Jacobson, Maya Camille
Jacobson, Tamar Ilana
Jaffe, Andrea Joy
Jafri, Fatima Syeda
Jager, Julia Marie
Jain, Samyak
Jallow, Aminata
Jarvis, Kennedi Skye
Javaid, Zahra
Jayasiri, Chamodi Amaya
Jeng, Isabella Yee-Faun
Jerchower, Maia Elizabeth
Jilani, Aisha Arif
Jimenez, Luke Isaiah
Jimenez-Pena, Jonathan Ricardo
Johnson, Amaya Monet'
Johnson, Chloe Monik
Johnson, Taylor Alexis
Johnston, Miya Kay
Jones, Sekai Olivia
Joyce, Reilly Thomas
Jungreis, Remi Faye
Kabore, Relwende Kate
Kachechian, Lara Christina
Kachik, Isabel Evelyn
Kahn, Abigail Nicole
Kane, Caitlin Elisabeth
Kane, Colleen Elisabeth
Kang, John
Kanipakam, Supraja
Kaniuk, Danielle Blake
Kantanas, Kalliope Maria
Kaplan, Lindsay Ilyssa
Kappes, Garrett Christian
Karger, Deena Jenny
Karim, Hibbah Ahmed
Kassaraba, Roman Emil
Katz, Rachel Lauren
Kaul, Abigail Margaret
Kaur, Herneet
Kaylie, Jamie Elizabeth
Keefe, Hannah Ruth
Keen, Lauren Rowena
Kehinde, Saratu
Keita, Sidiki
Kelly, Alice Lillybeth
Kelly, Bridget Kathleen
Kerestesy, Sarah Irene
Kessinger, Hayden William
Khan, Aisha
Khan, Sana Ahmad
Khreisat, Layan Nawal
Kiani, Ifrah Sattar
Kiani, Tiyba Sattar
Kieley, Paxton Olivia
Kihiuria, Millicent Wangui
Kiley, Olivia Grace
Kim, Angela
Kim, Audrey Goeun
Kim, Christine Eugene
Kim, Elizabeth
Kim, Hannah Park
Kim, Lois Haejin
Kim, Peter
Kim, Yuri
Kingsbury, Jackelyn Marie
Klochkova, Mariya Valentinovna
Knicley, Rachel Anne
Knowles, Christine Frances
Ko, Andy Yee-Tak
Kodgi, Maya
Koenig, Caitlyn Ann
Kogler, Josephine Ann
Kohler, Alyssa Eve
Komolafe, Oluwademilade Adewunmi
Konadu, Hillary T
Kontyko, Rebekah Jane
Kramer, Liberty Skye
Kremer, Katerina Maria Alice
Krimsky, Gavriella
Kronk-Porter, Gianna Nicole
Krupinski, Noelle Marie
Kuchma, Margaret O'Niel
Kulesza, Sarah Margaret
Kulp, Samuel Cary
Kurniawan, Phoebe Candace
Kuroda, Kathryn Lynn
Kushner, Emily Jayden
Lacola, Anthony Michael
Laffargue, Elinor Kristin
Lam, Hillary Diem Chau
Landaverde, Lesly
Langhauser, Annie Fitzgerald
Larocque, Kamryn Christine
Laschiver, Emily Rose
Laserson, Shira Beth
Lawless, Avery Gail
Le, Cynthia Tram
Le, Nancy Van
Lechner, Katarina Thida
Lee, Jake Yejoon
Lee, John Sang Jin
Legesse, Bersabeh Leolseged
Lemus Avila, Yesenia Isabel
Lennon, Catalina Yvonne
Levato, Giovanna Concetta
Levi, Aviva Leah
Levy, Alana Iris
Lewis, Lauryn Alexys
Lewis, Sidney Francique
Li, Alison
Liberto, Nate Joseph
Lin Chen, Alicia
Lingelbach, Sarah Elizabeth
Lipkin, Jordyn Alissa
Lipson, Hannah Miriam
Littleton, Jessica Nicole
Liu, Alexander Lu
Liu, Emily Li
Liu, Frances Pearl Quiamjot
Liu, Karen Qu
Liverman, Ashlyn Marie
Llewellyn, Isabel Trust
Lodge, Matthew Thomas
Lolli, Emily Christina
London, Danielle Julia
Lord-Wilkinson, Alexandra Sophia
Lotter, Lindsay Anne
Lovejoy, Aneesah Tylei
Lovett, Rebecca Ann
Lowrey, Morgan Grace
Lubman, Matthew Daniel
Lucas, Anna Va-Vera
Lucas, McKenzie Gail
Lugo, Dennis
Luhar, Vagmi Rakesh
Lukulay, Mariama Sombo
Lustig, Mia Jordana
Luu, Loretta
Lynch Schuster, Ian Joseph
MacDonald, Caroline Virginia
MacDonald, Loree Mi Kyung
Macalanda, Jasmine Ong Oh
Macatula, Daniella Marie Sebastian
Madar, Nathan John
Magit, Jack Harrison
Maheras, Katerina Eleni
Majadly, Ahlam Amelia
Malhotra, Aarushi
Malone, Reilly Brennan
Mandich, Madilyn Rose
Mann, Greta Elizabeth
Mante, Kassandra Edinam
Manuncia, Camille Tolentino
Manzo, Nicholas Medina
Manzoor, Sabrina Pervaiz
Marotta, Philip Jeffrey
Marquez, Adilene
Martin, Charlotte Rose
Martinez Rivera, Aura Margarita
Martini, Gabrielle Elizabeth
Martino, Grace Rose
Marwah, Nupoor
Matava, Maya
Mathews, Miranda Skye
Mathur, Sanjana
May, Elizabeth Jane
Maya, Giselle Alejandra
Mayad, Musab Majid
Mazzoni, Lucille Ann
McBeth, Stefanie Danielle
McCallum, Jeremy Christian
McCann, Alexandra Constance
McCarthy, Annie Elizabeth
McCarthy, Hayden James
McClure, Sarah Audrey
McDonald, Riley Michelle
McDuffie, Zayna Jacqueline
McFarlane, Sydney Renee
McKenna, Abigail Ruth
McKibbin, Trevor Jason
McMahon, Sarah Elizabeth
McMullen, Cody Randolph
McNamara, Casey Makayla
McPheron, Matthew Gleb
Medina, Juan Jose
Mehari, Ruth T
Mehta, Syona
Meininger, Claire Kathrynn
Meissner, Jillian Elizabeth
Meku, Berhan Mulualem
Melgar, Mariela
Melonas, Zoe Anne
Mendoza, Nicholas Julio
Mendries, Hiruni Amanda
Mercer, Claire Marie
Merouan, Miriam
Merzier, Lourdy
Messenger, Sophie Grace
Metz, Erica Lynn
Mey, Matthew Chad
Miko, Nicole Elizabeth
Miller, Asaf
Miller, Cameron Jessica
Miller, Diamond Maryana
Miller, Erika Mia
Miller, Jacqueline Elinor
Miller, Katherine Rose
Miller, Kimberly Josephine
Miller, Molly Angelina
Miller, Olivia Greer
Miller, Regan Elyse
Miller, Samantha Rose
Mills, Morgan Gail
Mirarabshahi, Noora
Mirzoyev, Hasan Uzeir Oglu
Mitnick, Alana Jewel
Mobley, Karina Elizabeth
Mockeridge, Maura Ann
Moe, Avery Aye
Moffitt, Paige Kirby
Mogavero, Lila Jean
Mohamed, Carlo Lusung
Moholkar, Sydney Grace
Mokhtari, Arian B
Monaghan, Jessica Amber
Moore, Emma Marie
Moore, Hanna Haugan
Moore, Madison Taylor
Moran, Madison Reilly
Moroney, Madeline Grace
Morrison, Emily Jean
Moses, Ayana Patricia
Moses, Samantha Ryan
Moshman, Talia
Mostow, Hailey Bryce
Mouassami, Miche Arielle
Moultrie, Tyler Charese Snipe
Muehlstedt, Steven Joseph
Muehlstedt, Vincent Lon
Munsey, Gabriella Amaya
Murillo, Brandon Ariel
Muro, Abigail Hurwit
Murphy, Caelan Elizabeth
Murrar, Gyda Nael
Myers, Isaiah Romero
Myers, Kathryn Lynch
Nabet, Brianna Hope
Naclerio, Cory Nicholas
Nadler, Emily Sara
Nagy, Elizabeth Zoe
Najarian, Adi
Nam, Diana Yewon
Naseer, Ilsa Shahid
Ndjore, Marie Dominique Fatim
Neal, Rian Xavier
Negus, Sallie Rose
Nelson, Ashleigh Sadia
Newman, Rachel Sophia
Nganjo, Ryan-Daniela Chocho
Ngo, Marilyn Lanmy
Ngungoh, Dorah Njotu
Nguyen, Alex Duc
Nguyen, Alexander Tien
Nguyen, Emily Ly
Nguyen, Kyrstin Amber Bach-Ngan
Nguyen, Olivia Belle
Nguyen, Sarah Bao-Ngan
Nguyendinh, Alexa B.
Nielsen, Savannah Brooke
Noktehdan, Soroush
Nordrum, Layla McGaha
Nwanwa, Valencia Chioma
Nwogu, Obariagora
Nyanplu, Kalinah Rachelle
O'Brien, MacKenzie Danielle
O'Mara, Jacqueline Patricia
Oakes, Kassidy Marie
Offer, Jacob Zachary
Ogendi, Bwari
Oh, Seung Hwan
Ok, Eunice Unbyul
Okeke, Arinze Brian
Okeke, Ifeoma Naomi
Okim, Julianne Keeai
Okun, Jaclyn Michele
Olin, Olivia Catherine
Ollila, Elizabeth Lynne
Oluyede, Adenike Christiannah
Omotoso, Deborah Toluwanimi
Oppermann, Alana Mae
Oppermann, Alexie Leigh
Oravec, Kate Evelyn
Ortega, King Calara
Osse, Kathereen Aurelly
Osterhout, Tayler Margaret
Otchet, Caroline Anne
Owie, Esohe Temiloluwa
Oyebola, Kolawole Daniel
Page, Samantha Caterina
Pak, Alex Seung-Jae
Palish, Nicole Amber
Palmer, Jacqueline Grace
Pancholi, Kesha Bipin
Papadopulos, Julia Anne
Papali, Megan Rose
Parekh, Rahul Vishwas
Park, Richard James
Parr, Luke Augustine
Parsons, Sophia Grace
Pasta, Alyssa Danielle
Pasternak, Barrie Samantha
Patel, Aashna
Patel, Diya B
Patel, Karishma Ashish
Patel, Rithik Vinit
Patel, Sanjana Vireshkumar
Patel, Sunjana S
Patel, Tulsi Aria
Patel, Vacha Maheshkumar
Pedraza, Nicole Andrea
Penn, Kailyn Elizabeth
Perera, Sheran Mario
Perez, Alexander Joseph
Perlstein, Haley Marie
Permenter, Brandon Thomas
Perndreca, Britney
Persaud, Nandini Vinita
Pertesses, Madelyn Rose
Pham, Anh Tu
Pham, Brandon Thanh-Binh
Pham, Evelynn Thuy Tien
Pham, Jasmine Luong
Pham, Jessica Ngoc
Pincus, Jamie Doris
Pintor, Paola
Platt, Cali Nisa
Poirier, Olivia Maureen
Poisal, Marisa Kathryn
Poknis, Madelyn Ann
Polanco, Monica Isabel
Polinsky, Alexa Rose
Polites, Claire Elizabeth
Pollack, Mattieu Mitsuki
Polsky, Daniel Jacob
Pomper, Eytan Liam
Posey, Isabel Ashton
Powell, Erin Marie
Powers, Brendan Patrick
Prince, Olivia Alyssa Rafanan
Principato, Julia Grace
Provenzale, Juliana Elizabeth
Puglisi, Alexandra Marie
Pullano, Kerry Jane
Pulliam, Maya Marie
Quibuyen, Yves Immanuel Basug
Quick, Kristen Emily
Qureshi, Munaal Tooba
Rabinowitz, Seth Andrew
Radebaugh, Lauren Daisy
Rah, Alexander Youngjoo
Rahman, Nashrah Sana
Rajabi Abhari, Ali
Rajabi Abhari, Delara
Randrianarivelo, Liantsoa Kristel
Rangachar, Nimisha R
Rao, Nithya Sridevi
Raval, Kaveri
Ray, Tapasya
Raza, Yamha Fatima
Regalado, Leo George
Rehman, Jawayria
Reilly, Kaitlyn Anne
Reimer, Jack Christopher
Reyes, Maria Bonifacia
Rice, Katherine Laura
Ridge, Sofia May
Ringer, Katherine Grace
Rinker, Rachel Coral
Ritter, Allison Olivia
Rizak, Ashley Kathleen
Robb, Sara Yun
Robinson, Hope Stanton
Robles, Lewis Rafael
Rodgers, Destine Raven-Symone
Rodriguez, Irene Maria
Roeung, Alyssa Sysophie
Rolfes, Emily Margaret
Romano, Olivia Grace
Rosenberg, Anna Michelle
Rosenbloom, Melanie Lauren
Rosenthal, Ella
Rossi, Jennifer Theresa
Rotello, Anthony Joseph
Rowlands, Emma Elizabeth
Rubakh, Jordan Ross
Rubinstein, Joshua Max
Ruck, Isabella Nicole
Rudack, Leba Miriam
Russell, Amanda Taylor
Russell, Madison Normaann
Russo, Arianna Maria
Russo, Sophia Elizabeth
Ruttenberg, Shira Frida
Sabillon, Maria Elizabeth
Saccoh, Fatima Alsatu
Saghafi, Donya Molouk
Sailer, Mary Michele
Saini, Mehar
Saisan, Anisa Rose
Sala, Lauren Jennifer
Salafia, Isabella Marie
Salami, Monilola Oluwatosin
Salem, Anastasia
Salko, Katherine Anna
Salvon-Harman, Cameron Michael
Sampson, Ebony Nicole
Sampson, Noella L.
Sandhu, Manmeet Kaur
Santiago, Alec Logan
Sapoznikova, Ekaterina
Saravanan, Gourinandan
Sarigianis, Emma Christine
Sarkar, Anshuman Indra
Sarkides, Kristyna Gabrielle
Sarracino Wright, Majalene Juel Marie
Sasdi, Miara Belle
Saunders, Alivia Ruth
Savikas, Elena Leigh
Sayal, Jasjot Singh
Scarcella, Julianna Marie
Schauermann, Anna Pyun
Schlaich, Lindsay Anne
Schlesinger, Robin Katherine
Schneider, Jacob Dean
Schneider, Sarah Alessandra
Schorr, Sophie Isabel
Schwarz, Jessica Payton
Scopetski, Isabella Rose
Scott, Natalie Gene
Seddon, Rachel Marie
Seid, Raya Paige
Selkirk, Alexandra Riley Grace
Seman, Nibras Mohammed
Semer, Yonina Rose
Sevalia, Megha
Shah, Leah Allison
Shah, Pooja Ritesh
Shahabuddin, Farmin
Shahal, Adam Samer
Shahid, Haadia
Shannon, Kelly Lynn
Shapiro, Sarah Isabelle
Sharaf, Alaa Maged
Sharp, Sara Nicole
Sharpe, Emma Therese
Sheehy, Kendall Lois
Shehadeh, Aliyah
Sherman, Abigail Lynn
Shiblie, Elisa Marie
Shields, Rayna Demi
Showunmi, Abigail Oluwapelumi
Shrestha, Neeraj Rajkumar
Shryock, Kameron Wayne
Siddiqui, Hania Khalid
Siev, Seth Aryeh
Silverman, Katherine Dee
Silvers, Amanda Kane
Simon, Sydney Reese
Simons, Patrick Michael
Singh, Ridhi Patel
Singleton, Jada Ryan
Sita, Matthew Paul
Sklar, Gabrielle Simone
Skopp, Elliot Tomar
Sloan, Julia Helene
Smalls, Jodesia Mya
Smelkinson, Alexa Morgan
Smith, Brianna Renee
Smith, Jaida Marie
Smith, Janae Adle
Smith, Mya Marie
Smith, Raquel Donna
Smith, Ryan Garrett
Smith, Shannon Reilly
Smith, Taylor Anne
Smith, Taylor Kirsten
Snyder, Natalie Elizabeth
Solomon, Elisabeth Gossaye
Solomon, Talia Brooke
Sonekan, Ifeoluwa Sinmi Sola
Sonetirot, Tida
Song, David Jooyoung
Spear, Lillian Grace
Spencer, Danielle Elizabeth
Spindler, Jada Morgan
Stack, Sydney Lee
Stadelmaier, Ian Byrne
Stallard-Wilder, Maya Abigail
Stanley, Jessica Eleanor
Starr, Hannah Elise
Stedman, Audrey Jean
Steed, Gabrielle Elizabeth
Stefan, Courtney Elizabeth
Stein, Danielle Amanda
Stein, Gabriella Beth
Steinberg, Rebecca Joy
Stephan, Alexa Brooke
Sterling, Emily Grace
Stiller, Jessica Marie
Stillman, Gabriel Micah
Straley, Kiersten Elizabeth
Strandquist, Lillia Hannah
Strandquist, Margaret Rosalia
Stromberg, Sara Salerno
Strunge, Ethan Thomas
Subramaniam, Carolyn
Suen, Connie
Sullivan, Alejandra Nicole
Sullivan, Ryan Leo
Sullivan, Shelby Nicole
Sun, Abby Jiang
Sung, Michelle Y
Surgan, Hunter Pryce
Suriaprakash, Aiswarya Kurukkampotta
Susel, Abbey Rae
Suydam, Leah Rae
Switzer, Nehemiah Daniel
Tabassum, Mumtahina
Taguchi, Yuka
Tai, Natalie Cara
Tajaddini, Nikki Maryam
Tamire, Bamlack Alemayehu
Tapiro, Tahel
Tavik, Sonia Grace
Tawfik, Aeshah Essam
Tchato, Anne-Sophie
Tehrani, Roya Melissa H
Templin, Brooke Lauren
Tesfamariam, Ruth
Tettey, James Seyram
Tezera, Atnafework
Thomas, Arrey Michele
Thomas, Matthew Howard
Thomas, Tiffany Faith
Thompson, Revelin Jeremy
Thompson, Sophia Ryden
Tievy, Rachel Patricia
Tirador, John Paul
Toler, Caitlin Bree
Toole, Sydney Pearson
Townshend, Elizabeth Francoise
Toy, Alisha Carys
Toyserkani, Arman
Tran, Anh
Tran, Brendan Quoc Tien
Tran, Cindy
Tran, Emma Van Khai
Trice, Abigail Leigh
Truong, Janet
Tsimberg, Isabel Shana
Tsimberg, Roza Anna
Tuck, Sydney Joelle
Tuffour, Kwaniyah Afua
Tumaneng, Jana Isabella
Tumulty-Ollemar, Caroline Grace
Turk, Katie Elizabeth
Turner, Melissa Nicole
Tuttle, Charles Joseph
Tzoukermann, Mina Klavans
Ufoh, Annice Nwakaego
Uhlig, Sophia Evelyn
Uriarte Olivas, Jennyfer Maria
Vahdatshoar, Sophia
Vallecillo Rangel, Isaac Janniel
Vanhasselt, Laura Nicole
Vanhorn, James Michael
Varghese, Jacob
Varghese, Riya
Velez Segui, Laura Sophia
Villangca, Aira Jean Cloe Santos
Villatoro, Yomyra Eunice
Vinh, Amy Lan
Virden, Grace Benson
Vo, Jessica Tran
Vozna, Alina Volodymyrivna
Vu, Amanda Pham
Vyas, Reva
Wachowski, Carl Nathan
Wagner, Jordan Dawn
Waldman, Sophie Drew
Wallace, Molly Mackenzie
Wallace, Sydney Nicole
Walsh, Delaney Jo
Walsh, Julia Katherine
Walter, Lydia Vivian
Walther, Gracie Ann
Walton, Sara Alise
Wambo, Francoise Manuela
Wandji, Frederique Noucha
Wang, Christine Chuan-Hsin
Wang, Katelyn Jia-Xin
Wang, Kenneth Kai-Lin
Warfield, Sophia Anne
Warnick, Mary Elizabeth
Warren, Daniela Alexis
Warren, Taylor Lee
Warren, Xiao-Lian Meiri
Waters, Gavin Michael
Webb, Mackenzie Jo
Weeks, Madeline Suzanne
Weir, Olivia Rose
Weitz, Ryan Nicole
Wellstood, Benjamin Dao
Wenograd, Sasha Marie
Wernicki, Caroline Grace
Wertz, Sydney Marie
West, Nia Sade
Wetondieu, Andree Marie-Stefania
Wheatley, Rachel Elizabeth
Whisner, Gabriel Ethan
White, Camille Marie
White, Emersyn Sara
Wiegand, Kelsey Louise
Williamson, Lauren Ashlee
Wincek, Madison Elizabeth
Winer, Brennan McLean
Wiseman, Shirley Marie
Wolfe, Kathryn Grace
Wolfe, Lillian Rose
Wolpert, Amaya Lauren
Wong, Maci Elizabeth
Wong, Madison Paige
Wong, Sophia Nokyan
Wood, Kristen Shea
Wooden, Gabriella Abnet
Woods, Camryn Rose
Yang, Julie
Yang, Trinity Chong-Wen
Yardi, Isha Padmanabh
Yau, Kimberly
Yeboah-Korang, Serwaa
Yelsits, Corinne Jean
Yi, Samuel Kon
Yiannouris, Katerina Demetris
Yim, Ashley Jisoo
Yoo, Seine
Yoon, Jimin
Young, Leah Tzivia
Zacharias, Larissa Grace
Zack, Haley Danielle
Zade, Daniel Avesta
Zakel, Adriana Rose
Zapata, Begonia Luana
Zarzuela, Audrey Claire Soucy
Zegas, Chloe Michelle
Zellweger, Avery Elizabeth
Zhang, Alan
Zhang, Cristina Yingxue
Zhang, Grace Renee
Zhang, Maggie
Zheng, Evan
Zheng, Jorge
Zhou, Kaitlyn Isabella
Zhu, Alice
Ziman, Zachary Evan
Ziolkowski, Raquel Marie
Zuras, Chloe Voula
Zvagelsky, Felicia Ann
Departments
School of Public Health