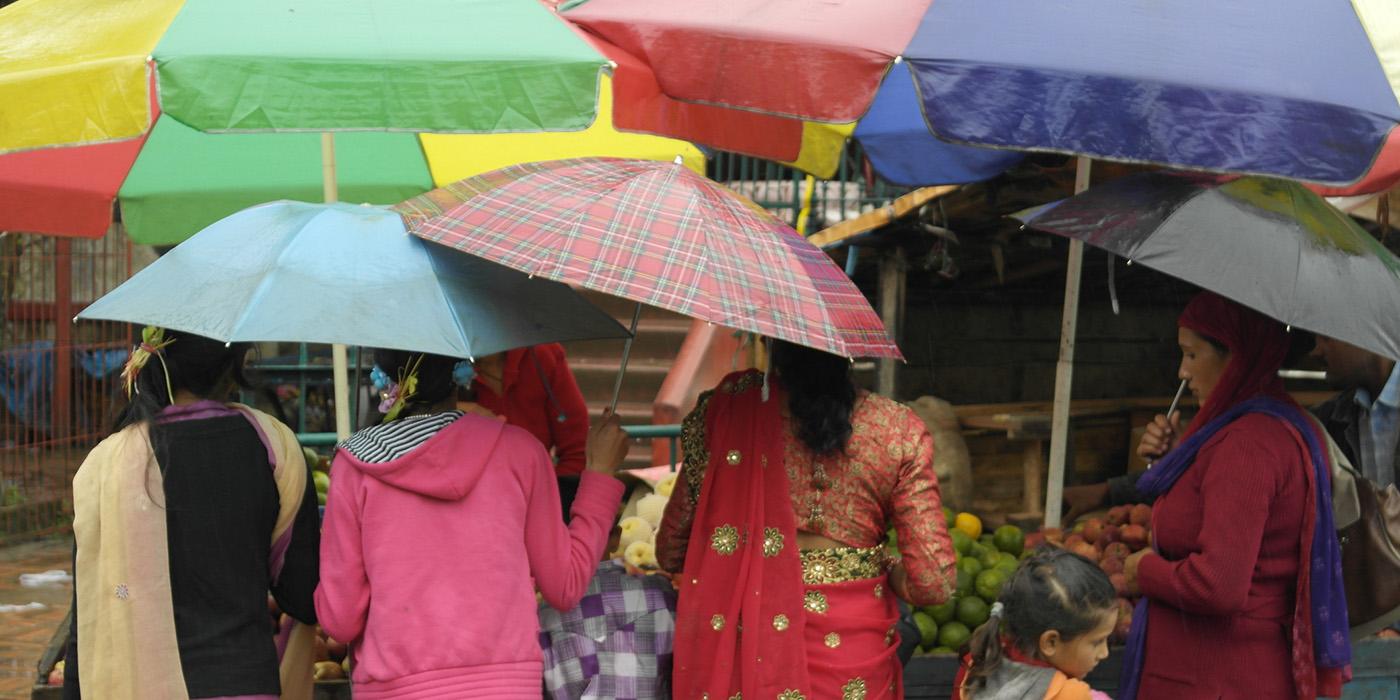 Anomalies in the monsoon season increase rates of diarrheal disease among young children in Nepal, according to a new University of Maryland study that could help lead to a development of early-warning system for climate sensitive infectious diseases such as diarrhea, typhoid, and cholera.
The study, led by Professor Amir Sapkota of the UMD School of Public Health, was published in the journal PNAS Nexus. The researchers found that overall childhood diarrheal disease risk in Nepal is higher during the monsoon season, as expected—but that that changes in monsoon dynamics impacted risk in surprising ways.
"When the monsoon starts late or the season is shorter, there was greater risk. Diarrheal disease risk among young children was also higher during the La Niña period, a cooler phase of the El Niño Southern Oscilliation (ENSO) cycle that corresponds to a lower-than-normal equatorial sea surface temperature," Sapkota said.
Using data from the Nepal government on diarrheal disease from 2002–14, Sapkota's team found among other things that monsoon season is typically associated with a 21% greater risk of diarrheal diseases for children under age 5. Likewise, the risk was 32% higher during La Niña period, compared to the ENSO Neutral period.
While advances in water, sanitation and hygiene and increases in childhood rotavirus vaccination have contributed to reductions in diarrheal disease in recent years, they remain the second-leading killer of young children worldwide, hitting particularly hard in low- and middle-income countries (LMICs) such as Nepal, where a substantial portion of the population lacks piped drinking water and practices open defecation.  
The United Nations and other global bodies have urgently called for early-warning systems to reduce health threats associated with climate change. But Sapkota and colleagues argue that currently envisioned weather-based early-warning systems with lead times of just a few days are not adequate to mobilize a public health response. 
"Unlike weather that is notoriously difficult to predict beyond seven to 10 days, monsoon anomalies and phases of ENSO can be predicted months or even a year in advance, with reasonable accuracy," Sapkota said. 
That's enough to plan public health responses including targeted outreach campaigns, rotavirus vaccination efforts and allocation of oral rehydration therapy.
"Climate change is here and now," Sapkota said. "Therefore, we must learn to adapt to it as a society while working on mitigation efforts. Findings such as ours will lead to the development of tools to enhance community resilience and protect public health." 
Departments
Maryland Institute for Applied Environmental Health