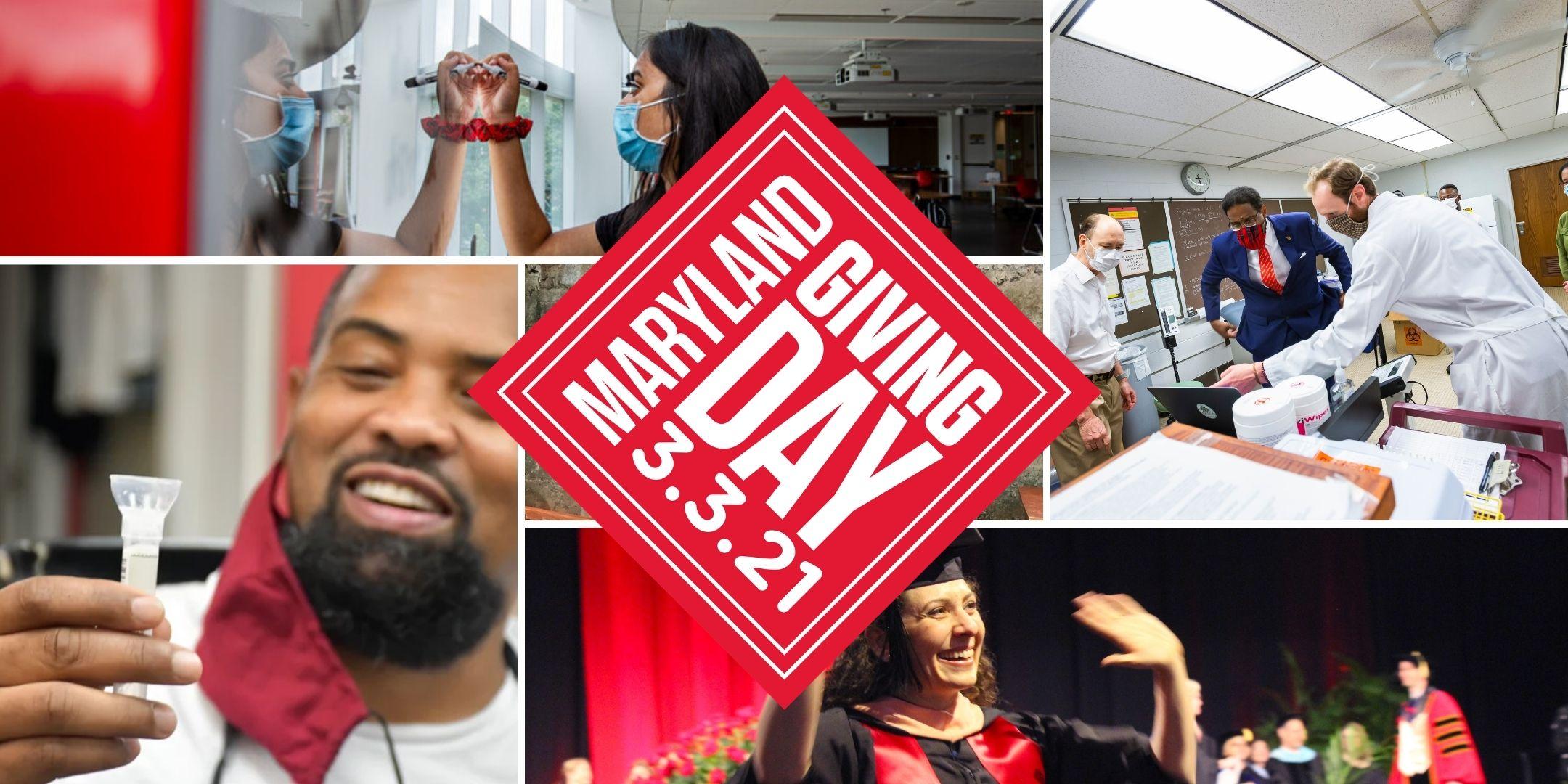 Over 24 hours on Wednesday, March 3, 2021, the University of Maryland School of Public Health community came together virtually to support our research initiatives, scholarships and educational programs. 278 donors—alumni, friends, faculty, staff and students—gave a total of $220,724, an increase of more than 137 percent from the previous year. That placed the School of Public Health at #2 on the leaderboard after Athletics for most funds raised during Giving Day.
The most popular funds included Public Health Grand Challenges, Student Emergency Scholarship, Global Health Initiative, and "Your Choice".
Thanks to generous gifts from our community we were able to meet our target for the Dollar Challenge posed by Research Professor Emerita Dr. Pamela I. Clark who donated $100,000 when the School of Public Health reached $95,000 in donations.
We increased our number of faculty/staff donors by almost 60 percent and alumni donors by almost 43 percent! Their gifts unlocked challenge funds from former dean Dr. Jane E. Clark and Dr. Jill Whitall; founding dean Dr. Robert S. Gold and Mrs. Barbara A. Gold and Dean Boris Lushniak and Dr. Patricia Cusamano. From these generous challenges, we received an additional $15,000!
We also won $1,800 from the university for having the most donors between 3 pm and 4 pm EST, the #Igave and #GivingDayUMD challenge thanks to an Instagram post by Franklin the rescue dog and a Twitter selfie by our own Assistant Dean for Communications, Kelly Blake.
Thank you to all who gave generously for Giving Day. These gifts help us to confront public health grand challenges including coronavirus pandemic, systemic racism and climate change and support our efforts to train and support the next generation of the public health workforce.
Social Media Highlights from Giving Day UMD
1 of 4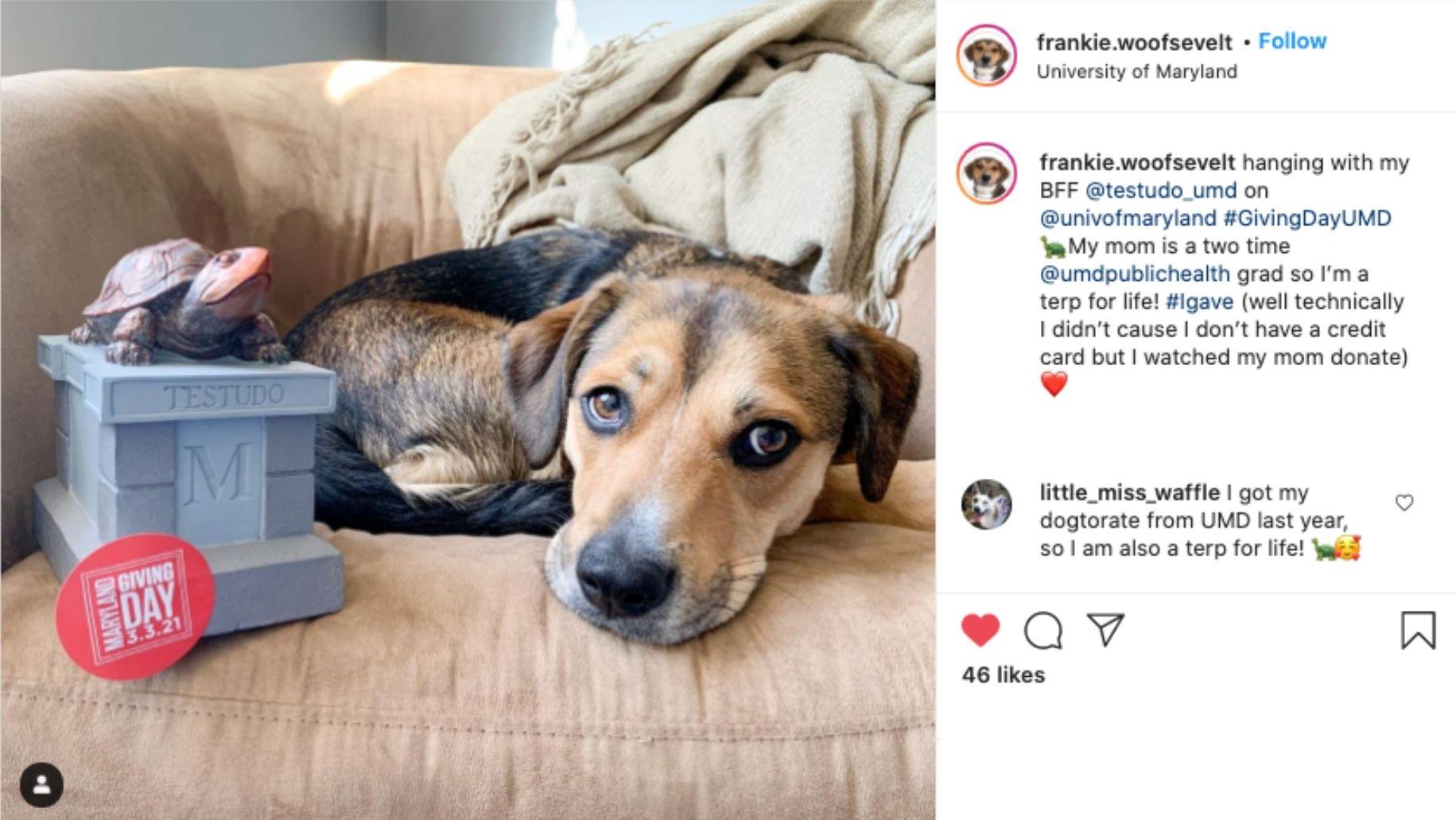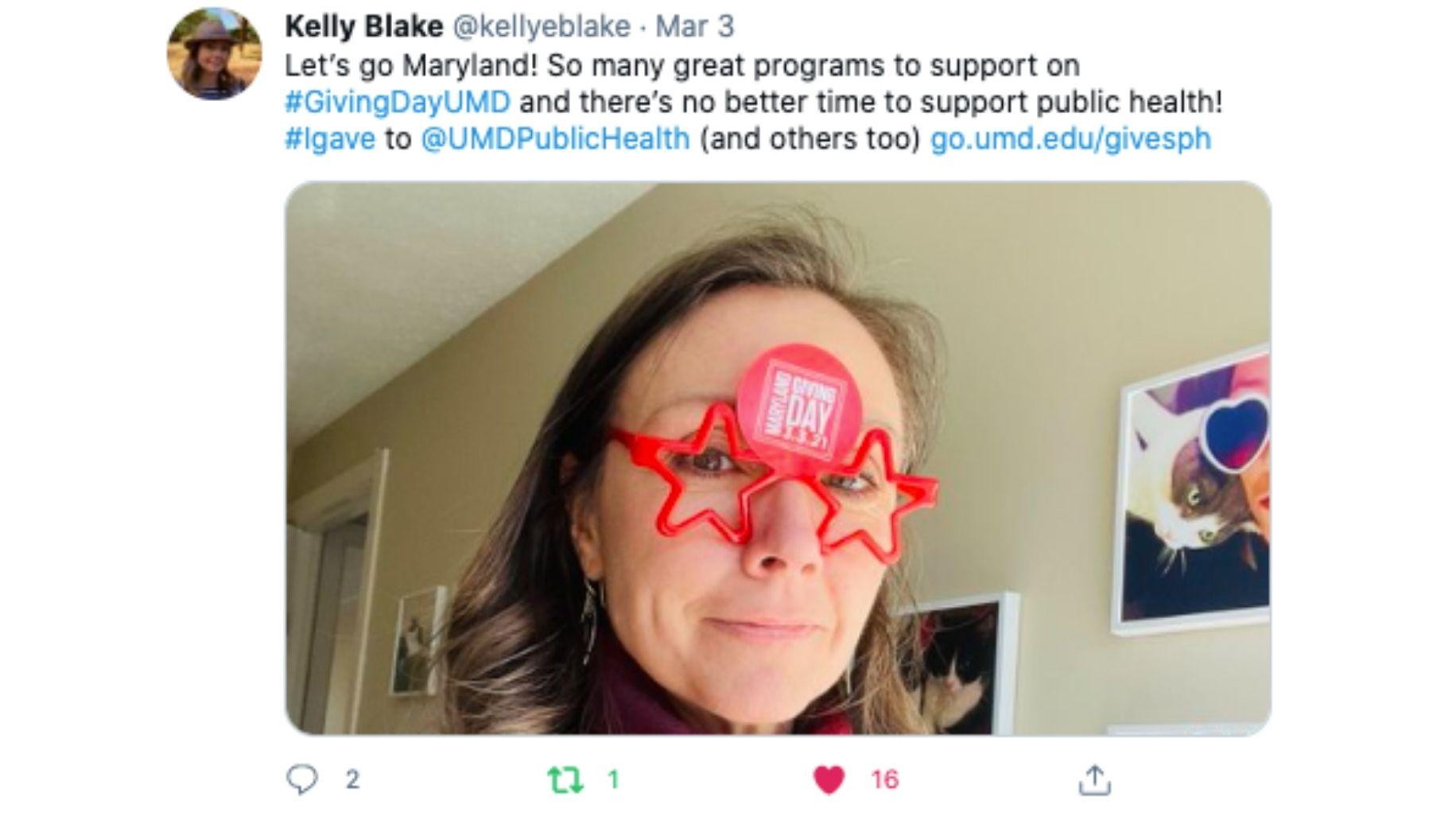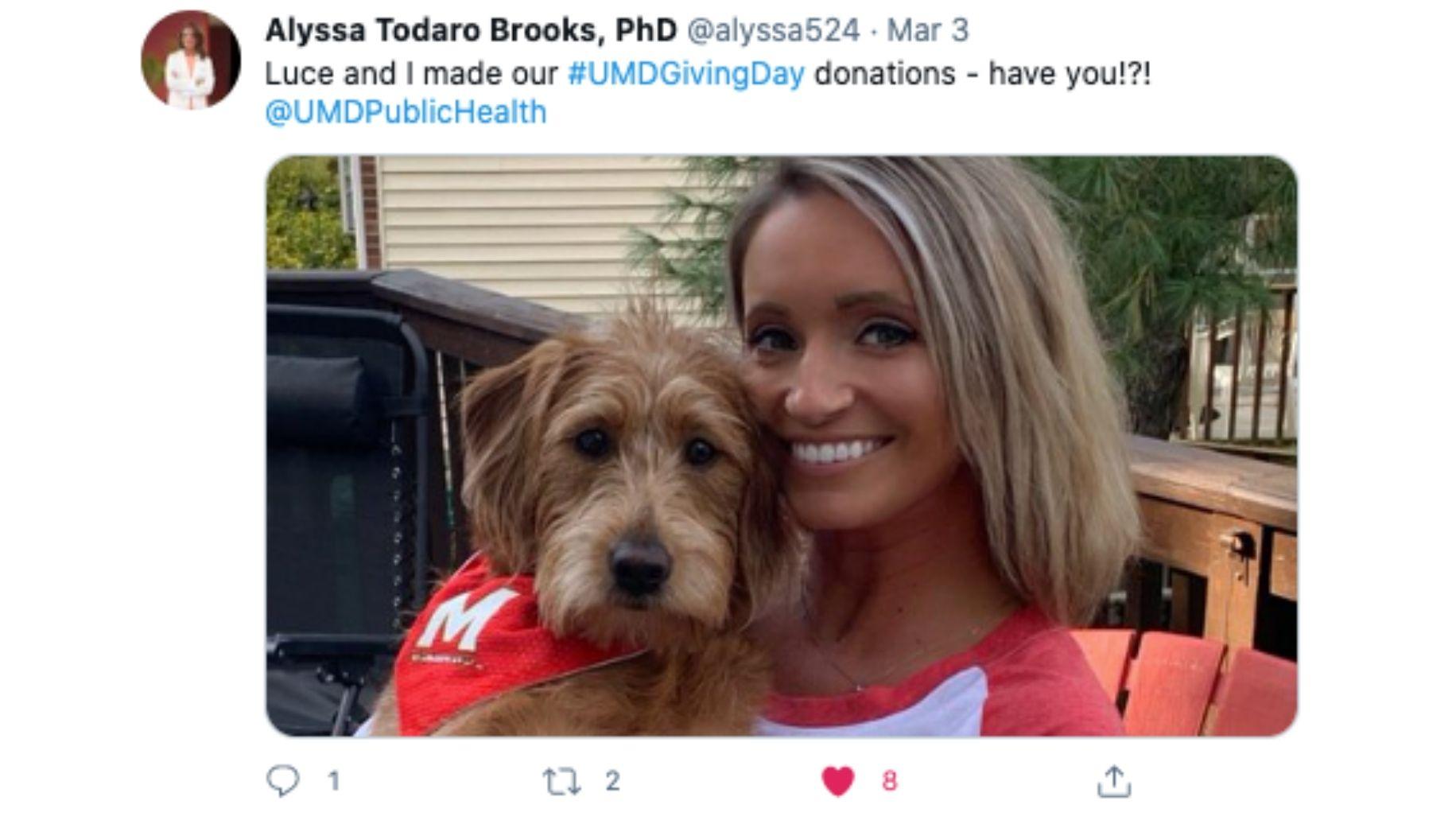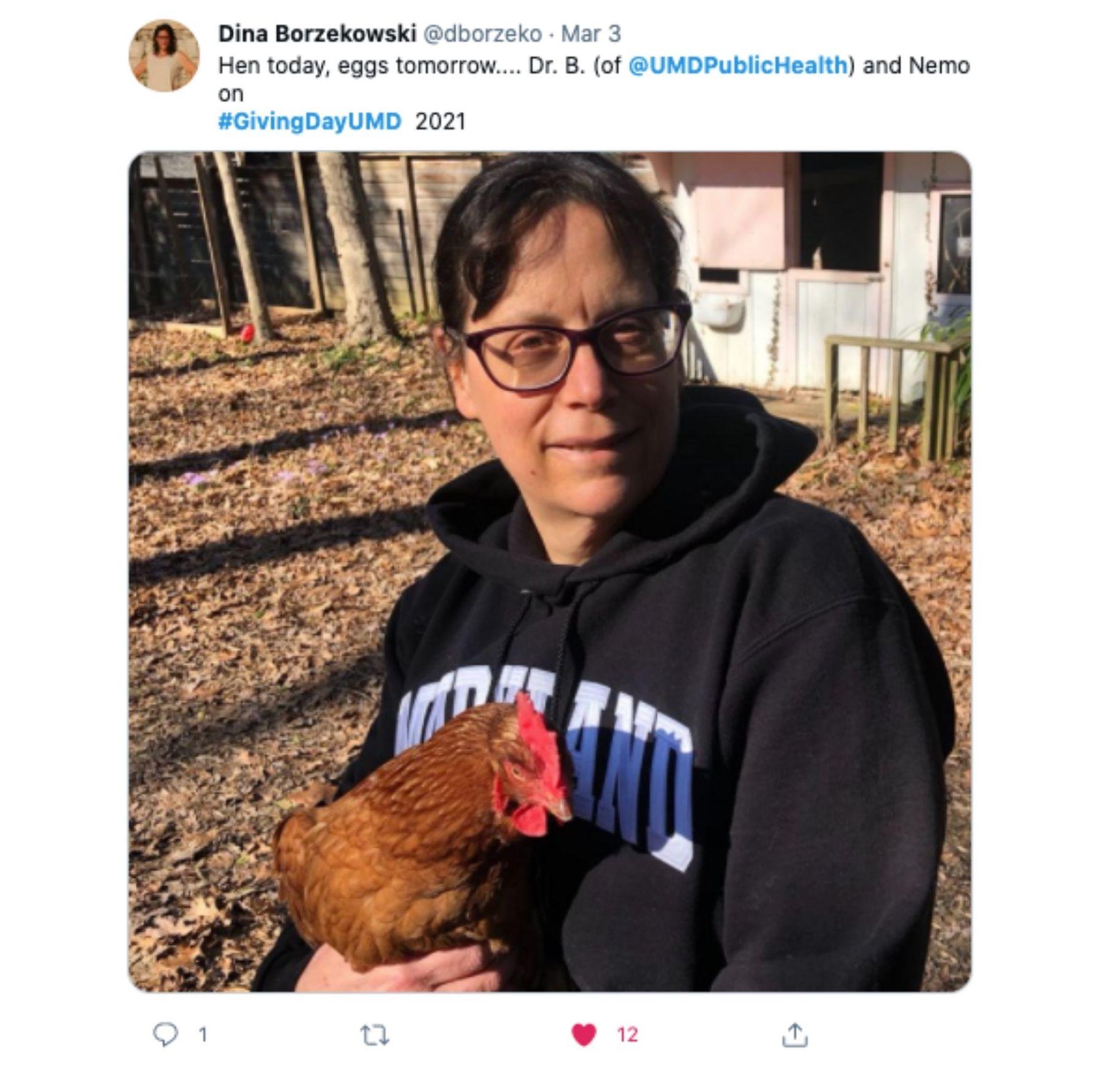 Categories
Students
Faculty
Alumni
Departments
Department of Behavioral and Community Health
Department of Family Science
Public Health Science
Department of Health Policy and Management
Department of Kinesiology
Maryland Institute for Applied Environmental Health
Department of Epidemiology and Biostatistics