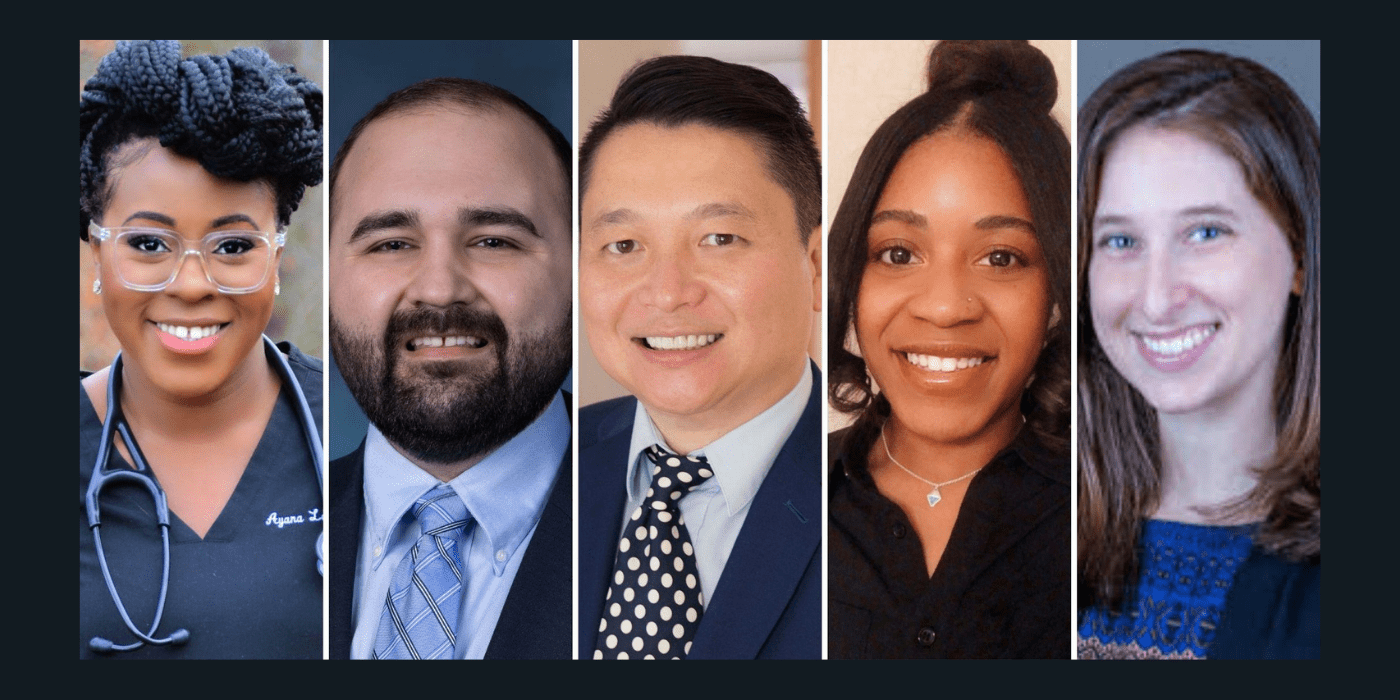 The School of Public Health (SPH) Alumni Network awarded its newest honor, the Public Health Emerging and Engaging Leaders (PHEEL) Award, to five outstanding recent graduates in March 2021. Each honoree was selected for their excellence in their career progression, service and leadership.
The honorees include Martin Gesheff '10, Ayana L. Langston '13, Mariano Kanamori, PhD '13, Rebecca Rehr, MPH '12 and Maya Walker '13.
The PHEEL Award recognizes outstanding graduates who have received any degree from SPH within the last 10 years. 
"This award was created to recognize the achievements of our more recent graduates, who have navigated unique challenges and can sometimes be overlooked. Their ability to lead and serve gracefully inspires me on a personal level—especially during a time when public health has been thrust into the spotlight and is on a global stage like never before," said the network's president, Alyssa Todaro Brooks, PhD '15.
PHEEL awardees are also candidates for the new SPH Early Career Award to be given on April 30, 2021, honoring an alum who has graduated in the last 10 years, is distinguished professionally and reflects SPH's core values.
We are proud to recognize the 2021 cohort of the PHEEL Award and look forward to their continued contributions as they continue growing in their careers and connect with our community!
Meet the Inaugural PHEEL Award Honorees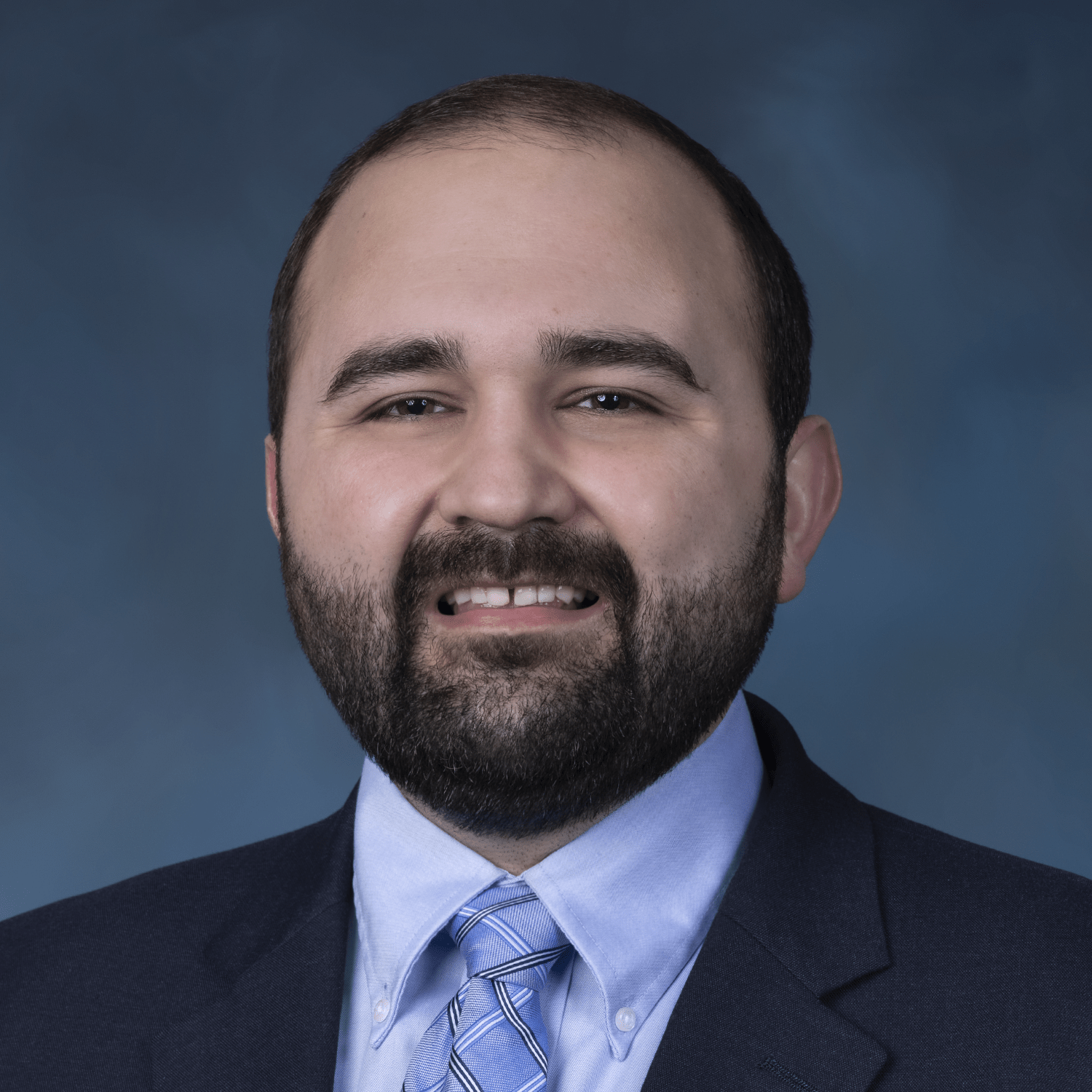 Martin Gesheff '10 (Community Health), MS 
Martin Gesheff, MS, is the director of industry-sponsored research at LifeBridge Health, a regional healthcare system in Baltimore, Maryland. He has over a decade of experience leading cross-functional teams implementing a broad range of research projects from various funding sources. His experience extends to investigational new drugs, biologics, devices and tobacco products within highly specialized disciplines and medical indications. He has authored more than thirty scientific peer-reviewed publications and has supported numerous awarded grants. 
Mr. Gesheff received his BS in community health from the School of Public Health at the University of Maryland, College Park in 2010, and his MS in clinical research organization and management from the College of Medicine at Drexel University. He began his career at Sinai Hospital of Baltimore as a researcher with the Sinai Center for Thrombosis Research and the Rubin Institute for Advanced Orthopedics and was instrumental in supporting operations and developing a robust research portfolio. Mr. Gesheff also served as a program manager with Battelle Memorial Institute's Health Business Unit responsible for the Baltimore Public Health Research Laboratory, providing clinical trial subject matter expertise and supporting contracts for the FDA, CDC and US Army.
Mr. Gesheff in his current expanded role at LifeBridge Health helps research flourish across the health system. He oversees research at the Rubin Institute for Advanced Orthopedics (RIAO) and supports Physician Investigators within the Department of Research. He is a dedicated mentor to research staff and takes great pride in supporting academic research that is routinely presented and published.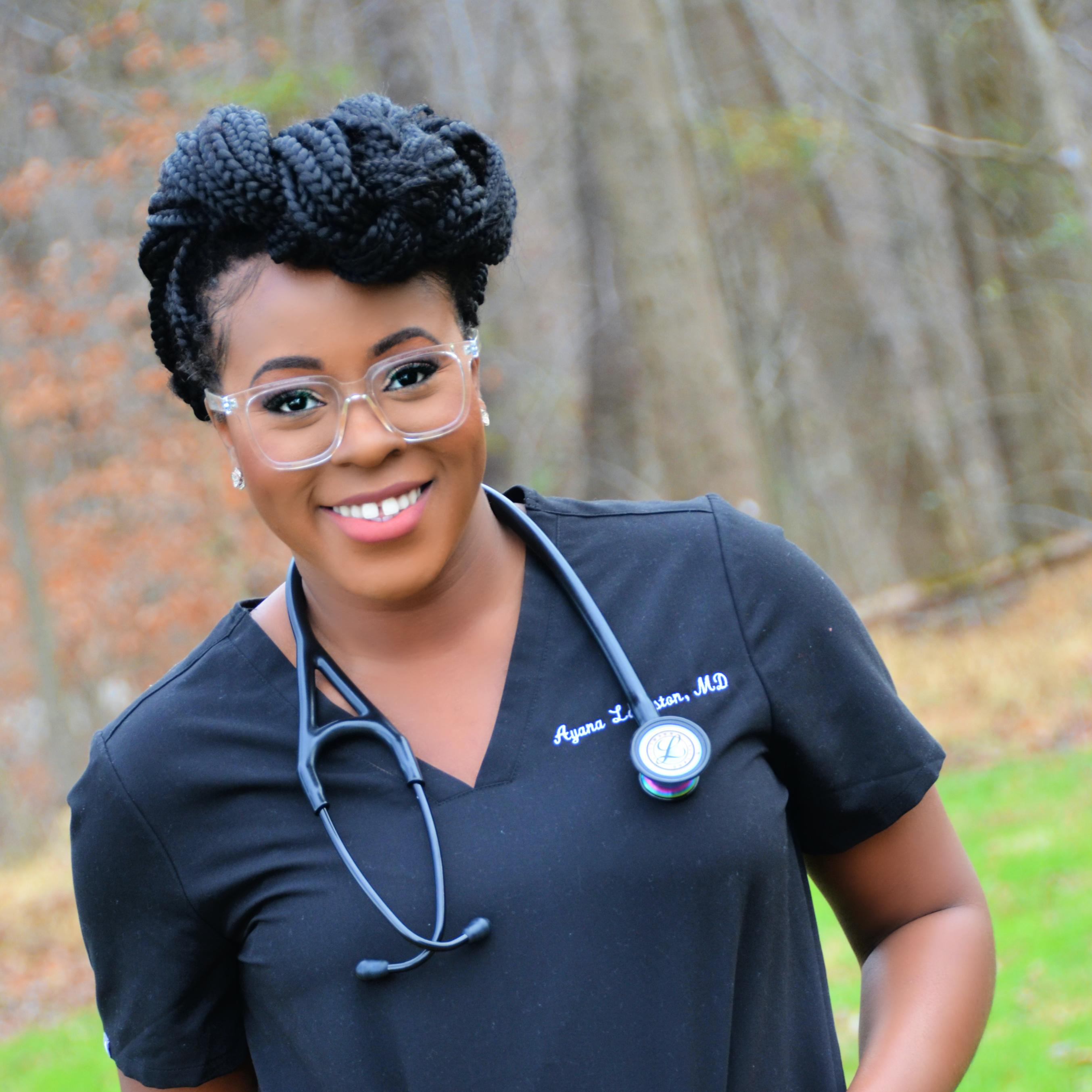 Ayana L. Langston '13 (Kinesiology and Exercise), MS, MD
Ayana L. Langston, MS, MD is a December 2013 graduate of the University of Maryland School of Public Health as well as the College of Mathematical and Natural Sciences. She earned a bachelor's of science in biology as well as a bachelor's of science in kinesiology and was a part of the College Park Scholars Program. Originally from Prince George's County, Maryland, Ayana is the youngest of three children. She always knew she would pursue a career in medicine due to her dedication to service and love of women's health. Ayana is a proud alumna of the Eta Epsilon Chapter of Zeta Phi Beta Sorority, Incorporated and a US naval officer. She graduated with a master's in biomedical sciences and a medical degree from Wake Forest School of Medicine and is currently pursuing a residency in obstetrics and gynecology. 
When Dr. Langston is not seeing patients at the hospital or mentoring minority premedical students, Ayana spends most of her time hanging out with her older sister, who is also a UMD graduate, and her nephew. She enjoys dance of all styles, Bikram yoga, watching independent films and creating medical content and healthcare discussions for her social media. She is excited to resume her global travels—both recreational and service related with the US Navy—with her favorite travel companion in tow, her dog Theodore.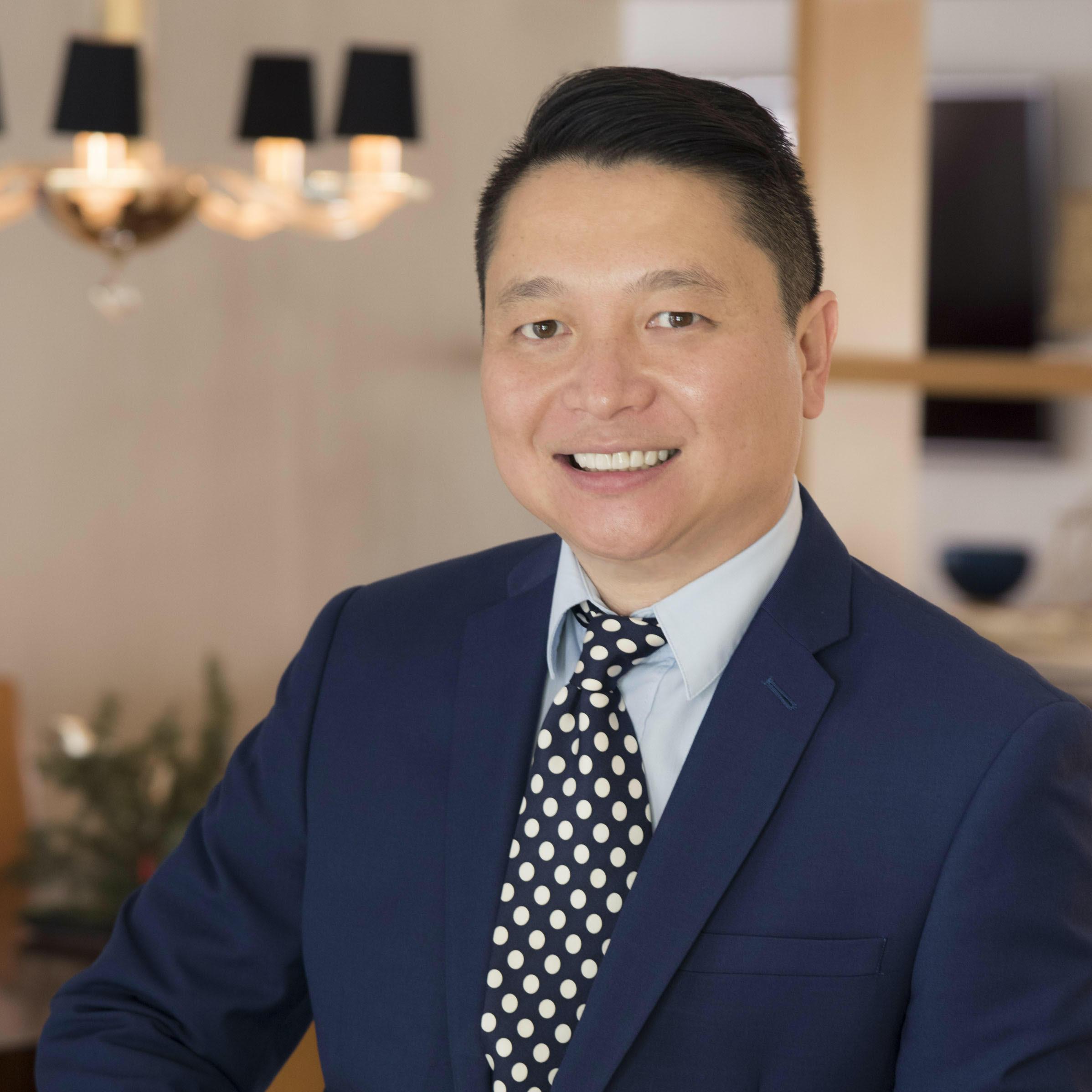 Mariano Kanamori, MA, PhD '13 (Epidemiology)
Dr. Kanamori is a Latino epidemiologist whose research goal is to design and implement social network studies to reduce HIV and substance misuse in under-served Latino populations. His interest in public health started in 1992 when he interned at PRISMA, an NGO in Lima, Peru. At PRISMA, Dr. Kanamori provided nutritional and HIV prevention education in a shantytown built on a garbage landfill. This experience inspired him to seek a career where he could improve the health and quality of life of under-served communities on a broader scale. Since then, his health disparities research has been implemented in Peru, Africa and the United States. As a PhD student at UMD, Dr. Kanamori received several awards including the Dean's Scholar Award, Chair's Scholar Award, and the University of Maryland Distinguished Dissertation Award in 2013. 
Following Dr. Kanamori's graduation with a PhD in Epidemiology in 2013 from the University of Maryland, he completed a NIMHD P-20 post-doctoral program on Latino HIV and substance misuse at Florida International University. While at this program, Dr. Kanamori applied for the prestigious K99-ROO award through the National Institute of Drug Abuse (NIDA), and attained funding for his research on social network analyses related to Latino HIV and substance misuse. Dr. Kanamori joined the University of Miami Miller School of Medicine as an Assistant Professor in January 2018, bringing with him the R00 component of that award. In three years, he has built a well-established and robust NIH-funded research program that includes, as Principal Investigator, the NIDA R00, an NIAID CFAR-Adelante award, two Federal "Ending the HIV Epidemic" (EHE) projects (competitive externally for funding), a pilot study from the Center for Latino Health Research Opportunities Center (CLaRO)/NIMHD pilot study, a NIMHD F31, and, most recently, an NIMH R01. Since joining the University of Miami (UM) in 2018, Dr. Kanamori has been awarded $3.9 million in NIH research grants funded as Principal Investigator and a further $2 million as Co-Investigator.
Dr. Kanamori is the first to publish how immigration policies and enforcement actions are changing the structures and dynamics of Latino farmworkers' social networks, and how these changes are influencing increases in women's alcohol dependence and children's marijuana use. His research is also the first to analyze the role social networks have on the evolving opioid epidemic among Latinos farmworkers in South Florida. In parallel, Dr. Kanamori successfully completed PROGRESO, a randomized HIV prevention pilot with Latinas who misuse substances. This study is based on his novel social network approach that promotes group discussion, group cohesiveness, social capital and social support. Dr. Kanamori has developed a novel spatially-explicit social network model, called PrEParados, that merges four social network methods (dyadic, egocentric, socio-centric and two-mode) with spatial analysis to address the intertwining epidemics of HIV and substance misuse. This social network model can identify how network structures and interactions blend the sexual risk networks of Latinos and non-Latinos men who have sex with men (MSM), and how sexual risk and drug use networks overlap.
Supporting this model, his lab developed a culturally-tailored app to collect HIV and drug-risk spatial network data. In 2020, Dr. Kanamori was awarded an NIMH-R01 study to determine how social networks impact PrEP uptake and adherence among Latino MSM, both those who self-identify as gay, and the unstudied group of Latino MSM who self-identify as bisexual/straight. In this R01, he is using two novel social network analytical approaches, Network Meta-Analysis and Spatially-Explicit Analysis, which have been adapted in his lab. In 2019, Dr. Kanamori received three EHE supplement projects that provided an opportunity for a new line of high-impact biomedical HIV prevention programs. FINISHING HIV is the first biomedical HIV implementation science program that uses tailored network-based strategies to reach large numbers of Latinos. His second EHE project, DiversiPrEP, uses a client-centered service model (both in-person and with telehealth) to advance routine HIV testing and deliver PrEP. This high-impact work will guide the large-scale implementation of a client-centered PrEP service model with telehealth through HRSA-funded clinics serving Latino populations across the US. For a third EHE project (PI: Doblecki-Lewis; Co-I: Kanamori), he is designing the social network component for a spatially temporal system to target the deployment of mobile PrEP clinic services.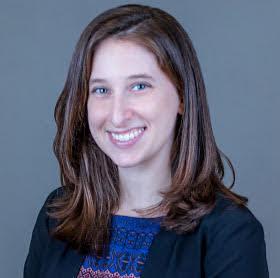 Rebecca Rehr, MPH '12 (Environmental Health)
Rebecca Rehr is the director of the Climate for Health program at ecoAmerica, where she works to build public support and political will for climate solutions. Climate for Health is a network of leaders from across the health sector demonstrating visible health leadership on climate change. Rebecca is currently also serving on the American Geophysical Union's GeoHealth Section leadership and is a governing counselor for the Environment Section of the American Public Health Association. 
Ms. Rehr previously worked in state-level environmental health advocacy, managing a portfolio that included pesticide use, lead poisoning and fracking, while facilitating multidisciplinary collaboratives on environmental justice and natural gas infrastructure. At that time, she also chaired the Maryland Public Health Association Advocacy Committee and served on the Maryland Commission on Environmental Justice and Sustainable Communities. Rebecca also served a two-year fellowship in the Office of Children's Health Protection at the US Environmental Protection Agency.  
She holds a BA in environmental studies from Franklin and Marshall College and a master of public health from the University of Maryland School of Public Health Institute for Applied Environmental Health. Originally from Baltimore, Rebecca lives with her husband in Washington, DC where she has taken up needlepoint as a hobby during the pandemic.
Maya Walker '13 (Family Science)
Maya Walker is the manager of Health and Wellness Programs for the Washington Nationals Youth Baseball Academy where she works to address inequity and improve health outcomes through food access and education. Maya believes that true success is not measured by individual achievements but by how you are positively impacting others. 
Ms. Walker manages the only year-round farmers market in Ward 7 of Washington D.C. With the support of her amazing colleagues, she has distributed over 2,000 subsidized produce bags and coordinated the distribution of over 20,000 meals during the current COVID-19 pandemic.
Ms. Walker holds a bachelor's degree in family science from the University of Maryland School of Public Health and is currently earning her master's of science degree in health and the public interest at Georgetown University.