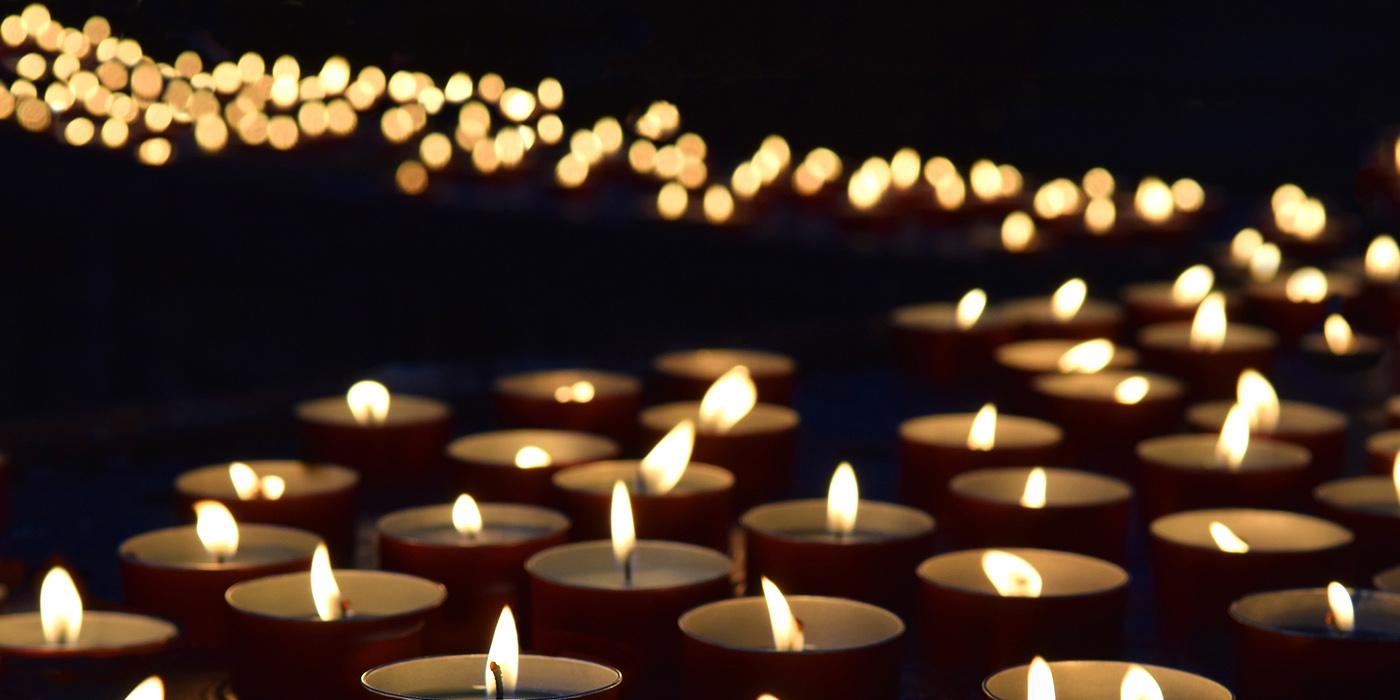 Deaths caused by drug overdoses in the United States topped 100,000 last year, and are increasing at a rate of 30% year over year. According to CDC data, we lose 136 people each day to overdoses, most of which are caused by opioid misuse. 
While these grim numbers are now well publicized, the personal struggles of those with addictions, the tragedy of individual preventable deaths and the ripple effect that they have on families and communities often remain out of sight. 
"I want to remind SPH faculty and staff that all of the statistics are real – I am a statistic now. I am a woman who lost her son to drug addiction. My son is a statistic now," said Cyndi Kershaw, the program coordinator for the undergraduate teaching assistant program (known as UTEAM) in the School of Public Health. 
Cyndi recalls that her son Mitchell loved music, loved writing lyrics, loved reading about philosophy and exploring different religions. He had aspired to one day become a counselor to help others battling addiction. 
Instead, Mitchell Stewart died on February 11, 2022, at the age of 24. He struggled with drug addiction off and on since high school, Cyndi said. He had recently gone through a really difficult time and had come to live with her to get support and back on track. "He was fine Thursday night before he went to bed. I didn't suspect a single thing, no warning signs," Cyndi recalled. "I didn't expect to wake up and find him overdosed. When you look back you think you might have done something differently, but this came without warning."
Cyndi wants to speak out about her son's tragic death to raise awareness of the need for more and better strategies to help people with addiction. She remembers Mitchell as a person who liked helping people, including by volunteering with older adults at a retirement community. 
"He was very generous with his time and attention," she remembered. "Mitchell would immediately become your friend; you could call him any time and he would be there for you. Even though he was struggling, he would somehow put that aside and give you his attention."
Cyndi has found support from many members of the SPH community during this difficult time, including Erin McClure and Steve Roth, SPH administrators, who were among the first people Cyndi notified. They activated a support network, including the campus BETA team and counselors from the University Health Center Faculty Staff Assistance Program, to help her respond and to process the shock and grief. "I feel like the SPH family has come forward, and that I am not carrying this burden alone," Cyndi shared.  
"Cyndi showed strength and resilience by reaching out to others," Erin said. "Our school and campus responded with the care and support that individuals and families who experience traumatic loss deeply need. Oftentimes, there is a secrecy and silence around addiction and death from overdose, yet Cyndi's truth-telling highlights the healing aspect of telling Mitchell's story." 
Cyndi wants others to see how addiction impacts families and that families need support. "Don't wait until it is too late. If you have someone in your life with addiction, you need as much help as they need it. You need to learn about yourself and that is a hard lesson," she said. 
"Separating yourself from it is difficult because you almost want to be the reason for the addiction, because if you are, then you know you can fix it," Cyndi said. "But you're not. You are not the reason for the addiction."
Cyndi has chosen to honor Mitchell's life by recognizing excellence in student research focused on strategies to eliminate health disparities. This April 5, the School of Public Health will award three students a Poster Prize in Health Disparities at the SPH Research, Practice and Innovation Poster Session in her son's memory. 
"When someone in our community is lost like this, how can we come together and create more awareness and fund research on the healthcare system?" Cyndi asked.  "Why couldn't my son get the help he needed and why can't so many get the help they need?"
Those who would like to help can give any amount to the Poster Prize in Health Disparities in Mitchell's memory.
"I want this to be a gentle call to action. You can help students and we can have an impact," Cyndi said. "I want this to turn out to be something positive."
Those who would like to contribute to the poster prizes can make donations in Mitchell Stewart's memory during UMD's Giving Day on March 9. 
After Giving Day, you may donate here.