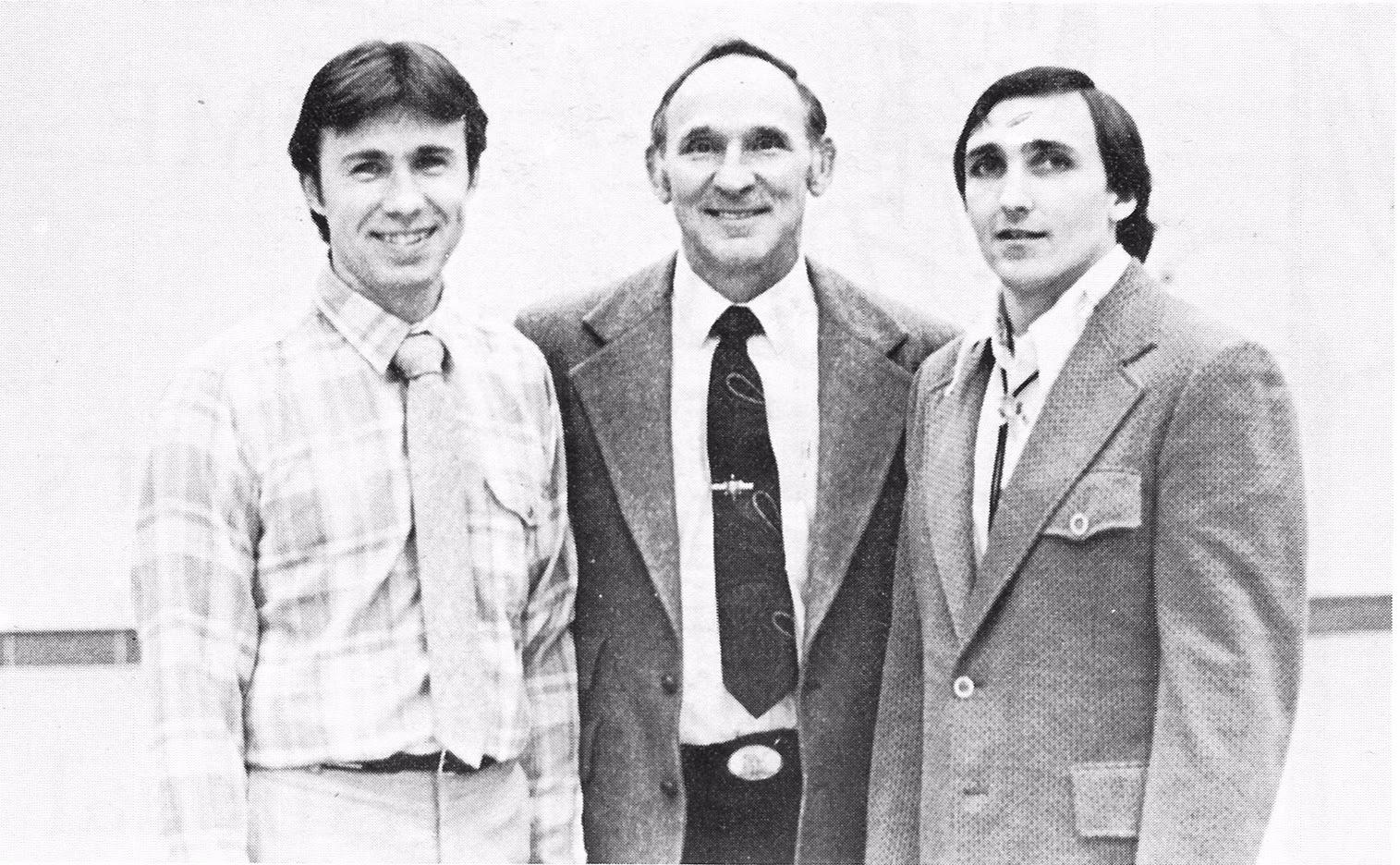 For many at the University of Maryland, Gymkana is not just a gymnastics troupe that showcases high-flying acrobatics and healthy, drug-free lifestyles, it is a second home. Tom Cockley, MA '80, a former Gymkana assistant coach, helped make it so. Tom passed away on June 14, 2020, at age 69.  
In his memory, Tom's family and friends established the Tom Cockley Gymkana Program Endowment with a $50,000 gift. The endowment will provide programmatic and operational support to Gymkana in honor of Tom's passion and dedication to the troupe. Lead donors include John W. Dudley, II (brother-in-law), Andee Aaby (sister-in-law), Anne Cockley (wife), and Joseph Dudley (brother-in-law). 
Tom joined the UMD Gymkana troupe in 1977 as a graduate assistant under coach George Kramer and Joseph Murray while pursuing a master's of physical education at the School of Public Health (then the College of Physical Education, Recreation and Health). He served in this capacity until 1981 and credited Dr. Kramer's mentorship and advice with sculpting his coaching philosophy.
"His wife told me a story. She said that when [Tom] was here, Dr. Kramer pulled him aside and told him that he had all of the technical knowledge to be a good coach but that there's much more to coaching than teaching skills, that he needed to get to know his athletes, care about them, give them sort of a home away from home and really meet them at their level," said Joshua Montfort '93 Gymkana's director and head coach. 
"She told me that he took that to heart and really changed how he approached coaching and felt that it really made him a better coach."
Tom then became an assistant professor at Jacksonville State University (1981-88) and obtained a doctorate in professional preparation from Florida State (1988-1991). In 1992, Tom joined the faculty at Kentucky State University, where he would stay for the next 20 years. 
Inspired by his time with the UMD Gymkana Troupe, Tom established Gymkana programs at both Jacksonville State University and Kentucky State University.
Forever shaped by Dr. Kramer's mentorship and Gymkana's message of teamwork and support, Tom's coaching philosophy was centered on inclusion and built on the idea that students of all levels could achieve success. 
"[The Cockley Endowment's financial support] comes at a really important time," said Montfort.  
The social distancing measures adopted to control COVID-19's spread meant that Gymkana had to cancel their annual summer camp and weekly Saturday gymnastics classes for the spring and fall semesters—eliminating two of the largest sources of income for the group. 
"This endowment will help us to fund operations and get some much-needed equipment. And in the future, I'd like to be able to use endowment proceeds to cover the troupe's travel expenses so that we can perform at in-need schools free of charge," Montfort added. 
Perpetual funding from the Tom Cockley Gymkana Program Endowment will bolster Gymkana's legacy of supporting and mentoring its students.
View a gallery of images from Tom's time with the UMD Gymkana troupe.