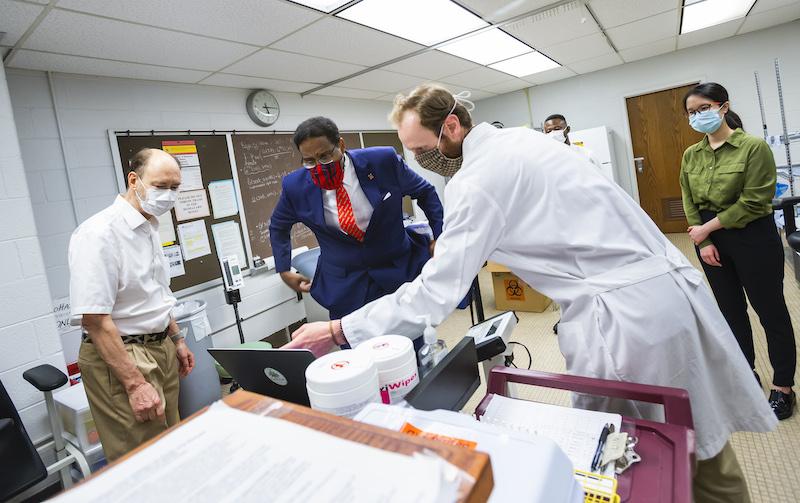 Don Milton, professor of environmental health, along with lead author and post doctoral fellow Jake Bueno de Mesquita, published an article on how airborne transmission contributes to influenza epidemics. 
Using data from the largest human influenza challenge-transmission trial, researchers applied the data to university dormitory environments. Drs. Milton and Bueno de Mesquita predicted transmission risk given measurements of the source strength of virus shed into exhaled breath and indoor air characteristics. 
They found that airborne risk in the presence of an average shedder (moderately to severely symptomatic influenza cases) can be mitigated by increased ventilation. But, in the case of a supershedder, risk can't be substantially mitigated. They pose a great risk even in well-ventilated spaces. 
"This work highlights the potential for airborne transmission as a driver of epidemics and underscores the need to better characterize drivers of infectious viral shedding and the effect of built environments and exposure controls and their roles in transmission risk, population surveillance, and epidemic and pandemic prevention and readiness," researchers wrote. 
"If you share an indoor space with a person sick with flu, what's your risk of airborne infection? If they're a supershedder, high. If a typical shedder, adding some ventilation reduced the risk >3-fold," shared Dr. Bueno de Mesquita. "This has important implications for Covid-19."
The study was published in the journal, Indoor Air.
Related Links:
Departments
Maryland Institute for Applied Environmental Health