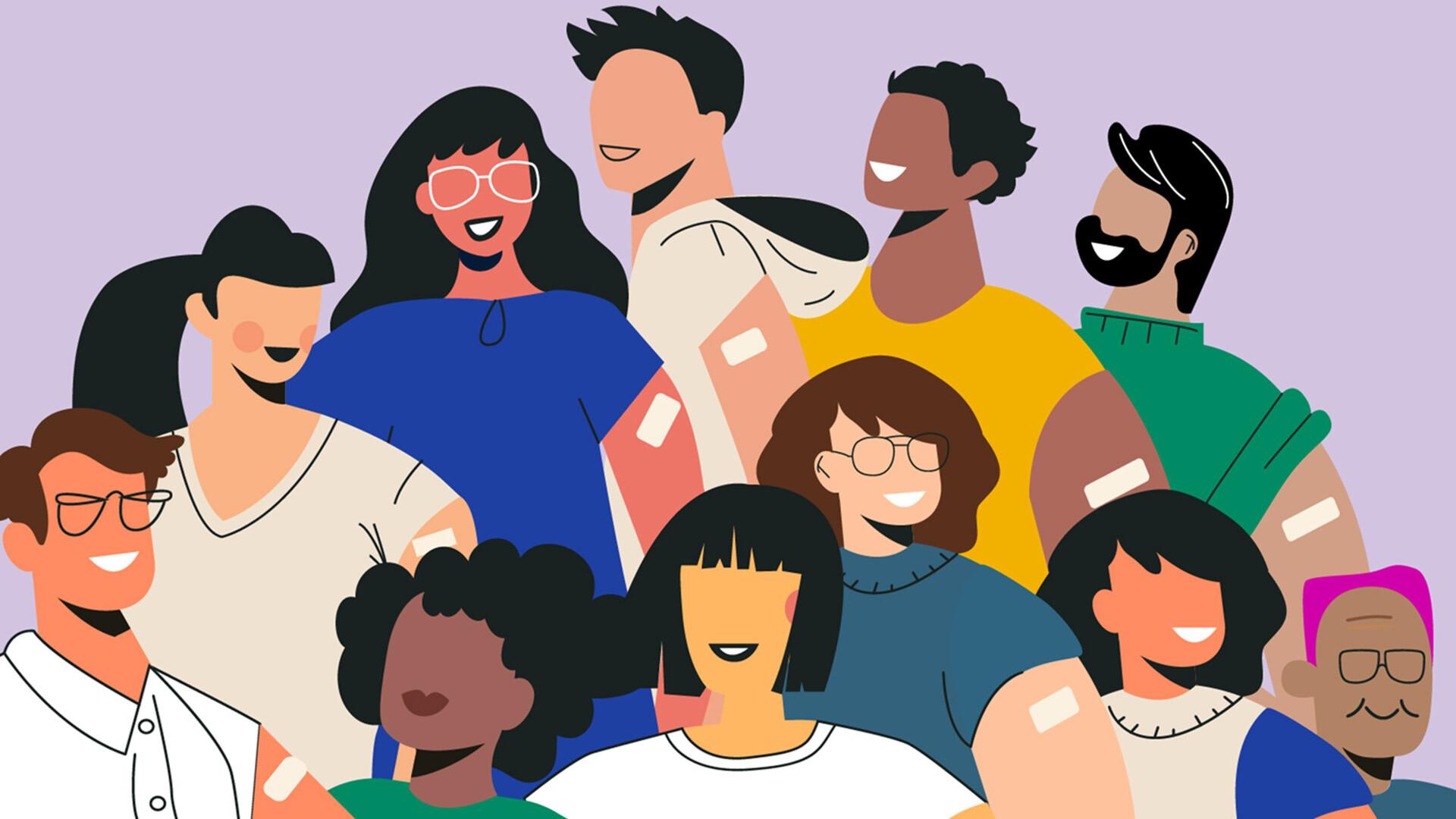 A new report released September 15th by the University of Maryland School of Public Health provides urgent recommendations to inform the ongoing response to the COVID-19 in Prince George's County, Md, which has led Maryland in COVID cases, hospitalizations and deaths throughout the pandemic. There are still significant numbers of county residents, particularly African Americans, who have not been vaccinated against SARS-CoV-2 and who remain at risk from the Delta variant and other emerging virus strains. The report findings and recommendations are made with the goal of helping the county recover by continuing to increase the numbers of vaccinated, but also by increasing engagement in support of an ongoing community health campaign that outlives and transcends the COVID-19 pandemic. Ideally, this campaign would be sustained over the next decade or more to address other health issues, such as chronic diseases, HIV, infant mortality and unequal access to health care, the report suggests.
Produced by the Maryland Center for Health Equity (M-CHE) for the CommuniVax coalition, a national research initiative led by the Johns Hopkins Center for Health Security at the Bloomberg School of Public Health, the report is based on an ethnographic approach that included interviews, focus groups and a human-centered design workshop related to COVID-19 vaccination issues that the M-CHE team conducted over the past six months with county residents. Their findings reinforce that the lag in vaccination rates in the county stems from a complex set of issues including organizational and systemic challenges to delivering vaccines to people and a deep mistrust of the health care system among many people of color that should not be confused with anti-vax sentiments.
"We had health disparities before COVID and we will have health disparities after COVID," said Dr. Sandra C. Quinn, who with Dr. Stephen B. Thomas (M-CHE Director) leads the University of Maryland CommuniVax team. "But how can we make sure that the health infrastructure and surveillance systems that were created to address COVID don't go away? How can we make it sustainable?"  
The report provides concrete recommendations to create a holistic and sustainable approach to address county health disparities, bolster the county's health and human services capacity and set a course for the county to recover from the pandemic. It will be shared with county leaders, health care systems and the Maryland General Assembly over the coming weeks and at a special CommuniVax Report Back webinar on Sep 28, 2021. 
The following is a summary of the report's key recommendations:
Utilize COVID-19 vaccination campaigns as the foundation for sustained health promotion activities with community partners 
The barbershops, hair salons, churches and other community sites that were utilized to successfully reach people to get their COVID-19 vaccine should be engaged as ongoing partners with the four large hospital systems in the county, local pharmacies, and the Prince George's Health Department, who can assess ongoing needs for health promotion activities and provide services and vaccines in these sites. 
"We want to take advantage of the hyperlocal, authentic relationships to keep communities engaged today and into the future," Dr. Thomas, who has been working with barbershops and hair salons to provide space for COVID-19 vaccine clinics throughout the year, said.
Humanize delivery and communication strategies for COVID-19 vaccines 
While vaccine sites may have seemed to be everywhere for a time, the locations and available times were not always communicated appropriately to those who needed it most, including those with low literacy, low English proficiency or limited access to technology. The CommuniVax team urges that the Prince George's Health Department partner with University of Maryland experts in languages (through the School of Languages, Literatures and Cultures in the College of Arts and Humanities), health literacy and communications (through the Horowitz Center for Health Literacy) and culturally competent community engagement approaches (Maryland Center for Health Equity) to move the needle.
Invest in a strong public health infrastructure, properly staffed for sustained community engagement and public health preparedness, response and recovery activities 
The report strongly advises greater investment in the county's health and human services resources, particularly for the Health Department. In addition to better funding, they urge increased and appropriate staffing capacity for risk communication, health literacy, community engagement, and public health preparedness and response which would support the Health Department's continued progress toward accreditation. They urge that the county look to models in other Maryland counties and create an independent Board of Health that is separate from the county council (currently the Board of Health and County Council are the same entity) and includes the needed experts in all areas of public health.
Strengthen the community health system as the backbone for equity, resilience and recovery 
The research team suggests that the county can build on the work of the Prince George's Forward task force and work with willing government, community-based and faith-based organizations and university and health care partners to strengthen its critically important community health infrastructure. They recommend supporting and funding a program that increases the number of community health workers who can apply their influence for social good.  The team also recommends that the county take a holistic, "health in all policies" approach that engages all aspects of government and county services in the effort to recover from the pandemic and advance health in the county.  It is vital to create a long-term "recovery and resilience commission" to help integrate the efforts on all fronts related to health promotion, disaster recovery, economic development, among other issues.
As people went back to school and offices this month, Prince George's County's risk of COVID-19 transmission for unvaccinated people, along with most Maryland counties, remains very high. While much danger remains, the CommuniVax report urges that the county meet the opportunity of the moment and build toward health equity and social justice using the strategies they outline. They warn that delaying or failing to do so could worsen pre-existing health disparities and undermine community trust.
Categories
Press Releases
Research
COVID-19
Departments
Center for Health Equity