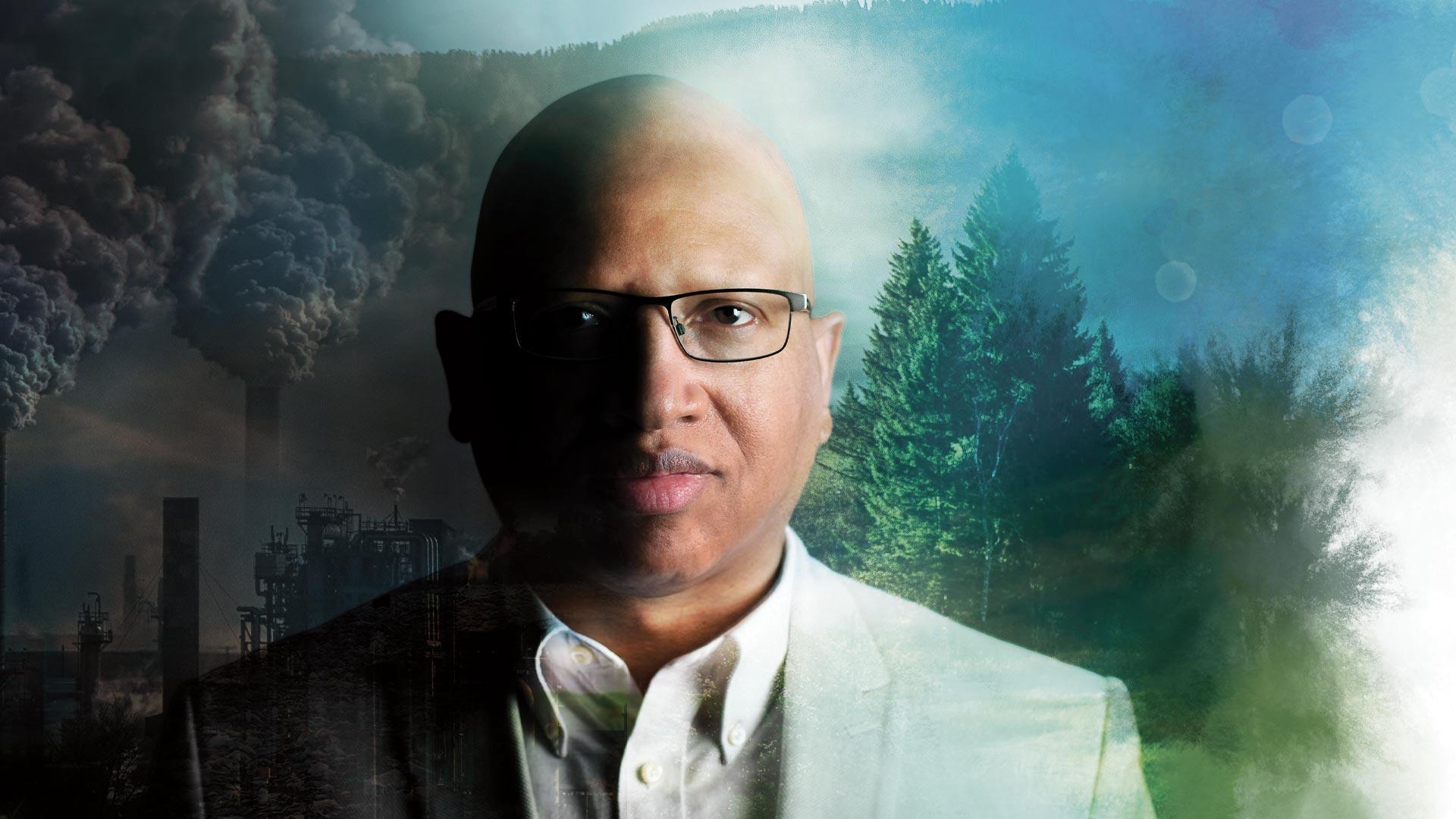 The Sierra Club has named Dr. Sacoby M. Wilson, a nationally renowned environmental justice and health researcher, scholar, and advocate, as the 2022 recipient of the Dr. Robert Bullard Environmental Justice Award. The award is presented annually to a person or group that has done outstanding work in the field of environmental justice. Dr. Wilson, professor and director,  Community Engagement, Environmental Justice and Health (CEEJH), at the University of Maryland School of Public Health, assists overburdened and underserved communities through through "inpowerment" science and liberation science which emphasize "science for the people" to eradicate environmental racism and related inequities.  Dr. Wilson and the work of CEEJH has benefitted many communities impacted by environmental and climate injustice in the Washington, DC area, the state of Maryland, the Mid-Atlantic region, the Southeastern US, the Deep South, and other parts of the country. 
"I can think of no one who is more deserving of this award than Professor Wilson," said Dr. Robert Bullard, distinguished professor and director of the Bullard Center for Environmental and Climate Justice at Texas Southern University for whom the award is named. "He is an exceptional environmental justice scholar. His cutting-edge research to action and citizen science work has been deployed to assist numerous frontline communities fight environmental racism and advance health equity." 
With over 20 year's experience as an environmental health scientist in the areas of exposure science, environmental justice, environmental health disparities, community science, built environment, water quality analysis, air pollution studies, climate change, industrial animal production, community resiliency, and sustainability, Dr. Wilson works in partnership with community-based organizations to study and address environmental justice and health issues and translate research to action. He has worked alongside people of color and low-wealth populations from Houston and New Orleans to Washington, D.C. to implement policies that protect and aid vulnerable communities disproportionately impacted by environmental contamination and health inequities because of their proximity to industrial hazards. 
I can think of no one who is more deserving of this award than Professor Wilson.
"Dr Wilson is a visionary academic activist who not only contributes research and scholarship to the Environmental Justice canon but who has mentored hundreds of students to support EJ communities," said Leslie G. Fields, the Sierra Club's National Director of Policy, Advocacy and Legal. "He has added great value to the University of Maryland through the creation of CEEJH. Dr. Wilson's heart and work ethic has added hope to EJ communities and activists in the Mid-Atlantic region. The Sierra Club is delighted to give Dr Sacoby Wilson this award."
Fields will present the Bullard award to Dr. Wilson on Saturday August 13, 2022 at the annual UMD Environmental Justice Symposium that CEEJH will host virtually on August 11 and 12 and in person at the University of Maryland's Stamp Student Union on August 13. "The annual UMD EJ Symposium has become a premier national conference and a wonderful networking event for communities, academics, nonprofits, funders, agencies, and anyone wanting to learn about and contribute to EJ," Fields said. Those interested can register (free) by July 30 to attend. 
Among his many contributions to advancing environmental justice, Dr. Wilson and his CEEJH team:  
Helped empower DC and the Ivy City Association in partnership with area faculty on air quality monitoring efforts that supported the community's effort to stop the DC government from paving over the historic Crummell School.
Led a rapid health impact assessment (HIA) of a proposed poultry processing facility in Millsboro, Delaware that was instrumental in stopping the construction of the facility in this vulnerable community.
Provided support that helped halt the construction of a waste-to-energy incineration facility in Curtis Bay, Baltimore, which would have been the largest trash-burning incinerator in the United States. This South Baltimore neighborhood is already overburdened by industrial hazards and port-related activities.
Provided support to the Low-Country Alliance for Model Communities over a decade on goods movement, air pollution, and other environmental justice issues in North Charleston, South Carolina through the Charleston Area Pollution Prevention Partnership (CAPs). This partnership helped to shut down the Charleston County incinerator, expanded air quality monitoring efforts, and supported community-driven revitalization efforts. 
Developed a number of environmental justice screening and mapping tools to help identify, prioritize, and microtarget communities experiencing environmental and climate injustices with technical assistance, financial, and infrastructure support.
Among his many leadership and mentorship roles, Dr. Wilson: 
Dr. Wilson and CEEJH have contributed to the development of environmental justice policy in Maryland. In coalition with groups such as Namati, Clean Water Fund, and the League of Conservation Voters, Dr. Wilson provided feedback and testimony towards the development of MD SB674 in the 2021 legislative session. The bill, which became law last year, requires the state to increase the diversity on the Commission on Environmental Justice and Sustainable Communities by having at least one member from each community most affected by climate change and environmental injustice on the commission. 
"It seems as though the EJ and Health Equity movements in the DMV were waiting for Dr. Sacoby Wilson to arrive in our midst. He is the spark we didn't know we needed. He inspired us to better organize and mobilize ourselves and our resources, and to target our efforts to seek redress for longstanding environmental and health inequities in Maryland specifically, and across the mid-Atlantic region," said Vernice Miller-Travis, 2018 Bullard Award recipient, Maryland EJ advocate, and executive vice-president of The Metropolitan Group. "We are so very fortunate to have Sacoby Wilson fighting with and for us every day. He is so completely deserving of the 2022 Dr. Robert Bullard Environmental Justice Award from the Sierra Club."