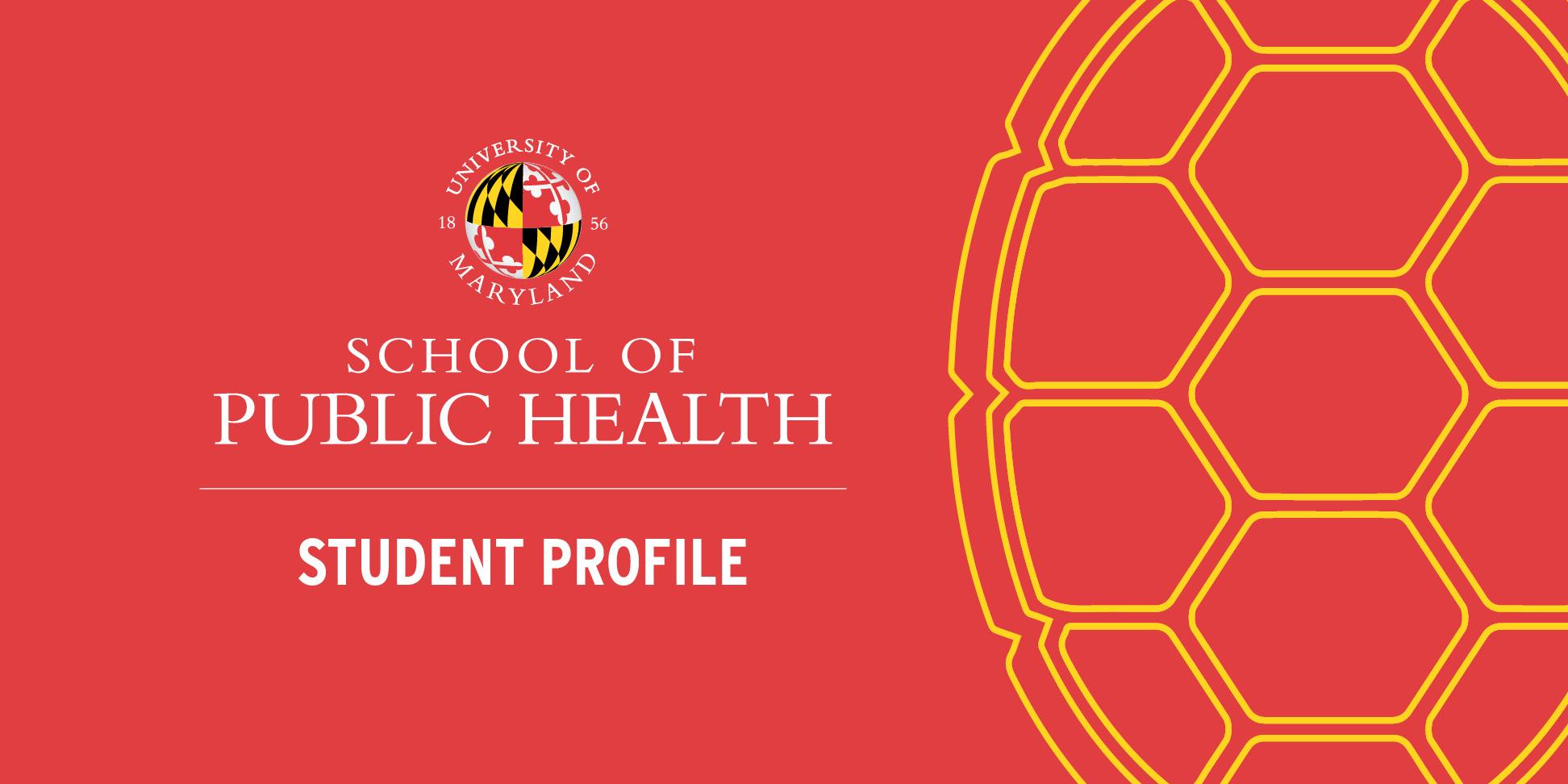 Karen Shapiro 
Bachelor of Science, Public Health Science
Karen Shapiro is a Junior Policy Analyst intern for the Policy and Brain Health team at AARP. She has been conducting brain health research with a focus on brain health as people age. Shapiro has also published reports on women's brain health and the impact of music on brain health.
Additionally, she creates brain health education promotion presentations and writes memos on the organization's progress in the brain health research and policy industry.
In one sentence, what is public health to you?
The work that we do to provide people with the best access and quality of care that we can.
What inspired you to study public health, and particularly, at UMD?
I'm from Maryland, and I always knew that I wanted to go to UMD for college, and I wasn't honestly sure what I wanted to study. I came in undecided my freshman year, and I took a few science classes and knew that I wanted to work somewhere in the health care field. I also took a Global Health class my first semester and English 101. 
Through those classes, I realized that I really like science and global health, and I also enjoy writing. I figured that public health is kind of a combination of those three topics because you need skills in all three areas. You need to be able to communicate health information, you need to be able to understand the science behind health and understand health on a global scale, which is so important.
What person or experience has had the greatest impact on you during your degree program?
Professor Gwynne Jenkins taught my global health course, and it was through that class that I realized that I wanted to study public health. I remember that the class was a very broad overview of global health and major public health events that happened. It was incredibly formative for me. A few semesters ago, I reached out to her again because I saw an article that reminded me of the class. I sent it to her, and she responded. It was great to still be able to have that relationship with a professor that really helped me find my path in college right away. 
With my AARP internship, I've done it all during COVID, so it's been remote, but I've learned that there's a big emphasis on addressing how COVID is impacting older communities and how it's impacting brain health and mental health of people who have or haven't been affected by COVID. The isolation for someone who's living in a nursing home can definitely increase their symptoms of dementia. That's something we want to address and help our constituents with. 
The disparities in brain health have also been a focus of ours that we're trying to include in our reports. We know that African American women and Hispanic women are disproportionately more affected by dementia and Alzheimer's than white women are. Additionally, women over men are also disproportionately impacted. We're working really hard to reduce stigma and start a conversation about brain health in general. 
How has your time at UMD's School of Public Health shaped your career goals?
I owe everything to my professors and classmates because through my courses, I have realized that this is exactly what I want to do. It's always been what I wanted to do, but I just didn't realize that I could work in a profession like this. It encompasses everything that I want to give to the world and contribute to professionally. I've had great teachers over the course of my four years, great classmates and peers with group projects and things like that. They all pushed me and made me realize that this is what I want to do, which is a great realization to have.
What do you think is the biggest challenge that the public health field should be focusing on? 
With the COVID-19 vaccine distribution rolling out, I think a really important health topic to focus on is health education within the vaccine. We want to create trust within communities and ensure that this vaccine is safe and will help. It's important to provide enough education to really help people make the decision to get vaccinated. You hear a lot about people who are hesitant about the vaccine or hesitant about vaccines in general. I think now more than ever, debunking those myths about vaccine science is especially important. 
Departments
Public Health Science
School of Public Health