Back to Faculty & Staff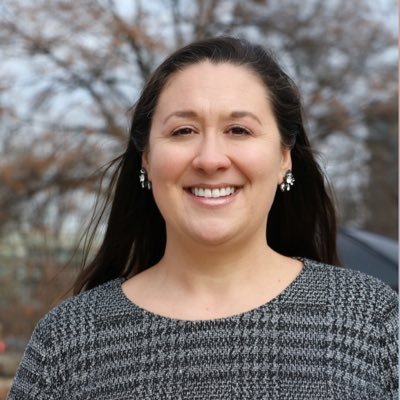 Erin McClure
Director of Operations and Chief of Staff; Diversity Officer, Office of the Dean
As part of the School of Public Health senior leadership team, Erin McClure oversees operations and partnerships, building on strengths, implementing best practices and supporting the school and campus in enacting their equity and inclusion values and mission. Erin is deputy liaison for educational and community partnerships, establishing trusted relationships that move forward key initiatives that promote programming, policies and practices to advance diversity, anti-racism, social justice, health and wellness.
Contact
SPH | Room 2242M
(301) 405-2437
Departments/Units
Office of the Dean
School of Public Health
Areas of Interest
Operations; Diversity, Equity and Inclusion; Social Justice; Anti-Racism; Community Partnerships
Erin has 16 years of higher education administration experience at the University of Maryland. She is a Diversity and Equity Officer, Commission on Women's Issues member and served as UMD Interim Ombudsperson. She also sits on the Diversity & Inclusion Section of the Association of Schools and Programs of Public Health (ASPPH).

Erin is a skilled intergroup dialogue facilitator, applying an intersectional approach around issues of race, sexuality and gender. With more than 10 years of training in this area, Erin is accomplished in supporting leaders in difficult conversations around issues of equity and justice.

Prior to working at the University, Erin dedicated ten years of direct service to children, youth and families. She is a proud alum of UMD (Sociology with a concentration in Family Science) and faithful TERP.
Sociology
University of Maryland