Back to Faculty & Staff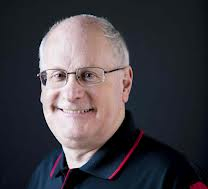 Download CV
James Hagberg
Professor, Kinesiology
Dr. James Hagberg has had a long and productive research career related to exercise and cardiovascular disease risk factors. His current research focuses on circulating adult stem cells that affect endothelial cell and vascular function.
Contact
SPH | Room 2134E
(301) 405-2487
Areas of Interest
Core Faculty
Cardiovascular Disease; Stem Cells; Diabetes; Vascular Function; Obesity
PhD
University of Wisconsin
MS
University of Wisconsin
BS
Carthage College
KNES260 Science of Physical Activity and Cardiovascular Health
KNES497 Senior Thesis - Physical Activity and the Obesity and Diabetes Epidemics
KNES711 Grant Writing and Professional Development
University of Maryland Distinguished Scholar Teacher
University System of Maryland Research Award
American College of Sports Medicine Citation Award
University of Maryland Graduate Mentor of the Year
University of Maryland Life Sciences Inventor of the Year
C Dash, K Makambi, T Taylor, J Hicks, M Mills, V Sheppard, E Dodson, V Watkins, D Mooney, JM Hagberg, LL Adams-Campbell. An Exercise Trial Targeting African-American Women with Metabolic Syndrome and at Increased Risk for Breast Cancer: The FIERCE Study. Cancer 124: 3355-3363, 2018.

JL Barber, WE Kraus, TS Church, JM Hagberg, PD Thompson, DB Bartlett, MW Beets, SN Blair, CP Earnest, KM Huffman, RQ Landers-Ramos, AS Leon, DC Rao, RL Seip, JS Skinner, CA Slentz, KR Wilund, C Bouchard, MA Sarzynski. Regular exercise decreases GlycA: a meta-analysis of 14 exercise interventions. Atherosclerosis 277:1-6, 2018.

RM Sapp, EE Spangenburg, JM Hagberg. Markers of aggressive play are similar among the top four divisions of English soccer over 17 seasons. J Sport Sciences 36: 1346-1354, 2018.

RM Sapp, DD Shill, C Dash, LL Adams-Campbell, JM Hagberg. Circulating microRNAs and endothelial cell migration are associated with fitness level and metabolis syndrome in postmenopausal African-American women. Physiol Reports 7: e14173, 2019.

RM Sapp, WS Evans, LE Eagan, CA Chesney, EM Zietowski, SJ Prior, SM Ranadive, JM Hagberg. Effects of moderate and high intensity exercise on circulating markers of endothelial integrity and activation in young healthy men. J Appl Physiol. 127: 1245-1256, 2019.

JM Hagberg. The Unfortunately Long Life of Some Retracted Biomedical Research Publications. J Appl Physiol. 128: 1381-1391, 2020.

RM Sapp, CA Chesney, LE Eagan, WS Evans, EM Zietowski, SJ Prior, JM Hagberg, SM Randadive. Circulating microRNA and artierial stiffness are altered following high intensity interval but not moderate intensity continuous exercise. Physiol Reports. 8:e14431, 2020.

RM Sapp, RQ Landers-Ramos, DD Shill, CB Springer, JM Hagberg. Sex-specific differences in blood-borne factors in physically inactive individuals are detrimental to endothelial cell functions. In Press: J Appl Physiol.

RQ Landers-Ramos, OA Addison, B Bemaer, LI Katzel, JB Blumental, JM Hagberg, SJ Prior. Circulating microparticles across chronic and acute cardiovascular diseases. Physiol Reports. 8: e14534, 2020.

J Won, AJ Alfini, LR Weiss, JM Hagberg, JC Smith. Greater semantic memory activation after training cessation in master athletes. In Press: J Aging Physical Activity.