Back to Faculty & Staff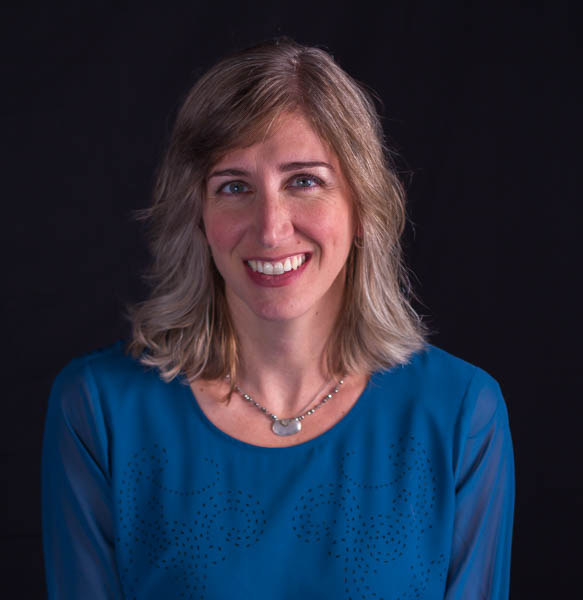 Download CV
Kirsten Stoebenau
Assistant Research Professor, Behavioral and Community Health
Dr. Stoebenau is a social and behavioral scientist with expertise in the social determinants of women's sexual and reproductive health in sub-Saharan Africa. In her work, Dr. Stoebenau draws on social theory and mixed-method approaches to examine how gender inequality and social and economic stratification influence relationships and families, and therefore, carry consequences for HIV risk, adolescent fertility and child wellbeing.
Contact
SPH | Room 1242W
(301 )314-2117
Departments/Units
Areas of Interest
Core Faculty
Women's Sexual and Reproductive Health; Social Stratification and Social Change; Gender Inequality and Health; Sub-Saharan Africa; HIV risk
Dr. Stoebenau has spent over 15 years addressing adolescent girls and young women's disproportionate risk to HIV. She served as the co-chair of a Working Group on Transactional Sex and HIV under the STRIVE research consortium. This group aimed to better understand and mitigate the role of transactional sex (informal sexual exchange relationships) in adolescent girls and young women's risk of HIV across sub-Saharan Africa.
She continues work in HIV prevention and treatment through collaborations with the University of Maryland, Baltimore's Institute of Human Virology. Dr. Stoebenau contributes to intervention development and evaluation of programs that work with community health workers to deliver HIV prevention and treatment services to vulnerable populations in Zambia.

More recently, she has begun to focus on the health impacts of the social stratification of union and family formation processes within the context of rising economic inequality across sub-Saharan Africa. In a project funded by the NICHD, she is using Demographic and Health Survey data to examine trends in the age at first marriage and first childbirth across socio-economic status. In addition, she is working with colleagues across the University on two projects in Nairobi, Kenya, in partnership with the African Population and Health Research Center. These projects aim to improve the measurement of marriage, and assess whether and how the "strength" of a marital relationship and the support of kin impacts women's and their children's health and wellbeing in Nairobi, Kenya.

Dr. Stoebenau is also a faculty associate with the Maryland Population Research Center. She comes to the University of Maryland from American University in Washington, D.C., where she was a Research Assistant Professor in the Center on Health, Risk and Society. Before that, she spent five years at the International Center for Research on Women (ICRW), an applied research institute addressing gender inequality across the globe.
B.S., Anthropology, 1995
Emory University
Ph.D., Population and Family Health Sciences, 2006
Johns Hopkins Bloomberg School of Public Health
HLTH 471 Women's Health
HLTH 302 Methods of Community Health Assessment
National Institute for Child Health and Human Development, R01, Project Title: Kinship, Nuptiality, and Child Health Outcomes in Low-Income Urban Area; Role: Senior Co-I, 2020-2025


National Institute for Child Health and Human Development, R03, Project Title: Trends in the Stratification of Premarital Childbirth;
Role: PI, 2019-2021

University of Maryland Catalyst Fund, Project title: Improving measures of marriage in sub-Saharan Africa to address women's and children's health outcomes; Role: PI, 2019-2021
2020: Kyegombe, N., Meiksin, R., Wamoyi, J., Heise, L., Stoebenau, K. and Buller, A.M.. "Sexual health of adolescent girls and young women in Central Uganda: exploring perceived coercive aspects of transactional sex." Sexual and Reproductive Health Matters, 28(1). 

2019: Kirsten Stoebenau, Nambusi Kyegombe, Jeffrey B. Bingenheimer, Ismael Ddumba-Nyanzi, and Josephine Mulindwa. Developing experimental vignettes to identify gender norms associated with transactional sex for adolescent girls and young women in Central Uganda. Journal of Adolescent Health, 64(4), S60-S66.

2019: Joyce Wamoyi, Meghna Ranganathan, Nambusi Kyegombe and Kirsten Stoebenau. Improving the Measurement of Transactional Sex in sub-Saharan Africa: A Critical Review. JAIDS. 80:4, 367 - 374, 2019.

2018: Kirsten Stoebenau, Joyce Wamoyi, Annie Holmes, Nambusi Kyegombe, Meghna Ranganathan and Lori Heise; with contributions from Holly Prudden and Natalia Bobrova. "Transactional sex and HIV risk: From analysis to action," STRIVE and UNAIDS Reference Document, Geneva.

2017: Neetu A. John, Kirsten Stoebenau, Samantha Ritter, Jeffrey Edmeades. Gender Socialization during Adolescence in Low and Middle Income Countries: Conceptualization, influences and outcomes. Innocenti Discussion Paper 2017-01, UNICEF Office of Research – Innocenti, Florence.

2016: Joyce Wamoyi, Kirsten Stoebenau, Tanya Abramsky, Natalia Bobrova and Charlotte Watts: "Transactional sex and risk for HIV infection in sub-Saharan Africa: a systematic review and meta-analysis." Journal of the International AIDS Society (19) 20992.

2016: Kirsten Stoebenau, Lori Heise, Joyce Wamoyi and Natalia Bobrova: "Revisiting the Understanding of 'transactional sex' in sub-Saharan Africa: A review and synthesis of the literature." Social Science & Medicine (168) 186-197.

2016: Jeffrey B. Bingenheimer, and Kirsten Stoebenau. "The Relationship Context of Adolescent Fertility in Southeastern Ghana." International Perspectives on Sexual and Reproductive Health, 42(1) 1-12.

2013: Kirsten Stoebenau, Rama Nair, Valérie Rambeloson, Ghislain Rakotoarison, Violette Razafintsalama and Ronald Labonté: "Consuming Sex: The association between modern goods, lifestyles and sexual behaviour among youth in Madagascar," Globalization and Health, 9:13 (11 May 2013).

2011: Kirsten Stoebenau, Stephanie A Nixon, Clara Rubincam, Samantha Willan, Yanga ZN Zembe, Tumelo Tsikoane, Pius T Tanga, Haruna M Bello, Carlos F Caceres, Loraine Townsend, Paul G Rakotoarison and Violette Razafintsalama, "More than just talk: The framing of transactional sex and its implications for vulnerability to HIV in Lesotho, Madagascar and South Africa." Globalization and Health, 7:34 (30 September 2011).