Back to Faculty & Staff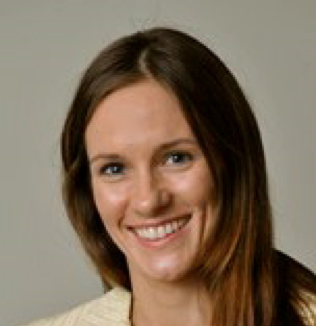 Download CV
Marie Thoma
Assistant Professor, Family Science
Marie Thoma is an Assistant Professor in the Department of Family Science at the University of Maryland School of Public Health. She received her PhD from the Department of Population, Family, and Reproductive Health and her MHS from the Department of Biostatistics at the Johns Hopkins Bloomberg School of Public Health (JHSPH). Dr. Thoma's research focuses on population-based methodologies for assessing reproductive and perinatal health in the U.S. and internationally.
Contact
SPH | Room 1142
(301) 405-4012
Departments/Units
Areas of Interest
Reproductive Health; Perinatal Health; Maternal Health; Infant Health; Epidemiology
PhD, Population, Family, and Reproductive Health, 2010
Johns Hopkins Bloomberg School of Public Health
MHS, Biostatistics, 2010
Johns Hopkins Bloomberg School of Public Health
FMSC 310 Maternal Child and Family Health
FMSC 612 Reproductive and Perinatal Epidemiology
Thoma, Marie E., Fledderjohann, Jasmine, Cox, Carie, Kantum Adageba, Rudolph. "Biologic and Social Aspects of Human Infertility: A Global Perspective." In Oxford Encyclopedia of Sexual and Reproductive Health. Ed. Andreea Creanga and Amy Tsui. New York: Oxford University Press, forthcoming.

MacDorman M, Thoma ME, DeClercq E. Improving US maternal mortality reporting by analyzing literal text on death certificates, United States, 2016-2017. PLoS One. 2020 Oct 28;15(10):e0240701.
Gleason JL, Shenassa ED, Thoma ME*. Stressful life events, the incidence of infertility, and the moderating effect of maternal responsiveness: a longitudinal study. J Dev Orig Health Dis. 2020 Aug 3:1-9.

Vafai Y, Thoma ME, Steinberg JR. The effect of timing of depression onset on first teenage pregnancy experience. J Adolesc Health. 2020 Apr 5. [PMID: 32268997].

Thoma ME, Brotman RM, Gray RH, Sewankambo NK, Wawer MJ. Risk and protective factors associated with BV chronicity among women in Rakai, Uganda. Sex Transm Infect. 2020 Aug;96(5):380-386. [PMID: 31601641].

Thoma ME, Drew LB, Hirai A, Kim T, Fenelon A, Shenassa E. Black-White Disparities in Preterm Birth: Geographic, Social, and Health Determinants. Am J Prev Med. 2019 Nov;57(5):675-686. Epub 2019 Sep 25. [PMID: 31561920].

Drew L, Mittal M, Thoma M, Harper C, Steinberg J. Multiple Types of Intimate Partner Violence and Effectiveness Level of Contraceptive Selection Post-Abortion. J Women's Health (Larchmt). 2019 Nov 14. [PMID: 31721639].

Thoma ME, Rossen LM, De Silva DA, Warner M, Simon AE, Moskosky S, Ahrens KA. Beyond birth outcomes: Interpregnancy interval and injury-related infant mortality. Paediatr Perinat Epidemiol. 2019 Sep 12. [PMID: 31512273]
Loyola Briceno AC, Ahrens KA, Thoma ME, Moskosky S. Availability of Services Related to Achieving Pregnancy in U.S. Publicly Funded Family Planning Clinics. Women's Health Issues. 2019 Sep 4.

De Silva DA, Thoma ME. The association between interpregnancy interval and severe maternal morbidities using revised national birth certificate data: A probabilistic bias analysis. Paediatr Perinat Epidemiol. 2019 Jun 23.