Back to Faculty & Staff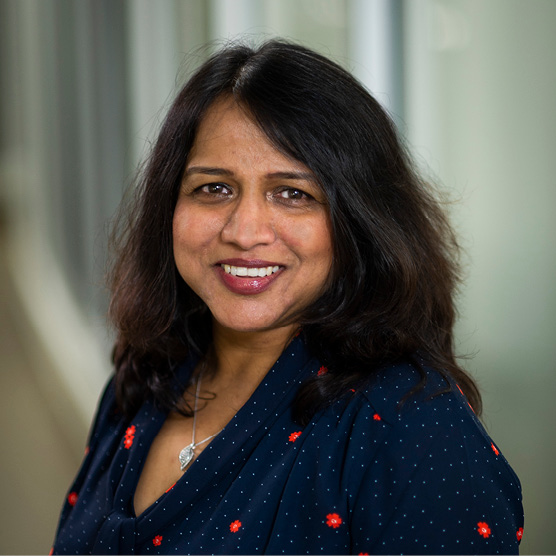 Download CV
Mona Mittal
Associate Professor, Family Science
Mona Mittal is an Associate Professor in the Department of Family Science, School of Public Health, at the University of Maryland (UMD), College Park. She received her PhD in Marriage and Family Therapy from Texas Tech University and a Masters in Clinical Investigation from the University of Rochester. She is Core Faculty for the UMD's Center for Health Families, provides mental health services to individuals, couples, and families, Affiliate Faculty for the UMD's Prevention Research Center, focuses on LGBTQ+ mental health, and UMD's Population Research Center, produces and promotes population-related research.
Contact
SPH | Room 1142X
(301) 405-7937
Departments/Units
Areas of Interest
Core Faculty
Dr. Mittal is engaged in prevention and intervention research focused on mental health and traumatic stress, particularly interpersonal violence, and sexual and reproductive health outcomes among populations that experience health inequities. Dr. Mittal has been the lead or co-investigator on several prevention and intervention studies aimed at reducing HIV-related disparities among cisgender people of color and sexual and gender minority populations. In 2009, Dr. Mittal received an NIH-NIMH Mentored Career Development Award (K01) to test an integrated intervention to reduce risk for HIV and interpersonal violence among women. She has recently completed the evaluation of another integrated intervention on interpersonal violence, substance use, and HIV (SAVA syndemic) among African American heterosexual couples (5R03DA044866). She is currently leading a qualitative study to further understand intersectional stigma and mental-health related barriers to engagement in care among Black sexual minority men living with HIV. In addition, Dr. Mittal is collaborating with U.S. and international researchers to further her program of research and promote capacity building in global mental health and traumatic stress.
MA, Clinical Investigation, 2015
University of Rochester Medical Center, Rochester, NY
PhD, Marriage and Family Therapy, 2002
Texas Tech University, Lubbock, TX
MA, Social Work, 1998
Tata Institute of Social Sciences (TISS), India
BS, Home Science, 1996
Lady Irwin College, Delhi University, India
FMSC698A Advanced Topics in Family Science- Trauma and Addictions in Family Life
FMSC652 Psychopathology and Diagnosis in the Family System
FMSC658 Supervised Clinical Practice of Marriage and Family Therapy
FMSC431 Family Crises, Emergencies, and Interventions
Davis, T. L., Mittal, M., Oragwu, A., Wang, M. Q., & Boekeloo, B. (2022). Examining HIV diagnosis and linkage to PrEP prescription among members at an integrated health system in the southeast United States. AIDS and Behavior.
Dyer, T., Turpin, R., *Hawthorne, D. J., *Jain, V., *Sayam, S., &. Mittal, M (2022). Sexual risk behavior and Lifetime HIV Testing: The Role of Adverse Childhood Experiences. International Journal of Environmental Research and Public Health.
Slopen, N., Zhang, J., Urlacher, S. S., DeSilva, G., & Mittal, M. (2018). Maternal experiences of intimate partner violence and C-reactive protein levels in young children in Tanzania. SSM- Population Health, 6, 107-115.
#Mittal, M. & Fish, J. (2021). Mental health providers during COVID-19: Essential to the U.S. Public Health Workforce and in Need of Support. Public Health Reports. #Equal Contributors.
*Porter, S. C., & Mittal, M. (2020). Safer sex self-efficacy among women with experiences of IPV. Journal of Interpersonal Violence.
Stockman, J.K., Hayashi, H.D., Barnes, R. F.W., Al-Rousan, T., Semple, S. S., Mittal, M., Zians, J., Patterson, T. L. (2020). Recent partner violence, sexual relationship power, and STIs among women who use methamphetamine: Does type of sexual partner matter? Journal of Urban Health.
*Drew, L. B., Mittal., M., Thoma, M., Harper, C. C., Steinberg, J. (2019) Intimate Partner Violence and Effectiveness Level of Contraceptive Selection Post-Abortion. Journal of Women's Health.
Mittal, M., *Resch, K., Nichols-Hadeed, C. A., Thompson Stone, J., Thevenet-Morrison, K., Faurot, C., & Cerulli, C. (2018). Examining associations between strangulation and depressive symptoms in women with intimate partner violence histories. Violence and Victims, 33 (6), 1072-1087.
Trabold,  N., McMohan,  J.,  Whitney,  S.,  Alsobrooks,  S.,  & Mittal.,  M.  (2018). A systematic review of intimate partner violence interventions: State of the field and implications for practitioners. Trauma, Violence, and Abuse.