Back to Faculty & Staff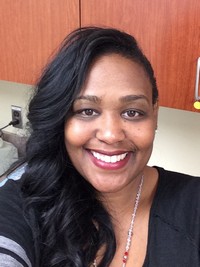 Download CV
Rhonda Washington-Lewis
Clinical Research Manager | Lab Instructor
Rhonda started her career at DOD Walter Reed Army Medical Center in the MRI department assisting in research for soldiers with traumatic brain injuries. She worked at NIH/NIAID on vaccine development and AIDS therapeutic treatment for 7yrs. She then joined UMD in 2014 working on a NIH/NIDA smoking cessation clinical trial in BCH. Rhonda is currently working as Clinical Research Manager in the PHAB Lab where she has worked since 2016.
Contact
SPH | Room 2375
(301) 405-9416
Areas of Interest
Core Faculty
Vaccines; Infectious Diseases; Clinical Trials; Aerobiology; Mental Health  
Associates in Psychology
PG Community College 
MIEH325 Introduction to Clinical Research Methods
Merit Award (NIAID)
NIAID Director's Award
Performance Award (NIAID and Walter Reed)
Zhu S, Jenkins S, Addo K, Heidarinejad M, Romo SA, Layne A, Ehizibolo J, Dalgo D, Mattise NW, Hong F, Adenaiye OO, Bueno de Mesquita JP, Albert BJ, Washington-Lewis R, German J, Tai S, Youssefi S, Milton DK, Srebric J. (2020). Ventilation and laboratory confirmed acute respiratory infection (ARI) rates in college residence halls in College Park, Maryland. Environment International. Feb;137
Ledgerwood JE, Wei CJ, Hu Z, Gordon IJ, Enama ME, Hendel CS, McTamney PM, Pearce MB, Yassine HM, Boyington JC, Bailer R, Tumpey TM, Koup RA, Mascola JR, Nabel GJ, Graham BS; VRC 306 Study Team. DNA priming and influenza vaccine immunogenicity: two phase 1 open label randomised clinical trials. Lancet Infect Dis. 2011 Dec;11(12):916-24. doi: 10.1016/S1473-3099(11)70240-7. Epub 2011 Oct 3. PMID: 21975270; PMCID: PMC7185472.
VRC 306 Study Team:
Sarah Hubka, LaSonji Holman, Laura Novik, Pamela Costner, Kathy Zephir, Floreliz Mendoza, Jamie Saunders, Brenda Larkin, Diane Johnson, Nina Berkowitz, Brandon Wilson, Sandra Sitar, Olga Vasilenko, Yesenia Merino, Joseph Casazza, Trishna Goswami, Raymond Cruz, Niraj Desai, Sheryl Young, Uzma Sarwar, Charla Andrews, Phillip Gomez, Becky Sheets, Judy Stein, Galina Yamshchikov, Hope Decederfelt, Judith Starling, LaChonne Stanford, Rhonda Washington-Lewis, Kathy Rhone, Hanne Andersen, Phyllis Zaia
Ledgerwood JE, Hu Z, Gordon IJ, Yamshchikov G, Enama ME, Plummer S, Bailer R, Pearce MB, Tumpey TM, Koup RA, Mascola JR, Nabel GJ, Graham BS; VRC 304 and VRC 305 Study Teams. Influenza virus h5 DNA vaccination is immunogenic by intramuscular and intradermal routes in humans. Clin Vaccine Immunol. 2012 Nov;19(11):1792-7. doi: 10.1128/CVI.05663-11. Epub 2012 Sep 5. PMID: 22956656; PMCID: PMC3491556.
VRC 304 and VRC 305
Study Teams: LaSonji Holman, Laura Novik, Pamela Costner, Brenda Larkin, Cynthia Starr Hendel, Diane Johnson, Sandra Sitar, Olga Vasilenko, Joseph Casazza, Trishna Goswami, Raymond Cruz, Charla Andrews, Phillip Gomez, Rebecca Sheets, Hope Decederfelt, Judith Starling, LaChonne Stanford, Rhonda Washington-Lewis