Back to Faculty & Staff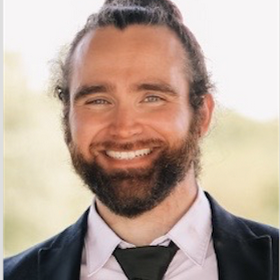 Ronald L. Mower
Lecturer, Kinesiology
Dr. Ron Mower is a Lecturer in the Department of Kinesiology, Physical Cultural Studies program. Earning both a B.S. and PhD from the department, his research and teaching are generally focused around critical examinations of social injustice within sport, physical culture and society. An avowed anti-racism educator, Ron seeks to develop students' capacities for collaborative dialogue and critical self-awareness leading to empathetic action and equitable social change.
Areas of Interest
Adjuncts and Affiliates
Social Justice and Sport Activism; Racial and Ethnic Studies in Sport and Society; Qualitative Participatory Ethnography; Sport for Development and Peace; Critical Pedagogy
PhD, Kinesiology, 2014
University of Maryland, College Park
MA, Sport Management, 2008
University of Memphis
BA, Kinesiology, 2006
University of Maryland, College Park
KNES225 Hoop Dreams: Black Masculinity & Sport
KNES346 Sport for Development
KNES485 Sport & Globalization
KNES497 Kinesiology Senior Thesis
SUNY Research Development Grant, SUNY Research Foundation, 2016-2017
Ann G. Wylie Dissertation Fellowship, UMD Department of Kinesiology, 2013
F. Daniel Wagner Teaching Award, UMD Department of Kinesiology, 2012
Dr. James W. Longest Memorial Award for Social Science Research, University of Maryland, 2012
University of Maryland Distinguished Teaching Assistant Award, 2010
Mower, R., Bustad, J., & Andrews, D. (2018). Confronting America: Black Commercial Aesthetics, Athlete Activism, and the Nation Reconsidered. In P. Dolan & J. Connolly (Eds.), Sport and National Identities: Globalization and Conflict. Routledge Research in Sport, Culture and Society Series.

Bustad, J., & Mower, R. (2017). Welcome to the factory: College athletes and corporatized recruiting. In R. K. White (Ed.), Sport in the Neoliberal University. Rutgers University Press.

Mower, R. (2016). Sport in the global marketplace. In M. Nagel and R. Southall (Eds.), Introduction to Sport Management: Theory and Practice (2nd ed.). Dubuque, IA: Kendall Hunt.

Mower, R., Andrews, D. & Rick, O. (2014). Football and 'ghettocentric' logics: The NFL's essentialist mobilization of black bodies. In Z. Furness and T. Oates (Eds.), The NFL: Critical/Cultural Perspectives. Temple University Press.