Back to Faculty & Staff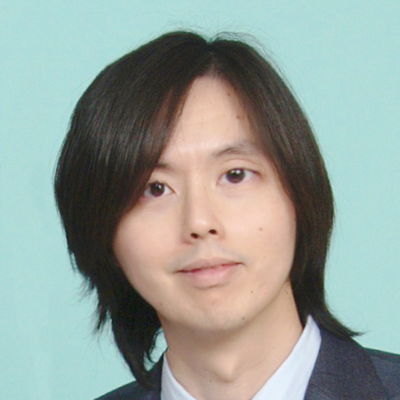 Sheldon Tai
Assistant Research Professor
Sheldon Tai, PhD, is a virologist with a veterinary background. He engaged in research of herpesvirus, HIV, influenza virus, SARS-CoV-2, and has special interests in viral replication, transmission, host-pathogen interactions, and their roles in pathogenesis. In the Public Health Aerobiology Laboratory (PHAB Lab), Dr. Tai leads the virology team who process biological specimens, characterize respiratory viruses in the exhaled breath aerosols, and help develop and validate new air sampling technologies.
Contact
SPH Building, Room 2234FF
3014055243
Departments/Units
Areas of Interest
Core Faculty
Post Doctoral Fellow, Simon Fraser University
Visiting Fellow, National Cancer Institute - National Institutes of Health
PhD, Comparative Medicine and Integrative Biology, Michigan State University
BVM, National Taiwan University
Qian J, Dong Q, Chun K, Zhu D, Zhang X, Mao Y, Culver JN, Tai S, German JR, Dean DP, Miller JT, Wang L, Wu T, Li T, Brozena AH, Briber RM, Milton DK, Bentley WE, Hu L. 2023. Highly stable, antiviral, antibacterial cotton textiles via molecular engineering. Nat Nanotechnol 18:168–176.
Lai J, Coleman KK, Tai S-HS, German J, Hong F, Albert B, Esparza Y, Srikakulapu AK, Schanz M, Maldonado IS, Oertel M, Fadul N, Gold TL, Weston S, Mullins K, McPhaul KM, Frieman M, Milton DK. 2022. Exhaled Breath Aerosol Shedding by Highly Transmissible Versus Prior SARS-CoV-2 Variants. Clin Infect Dis ciac846.
Adenaiye OO, Lai J, Bueno de Mesquita PJ, Hong F, Youssefi S, German J, Tai SHS, Albert B, Schanz M, Weston S, Hang J, Fung C, Chung HK, Coleman KK, Sapoval N, Treangen T, Berry IM, Mullins K, Frieman M, Ma T, Milton DK. 2022. Infectious Severe Acute Respiratory Syndrome Coronavirus 2 (SARS-CoV-2) in Exhaled Aerosols and Efficacy of Masks During Early Mild Infection. Clin Infect Dis 75:e241–e248.
Kim S, Ryu H, Tai S, Pedowitz M, Rzasa JR, Pennachio DJ, Hajzus JR, Milton DK, Myers-Ward R, Daniels KM. 2022. Real-time ultra-sensitive detection of SARS-CoV-2 by quasi-freestanding epitaxial graphene-based biosensor. Biosens Bioelectron 197:113803.
Hines SE, Tai S, German J, Chen H, Madden M, Lulaj E, Tong C, Apte M, Herman S, Birrell A, Milton DK, McDiarmid MA. 2020. Halo Respirator Assessment of Reprocessing and Cleaning (ARC). Journal of the International Society for Respiratory Protection 37:1–13.
Tai S-HS, Hearn C, Umthong S, Agafitei O, Cheng HH, Dunn JR, Niikura M. 2017. Expression of Marek's Disease Virus Oncoprotein Meq During Infection in the Natural Host. Virology 503:103–113.
Tai S-HS, Holz C, Engstrom MD, Cheng HH, Maes RK. 2016. In vitro characterization of felid herpesvirus 1 (FHV-1) mutants generated by recombineering in a recombinant BAC vector. Virus Res 221:15–22.
Tai S-HS, Agafitei O, Gao Z, Liggins R, Petric M, Withers SG, Niikura M. 2015. Difluorosialic acids, potent novel influenza virus neuraminidase inhibitors, induce fewer drug resistance-associated neuraminidase mutations than does oseltamivir. Virus Res 210:126–132.
Nikolaitchik OA, Dilley KA, Fu W, Gorelick RJ, Tai S-HS, Soheilian F, Ptak RG, Nagashima K, Pathak VK, Hu W-S. 2013. Dimeric RNA recognition regulates HIV-1 genome packaging. PLoS Pathog 9:e1003249.
Tai SHS, Niikura M, Cheng HH, Kruger JM, Wise AG, Maes RK. 2010. Complete genomic sequence and an infectious BAC clone of feline herpesvirus-1 (FHV-1). Virology 401:215–227.