Advancing Big Data Methods in Population Health to Improve Health Equity
We are a collaborative of faculty, trainees, and students from universities across the US committed to advancing theories, methods, and findings related to the use of Big Data for health equity research.
Office Phone Number: TBD
Email: ttxn@umd.edu
The Big Data for Health Equity collaborative investigates the impact of the social, cultural and built environment on health disparities and identifies levers for change. One theme of our research has been the measurement of area-level racial attitudes and quantifying its impact on health using both machine learning algorithms and qualitative approaches. An overarching objective of the group is to provide a formal space for training, mentorship, and collaboration.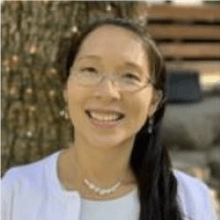 Thu Nguyen, ScD, MSPH is an associate professor in the Department of Epidemiology and Biostatistics at the University of Maryland School of Public Health. She is an epidemiologist whose research focuses on the impact of modifiable social factors on minority health and health disparities. Dr. Nguyen uses a variety of different data sources (including Big Data) and approaches (including quantitative and qualitative research methods) to advance our understanding of social determinants of health. She is the principal investigator of a National Institutes of Health Pathway to Independence Award to create a novel state and county-level indicator of racial attitudes and bias using Twitter data and to examine its associations with birth outcomes and racial/ethnic disparities in birth outcomes. Dr. Nguyen received her BA in Human Biology from Stanford University, her MSPH in Epidemiology from UNC Gillings School of Global Public Health, and her ScD in Social Epidemiology from the Harvard T.H. Chan School of Public Health.
Amani M. Allen is an associate professor of community health sciences and epidemiology at the University of California, Berkeley, School of Public Health. Her broad research interest is to integrate concepts, theories and methods from epidemiology and the social and biomedical sciences to examine racial inequalities in health as they exist across populations, across places and over the life course. Dr. Allen considers herself to be more "exposure" than "outcomes" focused, which is consistent with her interests in examining social factors such as "race" and "socioeconomic position" as exposures that serve as the foundation for the creation and preservation of health disparities across a number of outcomes. She is interested in how these social exposures determine life experiences and opportunities differently for different social groups and how those differences become embodied and impact mental and physical health and well-being. Dr. Allen's work employs a mix of quantitative and qualitative data for understanding racial health disparities, informing the measurement of social determinants and addressing concerns related to internal validity challenges in health disparities research. Dr. Allen has published in top scientific journals including the American Journal of Public Health, American Journal of Preventive Medicine, Annals of Epidemiology, Psychoneuroendocrinology–where her paper examining racial discrimination, educational attainment and biological dysregulation among African American women was named Editor's Choice (2019), and Annals of the New York Academy of Sciences where her recent paper examining racial discrimination, superwoman schema, and allostatic load among African-American women was highlighted as the cover feature. Dr. Allen and her work have been featured on NPR, CBSNews, BlackPress USA, the Urban League, Essence Magazine, US News & World Report, The Guardian, SF Chronicle, The Atlantic, WebMD, CNN, and MSNBC, among others.
Shaniece Criss, ScD, MPH, MPA is a health science faculty member at Furman University and a community-engaged qualitative researcher addressing health equity and health communication. Dr. Criss is an elected official on Travelers Rest City Council and serves on the board of directors for Prisma Health, the largest not-for-profit health organization in South Carolina serving more than 1.2 million patients annually. Recently, she was recognized as one of eleven leaders from across the state with the "Women Vision SC" Award from ETV. With a passion to implement effective interventions and policies, she earned her doctorate from Harvard T.H. Chan School of Public Health and Master of Public Administration from Harvard Kennedy School of Government, where she was awarded a Presidential Public Service Fellowship. She has a Master of Public Health from Emory University and an undergraduate degree in communication from Oglethorpe University. As a public health practitioner, Dr. Criss served as producer and host for a national television show for the Ministry of Health in Guyana during her Peace Corps service. She also held positions at ICF International, Centers for Disease Control, and CNN.
M. Maria Glymour, ScD MS is a professor in the Department of Epidemiology and Biostatistics at the University of California, San Francisco. Her research focuses on health inequalities, healthy cognitive aging, and particularly time-varying life course determinants of stroke and dementia (Alzheimer's, vascular, and mixed etiologies) risk in late life. To this goal, she has drawn on both design and data innovations, in particular applying instrumental variables (IV), difference-in-difference, and multilevel models to novel data linkages to evaluate causal hypotheses. Her work emphasizes new insights that can be gained by linking data from multiple levels and sources, e.g., administrative records on social and health policy with individual-level records on health outcomes. Much of this research evaluates recent improvements in research methods to help address causal inference challenges related to dementia, including confounding, mediation, and measurement error issues. She was trained as a social epidemiologist, served as co-editor of the 2nd edition of the Social Epidemiology textbook and has
published extensively about life course socioeconomic factors that influence healthy aging. Dr. Glymour has a strong research track record, with both federal and foundation funding, and over 200 peer-reviewed publications, invited editorials or commentaries, and several substantive and methodological book chapters.
Gilbert C. Gee, Ph.D., is a professor in the Department of Community Health Sciences at the Fielding School of Public Health at UCLA. He received his bachelor's degree in neuroscience from Oberlin College, his doctorate in Health Policy and Management from Johns Hopkins University, and post-doctoral training in sociology from Indiana University. His research focuses on the social determinants of health inequities of racial, ethnic, and immigrant minority populations using a multi-level and life course perspective. A primary line of his research focuses on conceptualizing and measuring racial discrimination, and in understanding how discrimination may be related to illness. He has also published more broadly on the topics of stress, neighborhoods, immigration, environmental exposures, occupational health and Asian American populations.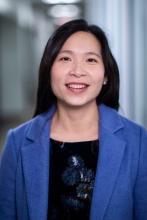 Quynh Nguyen, PhD MSPH is an associate professor of epidemiology and biostatistics at the University of Maryland School of Public Health, College Park, MD. Dr. Nguyen is a social epidemiologist focusing on contextual and economic factors as they relate to health. She has extensive experience using numerous national and international population-based health surveys to examine social and economic predictors of health and to quantify national and international patterns in health disparities. Her current research program focuses on creating and validating neighborhood indicators constructed from nontraditional Big Data sources such as social media data and Google Street View images. She received a K01 career development grant through the Big Data to Knowledge Initiative (BD2K) and an R01 from the National Library of Medicine to pursue this research program (K01ES025433; R01LM012849).
April Bell, PhD, MPH is a postdoctoral fellow at the California Preterm Birth Initiative at the University of California, San Francisco. Dr. Bell obtained her PhD in Epidemiology from the Indiana University School of Public Health at Bloomington. She obtained her MPH with a dual concentration in Epidemiology and Social andBehavioral Sciences from Indiana University School of Medicine and her BA in Human Biology from Stanford University. Dr. Bell's research is focused on decreasing reproductive health inequities among BIPOC youth by addressing the impacts of societal and structural biases on adverse birth outcomes, sexually transmitted infections, HIV acquisition, abortion access, and unintended pregnancy. Having worked extensively in both the US and across sub-Saharan Africa, she is interested in using both quantitative and qualitative methodologies, including digital storytelling, to bridge the expanse between US and African settings. She is Certified in Public Health and a Certified Clinical Research Professional. Dr. Bell is also a Governing Councilor for the Sexual and Reproductive Health Section of the American Public Health Association. Other professional affiliations include the Society of Family Planning, Delta Omega Honorary Society in Public Health and the Society for Epidemiologic Research.
Dina Huang, PhD is a quantitative epidemiologist focusing on social and environmental stressors that are related to cardiovascular outcomes. She is interested in utilizing Big Data as a tool in public health research. She has extensive experience in natural language processing (NLP).
Keunbok Lee, PhD, is a postdoctoral fellow at the Department of Epidemiology and Biostatistics at the University of Maryland School of Public. His primary interest is the association between social networks dynamics and health inequality. Particularly, his research focuses on quantifying dynamics and multifocal meanings of social relationships and examining the associations between social inequality, social networks, and health. He received his BA in East Asian History and sociology from Yonsei University in South Korea and his PhD in Sociology from the Department of Sociology at the University of California at Berkeley.
Heran Mane is a data scientist. In 2020, she embarked on a career in data analysis when she enrolled in a data science certification program at George Washington University. She transitioned into a data analysis career after working for more than 10 years in the restaurant industry. She began as a hostess and worked her way up to the board of directors, where she learned how important data is and how misleading it can be when we fail to control for biases. Currently, she is applying her data analysis training and real-world experience in multiple research programs that leverage data analysis to reveal biases in public health. As an undergraduate, she studied biology and psychology at Lindsey Wilson College.
Eli Michaels is a 4th-year PhD student in Epidemiology. She is passionate about integrating theory from across the social sciences with epidemiologic methods to measure racism at different social levels and estimate its effects on racial health inequities in the United States. She is particularly interested in using big data to measure area-level racial prejudice and examining biopsychosocial pathways to health. Prior to starting her PhD, she completed her BA in Sociology and Feminist and Gender Studies at Colorado College and her MPH in Health and Social Behavior at UC Berkeley. When she's not debugging R code, Eli enjoys rock climbing, running, and cooking.
Marina Yue, MS, is a data analyst in the School of Public Health at UMD College Park. She obtained her MA from Vanderbilt University in Data Science. She has a deep-rooted passion for applying data science to solve people's problems and make their lives better. She has developed an expanding range of skill sets around big data and statistical analysis, natural language processing and the development of predictive models. Currently, her projects are focusing on social media data analysis and digital image processing to examine the associations with people's health outcomes.
Area-level racial sentiment and biomarkers of allostatic load
Development of deep learning model to detect expressed racial prejudice from Twitter data
Using time of race-related events to investigate how changes in racial attitudes and racial bias are associated with changes in adverse birth outcomes.
Nguyen, T.T., Criss, S., Michaels, E.K., Cross, R.I., Michaels, J.S., Dwivedi, P., et al. (2021). Progress and push-back: How the killings of Ahmaud Arbery, Breonna Taylor, and George Floyd impacted public discourse on race and racism on Twitter. SSM - Population Health, 15, 100922. https://doi.org/10.1016/j.ssmph.2021.100922
Criss S, Nguyen TT, Norton S, Virani I, Titherington E, Tillmanns EL, Kinnane C, Maiolo G,  Kirby AB,  Gee GC. Advocacy, Hesitancy, and Equity: Exploring U.S. Race-Related Discussions of the COVID-19 Vaccine on Twitter. International Journal of Environmental Research Public Health. 2021,18,5693 https://doi.org/10.3390/ijerph18115693
Nguyen TT, Huang D, Michaels EK, Glymour MM, Allen AM, Nguyen QC. Evaluating associations between area-level Twitter-expressed negative racial sentiment, hate crimes, and residents' racial prejudice in the United States. Social Science & Medicine – Population Health. 2021;13:100750. https://doi.org/10.1016/j.ssmph.2021.100750
Thomas MD, Michaels EK, Darling-Hammod S, Nguyen TT, Glymour MM, Vittinghoff E. Whites' county-level racial bias, COVID-19 rates, and racial inequities in the United States. Int. J. Environ. Res. Public Health. 2020.https://doi.org/10.3390/ijerph17228695
Nguyen TT, Criss S, Dwivedi P, Huang D, Keralis J, Hsu E, Phan L, Nguyen LH, Yardi I, Glymour MM, Allen AM, Chae DH, Gee GC, Nguyen QC. Exploring U.S. Shifts in Anti-Asian Sentiment with the Emergence of COVID-19. Int. J. Environ. Res. Public Health 2020, 17, 7032. https://doi.org/10.3390/ijerph17197032
Darling-Hammond S, Michaels EK, Allen AM, Chae DH, Thomas MD, Nguyen TT, Mujahid MM, Johnson RC. After "The China Virus" Went Viral: Racially Charged Coronavirus Coverage and Trends in Bias Against Asian Americans. Health Education & Behavior. September 2020. doi:10.1177/1090198120957949 https://doi.org/10.1177/1090198120957949
Nguyen TT, Adams N, Huang D, Glymour MM, Allen AM, Nguyen QC. The Association Between State-Level Racial Attitudes Assessed From Twitter Data and Adverse Birth Outcomes: Observational Study. JMIR Public Health Surveill. 2020 Jul 6;6(3):e17103. doi: 10.2196/17103. PubMed PMID: 32298232.https://doi.org/10.2196/17103