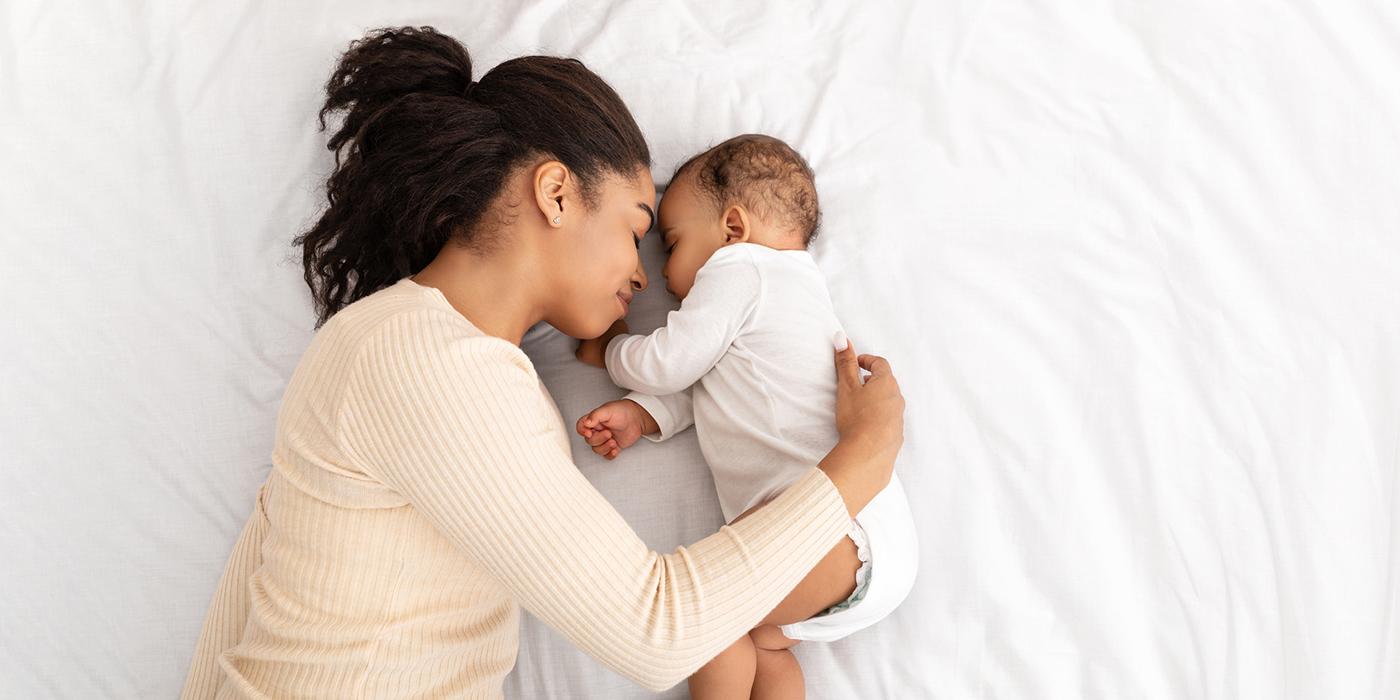 New parents may soon have a reliable and easy way to find information to guide them through the uncertainty of caring for a new baby—a chatbot named Rosie. 
With a $3.7 million grant (R01) from the National Institutes of Health, Epidemiology Associate Professor Quynh Nguyen (principal investigator) and Behavioral and Community Health Assistant Professor Elizabeth Aparicio (co-principal investigator) will develop this tech-enabled tool that they hope can reduce post-partum depression among new moms and improve infant health.  
The chatbot, dubbed "Rosie," after the robot assistant in the animated sitcom The Jetsons, can answer over 400 questions pertaining to infant health in the first year of life and provide vulnerable moms with accurate information the moment they need it. 
"The name calls to mind a friendly helper that can assist you," Nguyen said. "Rosie is right there when you need her."
Nguyen and Aparicio say the chatbot will provide information that is immediate, individualized and accurate, eliminating the need for parents to go down a Google rabithole and become overwhelmed or potentially misled by the resources they find. The building and development of Rosie is an open source project, meaning other people will be able to access and use it.  And, unlike services like Amazon's Alexa, the researchers are working to make sure that information isn't collected by for-profit companies.
"A chatbot is a way to scale out and also to personalize what moms are getting for health information," Nguyen said. "It'll only return what she requests, so like if she says 'what does a fever look like in my baby,' or 'what immunizations does my baby get for visit 5,' then the chatbot will return just what she's asking for."
Aparicio is a professor of behavior and community health who specializes in community engagement and Nguyen, a professor in epidemiology and biostatistics, say nothing like this is really being done nationwide, in part because of the interdisciplinary nature of the approach.
"It takes collaboration between someone who's in the community, it takes somebody who can build the chatbot because it takes computer science programming, and it takes a public health perspective to try to see what outcomes could be moved," Nguyen said. "So you really do have to have an interdisciplinary team to carry out this project and not be siloed, and interdisciplinary teams are still more rare than not."
Jordan Lee Boyd-Graber, associate professor of computer science, and Xin He, associate professor of epidemiology and biostatistics, round out the interdisciplinary UMD research team. 
Both mothers themselves, Nguyen and Aparicio say they remember feeling a little lost in the first months after giving birth. They came up with the idea for Rosie while discussing the stressors of new parenthood over coffee.
"Having gone through pregnancy, you get a lot of doctor's visits, but after you have your baby, you have basically no support," Nguyen said. "But people just assume that you know what to do."
Aparicio's children are 8 and 10 now, but she says she could have benefitted from a service like Rosie.
"You're up in the middle of the night, like many new parents are, and you're really tired, you don't necessarily want to wake someone up with this question, but it's something that you want to have the answer to," she said. "I can remember it like it was yesterday, those times in the middle of the night where you're just really stressed out and feel so alone and tired."
Rosie is also programmed to recognize if someone is exhibiting signs of postpartum anxiety or depression—if they are, she'll push out a message that offers advice for what to do in that moment. And, the researchers will contact that person and intervene.
"We don't want people to feel alone or unconnected in those moments," Aparicio said. "Postpartum anxiety and depression are very very common, and a lot of people don't know that. They think 'oh, I should just feel joyful and glad. These times are precious, everyone says, enjoy this time.'"
We don't want people to feel alone or unconnected in those moments.Postpartum anxiety and depression are very very common, and a lot of people don't know that.
Aparicio and Nguyen are hoping to decrease maternal depression and infant emergency room visits while increasing the rate of well-baby visit attendance. They're hopeful that Rosie will instill more confidence in new parents and reduce maternal depression and that asking questions on a day-to-day basis will prevent health situations from escalating to the level of an emergency room visit. Likewise, they want Rosie's reminders about well-baby visits and information about what occurs at those visits to lead to improved rates of attendance.
"We took feasible end points, and hopefully Rosie will benefit those endpoints," Nguyen said.
According to Aparicio, focus groups of new parents said they'd prefer to have Rosie available in an app or over text, rather than on a separate website.
"It'd be like I have Quynh in my phone, and I can say 'hey Quynh, this is what's going on today,' and she'll respond to me," Aparicio said. "Same with Rosie. Put Rosie in your phone and message her with your questions. That's the clearest way to say it: it would just be somebody in your contact list that you message."
The NIH grant lasts for five years. Nguyen and Aparicio will spend the next year developing the chatbot, including making sure she can answer questions asked in a variety of ways.
"Right now, if people don't say enough of the words that Rosie recognizes, then she can get confused," Nguyen said. "It's a little bit of a time pressure on us, because we only have a year to fully develop the chatbot before releasing it as an intervention and evaluating its impact." 
Once the chatbot is developed, Aparicio and Nguyen will spend the next four years evaluating the outcomes of a treatment group that will have access to Rosie compared to a control group that will not. If the chatbot is found to be effective, the research team will work on scaling up its reach to a broader audience.
Aparicio stressed the importance of community partnerships in developing a project like this. 
"This is what happens when you have those kinds of things set up that are not just about a specific grant but are much more about the work generally, much more about reducing health disparities and addressing inequities, and that this is just a mechanism by which to do it," she said.
Categories
Research
Faculty
Departments
Department of Epidemiology and Biostatistics
Department of Behavioral and Community Health